Action needed! See below!

By Cheryl Sullenger
Toledo, OH – A Toledo, Ohio, abortion facility has been saved from closure after ProMedica, a local hospital, agreed yesterday to enter into a transfer agreement with them, despite a public campaign led by the pro-life activist group Created Equal that opposed the agreement.
If approved, the transfer agreement is expected to avert an impending closure of the Capital Care Network (CCN), also known as the Toledo Women's Center, after the Ohio Supreme Court ruled on February 6, 2018, that the Ohio Department of Health (ODH) was within its rights to shut it down.
Troy Newman, President of Operation Rescue stands in support of Created Equal's campaign to close this facility, and believes it is now time to lobby the Ohio Department of Health to reject this transfer agreement based on a series of deceptions and even crimes perpetrated by CCN and/or its staff over the five years that the closure order was litigated.
Lengthy appeals
The ODH first notified the Capital Care Network of its
intent to revoke
their Abortion Facility License on August 2, 2013. At issue was CCN's lack of compliance with a licensing regulation that required licensed abortion facilities to maintain a transfer agreement with a local hospital.
"The appeals process in Ohio takes so long that and allows so much leeway to the offender that this abortion facility, which was known to employ a known sex abuser and repeatedly failed health inspections, was allowed to continue operating even though it could never meet licensing requirements. It is shocking that women were placed in jeopardy by this chronic violator for so many years," said Operation Rescue President Troy Newman. "The appeals process in Ohio needs a complete overhaul. Right now, it is essentially worthless."
From the beginning, the Capital Care Network defied the law and made a mockery of it.
Sham agreement with Michigan hospital
Since CCN was unable to obtain a transfer agreement with a Toledo area hospital, it decided to challenge the definition of "local." the CCN entered into an agreement with an Ann Arbor, Michigan, hospital. In order to convince the Ohio Department of Health that the out-of-state hospital was "local," or within the required 30 minutes of travel time, CCN told the Ohio Department of Health that they planned to helicopter women to that facility in the event of an emergency.
That argument was a complete sham perpetrated by the abortion facility, which fully understood that even if a helicopter was available, it would take over an hour to prepare it for flight, and even then, there was no place near CCN for it to land.
Mishandled medical emergency
CCN also argued that it never had need of an ambulance because its abortions were so safe. This proved to be another brazen falsehood.
On tips from local pro-life activists, Operation Rescue
documented
exactly how the CCN was handling medical emergencies. On April 1, 2017, one woman suffered what the CCN abortionist believed was an incomplete abortion with possible uterine and bowel perforations.
Instead of calling an ambulance, the woman suffering the life-threatening injuries was loaded into the back of an employee's private vehicle, then dropped off at the Toledo Hospital's emergency entrance.
CCN was
fined $40,000
by the ODH for mishandling the medical emergency, yet this dangerous and deceptive practice still did not close the abortion facility.
"Capital Care Network was willing to endanger the life of a patient in order to hide the fact that abortions done there are not safe. This alone is despicable and should be enough to close them down," said Newman.
Rogues Gallery of abortionists
CCN's staff of abortionists over the years have been a regular "Rogues Gallery" of incompetents and criminals.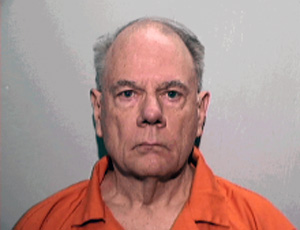 On November 10, 2014, months after the ODH notified the abortion facility of its intent to shut them down, CCN staff abortionist Thomas Michaelis was
arrested and held without bail
after federal grand jury
indicted
him on two criminal counts related to possessing and distributing child pornography. This was years after Michaelis was
convicted
of Attempted Gross Sexual Imposition, Voyeurism, and Public Indecency in 1991 for crimes involving minor girls who had come to his home to visit his 14-year-old daughter.
Abortionist
David Burkons
, who also worked at CCN, is currently serving a six-month suspension for prescribing dangerous narcotics to fourteen patients, including several friends, without noting the prescriptions in their medical charts. He also left blank, signed prescriptions for his employees to fill out for patients. He claimed that he did not understand that this practice was illegal.
In 2010, CCN's current abortionist,
Lucy Ann Nunnally
, reported a malpractice judgement of over $200,000 to the Department of Health in Lansing, Michigan, where she has also worked.
Failed inspection reports
Capital Care Network
has a documented history of failed inspection reports dating back to 2011. Citations have included:
• Failure to use proper disease and infection control.
• Incomplete medical records and charts.
• Unsanitary and unsafe conditions affecting patient safety.
• Improper handling of hazardous materials.
• Failure to properly sterilize surgical instruments.
• Medical staff incompetence.
• No RN present who was trained in life support in case of emergency.
• Medications unsecured.
"Given the reality of the chronically unsanitary conditions, dangerous practices, and use of deception, and five years of litigation, it is unbelievable that ProMedica has agreed to affiliate with this abortion dump," said Newman. "It is equally unbelievable that the Department of Health will just let the Capital Care Network off the hook," said Newman. "It seems there should be some consideration of past behavior when issuing a facility license. If any abortion facility deserves to be shut down, it is this one."
Please contact ODH Director Lance Himes and tell him to reject Capital Care Network's new transfer agreement and shut this dangerous abortion facility down.
Voice: (614) 466-2253
Email: Lance.Himes@odh.ohio.gov and Director@odh.ohio.gov