By Cheryl Sullenger
Washington, D.C. – Today, the U.S. Supreme Court will hear June Medical Services LLC v. Gee, a case brought by a Louisiana abortion business challenging a requirement that abortionists maintain local hospital privileges.
The abortion business will argue that hospital privileges are unnecessary because women suffering serious or life-threatening abortion complications will get the same care at the hospital as they would if the abortionist had privileges.
But this argument misses the point entirely. 
In order to qualify for hospital privileges, a physician must go through a rigorous application and approval process. That means abortionists must exhibit a minimal level of competence and not pose liability issues for the hospital.  Abortionists who cannot meet these minimum standards should not be conducting surgical procedures at outpatient centers like abortion facilities that are ill-equipped to cope with even the most common of abortion complications.
"Hospital privileges provide a safety net to weed out the incompetent and those that otherwise pose a liability to hospitals, which are put in a position to treat injured women that abortionists dump on them. It is reasonable that abortionists should be held accountable by the hospitals they expect to fix their mistakes," said Troy Newman, President of Operation Rescue.  "This is about protecting the public.  A side benefit is that it closes abortion facilities and lowers the abortion rates in many states.  That means women are protected and babies' lives are saved."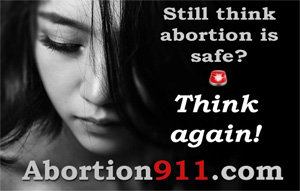 Operation Rescue has documented medical emergencies and other abuses at abortion facilities that show the lack of safety at abortion facilities nationwide, and the need for greater accountability that hospital privilege laws provide.
The public needs to know the truth that abortion is dangerous, and not safe like the abortionist would like us all to believe.
Please feel free to share links to these resources today on social media under the hashtags #SCOTUS, #AbortionIsNotSafe, and #ProLife.