By Cheryl Sullenger
St. Louis, MO – Gov. Mike Parson is proud of his state's pro-life accomplishments, as he should be. His state has only one abortion facility left, Reproductive Health Services Planned Parenthood located in St. Louis — and it is facing impending closure due to a series of botched and mishandled abortions that caused serious injuries to at least four women.
Missouri is a national leader when it comes to passing laws that protect women and their unborn babies from predatory and dangerous abortion practices.  Despite frequent legal challenges, these state laws have mostly held up under Constitutional scrutiny. 
That includes one similar to the Louisiana law that is being challenged at the U.S. Supreme Court next week in June Medical Services LLC v. Gee, which requires abortionists to maintain local hospital privileges. This law has had a tremendous impact in Missouri.
In addressing Republicans who had gathered in Springfield, Missouri, for the state's annual Lincoln Days convention on February 21, 2020, Gov. Parson revealed facts about abortions in his state that made people sit up and take notice.
"In 2004, when I was first in the legislature, there was 8,000 abortions in Missouri," Parson said, according to the Springfield News Leader. "At the end of last year, there was less than 1,400. And this year so far in Missouri there's seven."
The dramatic decrease in the number of abortions in Missouri is remarkable, and is due in large part to the state's hospital privilege requirement.
Missouri was among the first states to pass mandated hospital privileges for abortionists back in 2005.
That law was responsible for the immediate closure of the dangerous Springfield Healthcare Center. Its abortionist held no hospital privileges in the Springfield community. The nearest hospital to which he had access was two and a half hours away. This untenable situation had placed women suffering serious abortion complications in dire jeopardy.
More recently, after Missouri's hospital privilege law survived a Federal Court challenge in 2018, Planned Parenthood's inability to find an abortionist that qualified for hospital privileges at its Columbia abortion facility forced an end to abortions there.
On the very day Planned Parenthood went to court to seek another injunction against long-standing Missouri law, it was revealed that an inspection report submitted into evidence along with the state's brief detailed dirty and dangerous conditions at the Columbia Planned Parenthood, which had hoped to reopen under the new injunction.
The court's refusal to enjoin the hospital privilege requirement came just in the nick of time.
Planned Parenthood's Columbia abortionist, Colleen McNicholas, who now serves as Medical Director of Planned Parenthood of the Greater St. Louis Region and Southwest Missouri, had no hospital privileges in Columbia. She was conducting surgical abortions there under the earlier injunction using a rusty suction machine that had tubing blackened by mold.
In the end, it was the hospital privilege requirement that shut down dangerous abortions at the Columbia Planned Parenthood and spared pregnant women who could have suffered serious health consequences from the filthy abortion machine and other safety deficiencies. In the process, many babies' lives were spared as well.
Another Planned Parenthood abortion facility in Kansas City was also forced to halt abortions in June 2018, because its only physician with hospital privileges quit after just eight months.
"The end of abortions in Springfield, Columbia, and Kansas City have caused abortion numbers in Missouri to dramatically decrease, and that is thanks to the requirement that abortionists maintain hospital privileges," said Operation Rescue President Troy Newman. "This law has saved thousands of babies' lives in Missouri alone, and who knows how many women from serious harm."
Yet, the challenge to Louisiana's hospital privilege requirement in June Medical Services LLC v. Gee may put all that at risk.
This case will test the new composition of the Supreme Court that now includes two conservative justice appointed by President Donald Trump. Pro-life groups like Operation Rescue are optimistic.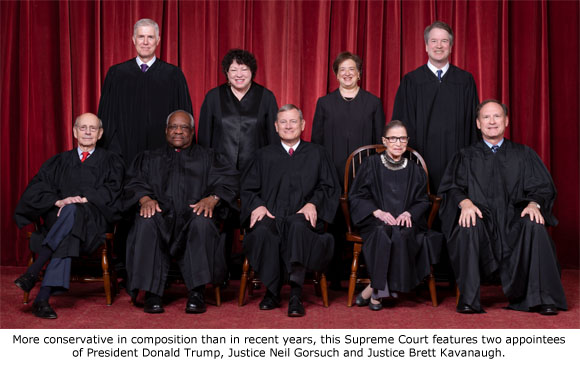 "This is a vitally important case that we cannot afford to lose," said Newman. "We have successfully advocated for this law in several states, and if it is upheld by the more conservative Supreme Court, we could see a significant number of abortion facilities shut down nationwide. If it is overturned, we could see the opposite effect, and with it more aborted babies and more injured women."
The Legal Defense Foundation and Liberty Counsel filed an amicus brief with the Supreme Court on behalf of Operation Rescue that cites several examples from Operation Rescue's own investigations that reveal that states, including Louisiana, often do not take adequate measures to discipline dangerous abortionists who have multiple documented cases of serious patient injuries.
To support the fact that abortions hurt women, Operation Rescue has produced a video that documents 100 medical emergencies that took place at U.S. abortion facilities in 2019, including several from Missouri and Louisiana.
"Abortion is more dangerous that most people believe because of misinformation from the Abortion Cartel. Hospital privilege requirements add an extra layer of accountability that weeds out those who cannot qualify for hospital privileges. That has the side benefit of closing abortion clinics and saving lives," Newman said. "I look forward to the oral arguments next week and a decision from the High Court that will uphold the duty of our government to protect and save innocent lives."