By Cheryl Sullenger
In 2016, Operation Rescue, was involved in some of the most pivotal pro-life developments of the year. We celebrated criminal referrals and license revocations made against abortion providers that we have been trying to bring to justice for years.
We documented and exposed tragic abortion injuries and deaths, along with a wide range of other abortion abuses. We provided valuable data about trends in the behavior of the Abortion Cartel. We even helped unmask governmental corruption on the state and national level, and worked to defeat pro-abortion radical Hillary Clinton — all with amazing results! Those were just a few of our accomplishments during this eventful year!
Today, we take a look back at some of Operation Rescue's most powerful moments of 2016.
Congress Makes Criminal Referrals of Planned Parenthood and Texas Abortionist Doug Karpen


Two Congressional investigations into the illegal trafficking of aborted baby remains by Planned Parenthood, which were initiated in response to the release of undercover videos published by the Center for Medical Progress last year, have yielded encouraging results.
Troy Newman, Operation Rescue's president, served as a founding board member for the Center for Medical Progress during the undercover investigation. Operation Rescue assisted the Congressional investigations by providing additional documentation and research findings to investigators. The results have been extraordinary.
The House Select Panel on Infant Lives issued 15 criminal referrals to law enforcement for prosecution of five Planned Parenthood organizations along with other abortion businesses their organ procurement partners. Meanwhile, the Senate Judiciary Committee issued their findings that included criminal referrals of four Planned Parenthood organizations and three organ procurement companies to the Department of Justice for prosecution.
In addition, Blackburn issued criminal referrals of Texas late-term abortionist Douglas Karpen to the U.S. Department of Justice and Texas Attorney General for murdering late-term babies during abortions at his Houston abortion facilities and numerous other violations, which placed the lives of women in danger. Operation Rescue had received strong evidence against Karpen during a 2012-2013 investigation and filed formal a complaint with the Texas Attorney General in 2013, who referred it to Harris County District Attorney. This prompted a grand jury investigation that unfortunately went nowhere due to political corruption within the county prosecutor's office. Now, conditions have dramatically changed and there is hope Karpen — as well as Planned Parenthood — will finally be brought to justice.
• Read about the Select Panel on Infant Lives criminal referrals.
• Read about the Senate Judiciary Committee's criminal referrals.
Corruption Exposed in Houston DA's office

Operation Rescue has been exposing the misdeeds of Harris County District Attorney Devon Anderson since her 2013 grand jury failed to indict abortionist Douglas Karpen on murder charges, despite convincing evidence obtained by Operation Rescue that he was intentionally killing late-term babies born alive during failed abortions.
This year, Anderson shocked pro-life supporters when she and her Assistant District Attorney Sunni Mitchell flipped a grand jury that was supposed to be investigating Planned Parenthood for illegally trafficking in aborted baby parts, and instead indicted two pro-life journalists that exposed Planned Parenthood's illicit activity.
Operation Rescue's Cheryl Sullenger traveled to Houston where she joined other pro-life groups for a press conference to expose the corruption in Anderson's office. She also wrote extensively on the subject, connecting the dots for the public in a case of injustice dating back three years. Meanwhile, OR's Texas Attorney Briscoe Cain uncovered additional evidence through a FOIA request that Planned Parenthood Gulf Coast was indeed illegally selling aborted baby organs for profit — evidence the D.A.'s office should have uncovered if it had truly been seeking the truth.
In the end, charges against the pro-life journalists were dismissed and Planned Parenthood Gulf Coast was referred by a House Select Panel for criminal prosecution. In addition, the Panel referred Karpen to the Texas Attorney General and the U.S. Department of Justice for further investigation and prosecution.
Thankfully, in November, Devon Anderson was defeated for re-election. The incoming District Attorney has notified Sunni Mitchell that her services are no longer needed. This has cleared the way for the reopening of the Texas murder case against Douglas Karpen as well as a new federal investigation requested by the Select Investigative Panel on Infant Lives.
• Read "New Houston DA "Drains the Swamp" of Planned Parenthood Cronies."
• Read "Bombshell: Houston Grand Jury Never Voted on Planned Parenthood Charges."
License Revocation – Abortionist Harold O. Alexander

For years, Operation Rescue has formally complained about Maryland's scofflaw abortionist Harold O. Alexander. We uncovered his participation in Florida abortionist James Pendergraft's illegal late-term abortion business in 2012 that resulted in a three-month suspension of his medical license. This caused Alexander to complain to news reporters that Operation Rescue was to blame for his problems and that he was the victim of a "conspiracy."
In February of this year, Operation Rescue caught Alexander conducting "midnight" late-term abortions at his unlicensed facility, and again reported him to the Maryland Board of Physicians. Thankfully his medical license was finally revoked in October and his dangerous Forestville abortion facility is now closed.
• Read "Late-Term Abortionist that Blamed Operation Rescue for His Problems Has Medical License Revoked."
Two Patient Deaths Exposed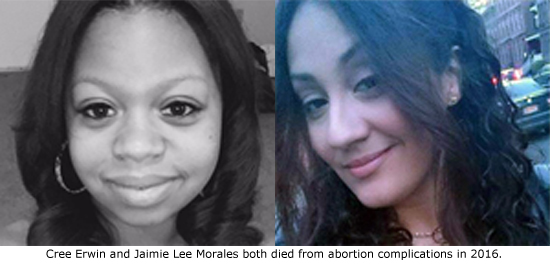 In July, we learned of the death of Cree Erwin, 24, who died just three days after she received an abortion at the Planned Parenthood abortion facility in Kalamazoo, Michigan.
Operation Rescue obtained the emotional 911 call that revealed her mother's shock and grief at finding her daughter dead. We worked with a coalition of pro-life leaders to investigate this tragic death and keep it in the public eye. Operation Rescue filed complaints against the Kalamazoo Planned Parenthood, and its abortionist, Laura Castleman. Cree's autopsy report is still pending. Our own investigation remains ongoing.
In a New York case made public in October, abortionist Robert Rho was arrested and charged with manslaughter for the death of 30-year old Jaimie Lee Morales of Buffalo, who died on July 9, 2016, after a severely botched second trimester abortion. His abortion facility, Liberty Women's Health Care, has been closed.
Operation Rescue continues to seek justice for these women and their families.
• View Archive of Documented Abortion Patient Death Reports by Operation Rescue
Medical Emergencies Documented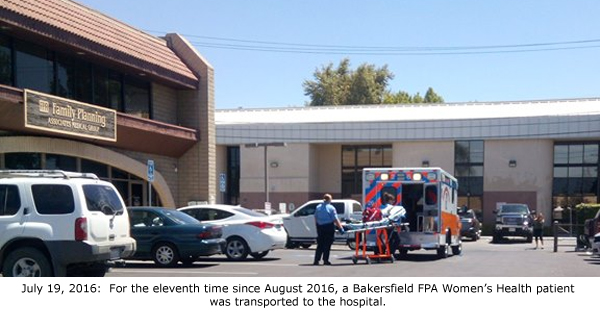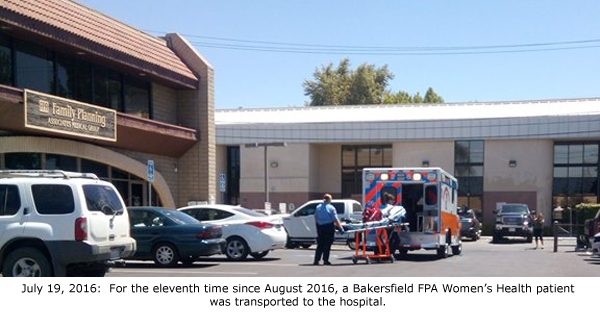 Due to the vigilance of local pro-life activists around the nation, Operation Rescue has documented 32 medical emergencies at abortion facilities in 2016. Our documentation of these medical emergencies has been used to support pro-life legislation and was the basis of at least two amicus curiae briefs filed this year with the U.S. Supreme Court.
Most notable was the Planned Parenthood in St. Louis, which has experienced at least five medical emergencies this year alone. We obtained documents through our lawsuit against the St. Louis Fire Department, which compelled them to release public information about 911 calls. We learned that a total of 63 abortion-related emergencies have occurred there since 2009, making it the most dangerous abortion facility in America. Operation Rescue is working with Missouri pro-life activists to expose Planned Parenthood and halt its planned expansion into four more Missouri communities.
Here is a sample of Operation Rescue's many exclusive abortion-related medical emergency reports published in 2016:
• "The Menace Continues: St. Louis Planned Parenthood Hospitalizes 62nd Patient"
• "Shock 911: One Patient Assaulted, Another Hospitalized at Notorious California Abortion Facility"
• Overdosed Woman Aborted Without Consent at Haskell's Late-term Abortion Facility
Planned Parenthood Filed Federal Lawsuit Against Newman

In January, Planned Parenthood Federation of America filed a suit in a San Francisco Federal Court against Troy Newman, David Daleiden, and the Center for Medical Progress in response to the CMP's undercover videos, which showed evidence that Planned Parenthood was illegally trafficking in aborted baby organs and tissue. Newman served as a founding board member for the CMP. Planned Parenthood alleges that Newman and Daleiden should be punished for the CMP's investigative journalism under federal racketeering laws.
Planned Parenthood's suit joins a similar suit filed by the National Abortion Federation against Newman and others last year. Newman's attorneys with the American Center for Law and Justice are aggressively defending him against these punitive legal attacks.
• Read "Another Lawsuit Seeking to Hide Evidence of Abortionists' Crimes."
Warnings of Illegal Underground Abortion Trend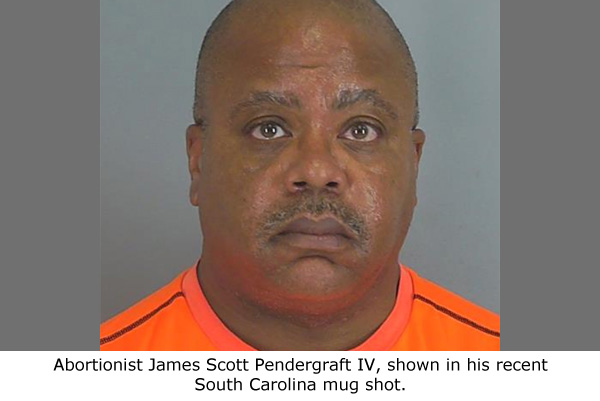 After the 2015 arrests of three abortionists who were caught conducting illegal home or traveling abortion businesses, Operation Rescue looked further into this shadowy world of underground abortions. We suspected two other abortionists of engaging in this dangerous activity and received information about two more operating in the Midwest and in Pennsylvania. We reported these dangerous abortion schemes to the authorities and raised an alarm about this dangerous new trend.
• Read the report on our investigative findings, "Underground Abortions: Beware of Alarming New Trend!"
Unsafe Conditions at Abortion Facilities Documented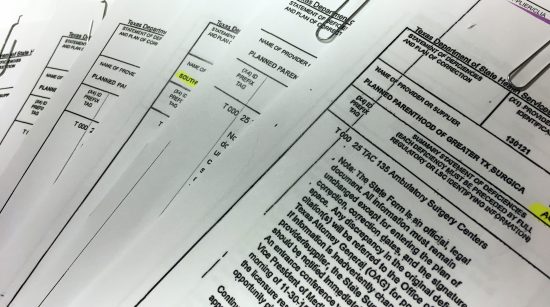 Another ongoing project of Operation Rescue is to acquire and publish documentation of abortion facility conditions and practices through state inspection reports. Those documents are archived along with over 10,000 other documents related to abortion abuses at our AbortionDocs.org website.
This year, Operation Rescue published extensive exposés based on inspection reports we obtained from Texas and Maryland, where nearly all licensed abortion facilities failed inspections – yet were allowed to continue operations under dangerous conditions.
These reports join exposés previously published reports concerning failed abortion facility inspections in Ohio, Virginia, Alabama, and more.
• Read "Supreme Court Didn't Know: 16 of 17 Texas Abortion Facilities Miserably FAILED Health Inspections.
• Read "Public Safety Scandal: Maryland OHCQ Licensed Abortion Facilities That Failed to Meet Requirements."
Exclusive Special Investigative Reports on Abortion Data and Abuses


Operation Rescue also published other exclusive reports based on our investigative work that revealed shocking details of abortion abuses not reported elsewhere. Reports included:
• An exposé on documented cases of sexual abuse within the Abortion Cartel.
• Research findings that show the actual number of late-term (20 weeks or later) abortion facilities in the U.S. is 162 – a far higher number than abortion supporters pretend.
• Data collected through our direct research that debunked the abortion rhetoric of long abortion wait times.
• An exposé revealing how the harvesting of organs from a dying Ohio abortion patient destroyed evidence and thwarted justice.
• Information from court records and our own research that drew attention to the dangers of outdated Methotrexate injection abortions still in use today.
• Information from court records that related to a seriously botched late-term abortion done by LeRoy Carhart in which the patient was virtually slashed internally from stem to stern. This discussed the high risks of such procedures and shoddy practices of the abortionists that do them.
Annual Abortion Clinic Survey

Each year, Operation Rescue conducts a thorough survey of abortion facilities in America which have revealed that the Abortion Cartel is in decline. Our 2016 survey revealed that this year there was an attempt to expand abortion for the first time in decades, but in the end, the number of abortion facilities hardly changed. Our survey also revealed an unnecessarily steep increase in abortion costs nationwide, which shamefully exploits the predominately poor urban women most targeted for abortion.
• Read "2016 Survey Says: Largest Attempt in Decades to Expand Abortion Has Failed."
Trump/Pence Election Victory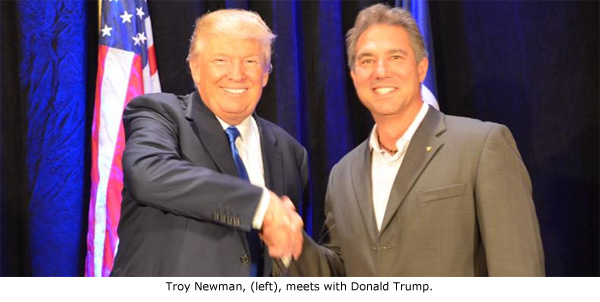 Because of the importance of this year's Presidential election, Troy Newman made it a priority to work toward defeating pro-abortion radical Hillary Clinton. Early in the primary season, Newman endorsed Sen. Ted Cruz for President and served as a co-chairman of his Pro-Life Committee.
Once Cruz pulled out of the race, Newman attended a June meeting with Donald Trump and 1,000 other pro-life leaders. Newman later endorsed the Trump/Pence ticket, then traveled to Cleveland with Created Equal's #OperationRNC to ensure the GOP platform remained pro-life.
In the final days of the campaign, Operation Rescue published several exposés that included documentation supporting Clinton corruption related to a family that owns an organ procurement company in what we termed the "Pay to Slay" scandal, and connected the Clinton Foundation directly to Planned Parenthood and efforts to promote abortion worldwide.
Trump's victory was a huge one for the pro-life cause and has changed the political climate in our country to tone that is more receptive to pro-life advances and we are optimistic that 2017 will bring great progress toward our ultimate goal of ending abortion.
• Read "Pro-Life Priorities: What We Expect from a Trump Administration."
"We have accomplished much over the past year that has helped set the stage for future pro-life success. Now, we look forward to 2017, which promises to present the best opportunities we have ever had to make bold changes in our nation that can lead to protecting every pre-born child and their moms from the barbarity of abortion," said Operation Rescue's Troy Newman. "Buckle up! It should be a wild ride!"