By Cheryl Sullenger
St. Louis, MO – In the midst of a court dispute over licensing, the Missouri Department of Health and Senior Services (DHSS) issued a press statement on Friday that shed more light on deficiencies uncovered during a failed annual inspection of RHS Planned Parenthood in St. Louis and the refusal of several Planned Parenthood abortionists to cooperate with an investigation into those violations.
Deficiencies included "multiple" cases of botched surgical abortions that resulted in women remaining pregnant without their knowledge, and the handling of "fetal tissue extracted from abortions."
DHHS stated that on March 11-13, 2019, it conducted an annual inspection of RHS Planned Parenthood and found "serious concerns regarding the analysis and handling of fetal tissue provided by Planned Parenthood of St. Louis" to their contracted pathology lab, Boyce and Bynum Pathology Laboratories.
Boyce and Bynum, founded in Columbia, Missouri, was purchased by the New Jersey-based Quest Diagnostics in November 2018.
Missouri law requires those who conduct surgical abortions to examine the extracted fetal remains to ensure that the abortions were completed.  In the cases in question, both the Planned Parenthood abortionists and Boyce and Bynum Pathology Laboratories confirmed that fetal tissue was present when the women were actually still pregnant.
The lab then "cooperated with state and federal investigators who met with individual clinicians and doctors, which confirmed the serious concerns regarding the analysis and handling of fetal tissue," according to the DHSS.
Boyce and Bynum Pathology Laboratories "dropped" their accreditation in January 2019, according to a statement issued by the College of American Pathologists.   They were found to be in violation of federal regulations in May, and have now reapplied to regain their accreditation.
Boyce and Bynum Pathology Laboratories appears to still be under contract with Planned Parenthood.
Failed surgical abortions are very rare. Women who suffer from failed surgical abortions and are not informed can suffer serious health consequences.
"To have multiple cases of failed abortions uncovered during one inspection raises serious concerns about patient care practices and, to be blunt, the honesty and competence of abortionists at RHS Planned Parenthood," said Operation Rescue President Troy Newman. "Both the abortionists and the pathology lab certified the presence of removed fetal tissue when women were still pregnant. That means neither of them examined what was extracted during the procedures, or they lied about what they supposedly found."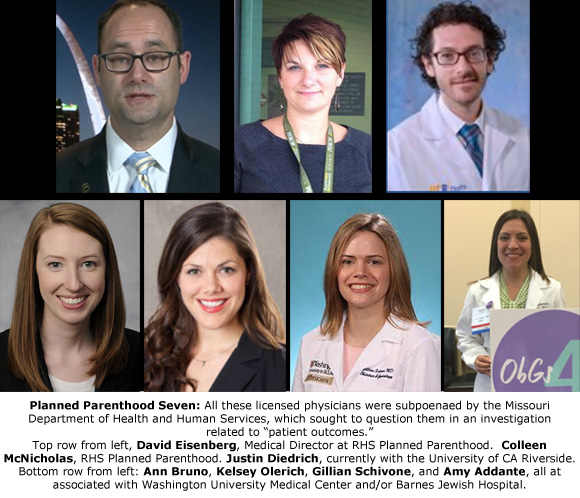 The DHSS sought to interview seven of Planned Parenthood's licensed physicians regarding the failed abortions, but only two, Medical Director David Eisenberg and staff physician Colleen McNicholas, have cooperated. Five other Planned Parenthood abortionists involved in the "obtained attorneys and have refused to cooperate with the investigation. (Read more about these abortionists.)
At least three were trainees from Washington University School of Medicine St. Louis (WUSTL), which participates in the Fellowship of Family Planning, a two-year abortion training program operated by the radical University of California San Francisco's Bixby Center for Global Reproductive Health. The Fellowship of Family Planning is associated with the Buffett-funded Ryan Residency Abortion Training Program.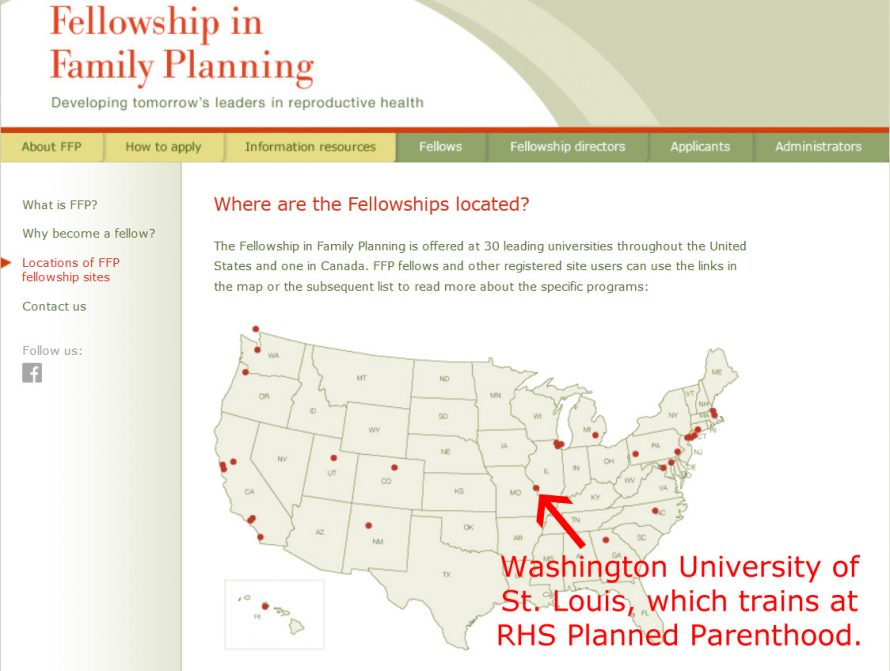 Abortionists switched into full "spin" mode when asked by one news agency, ksl.com, about the DHSS findings of multiple women left still pregnant without their knowledge.
McNicholas, who is a WUSTL Faculty and Fellowship of Family Planning graduate, called the DHSS statement a "diversionary tactic."
Julie Burkhart, an abortion clinic owner in Wichita, Kansas, who has no medical background, opined in one new story that failed surgical abortions are "highly unlikely." Cara Heuser of the Washington, DC-based Society for Maternal-Fetal Health, which advocates in favor of abortion, told reporters that failed surgical abortions are "not something that happens."
"The abortion cartel will always deny that anything bad ever happens during abortions. It is a predictable reaction to evidence of abortion abuses that they want swept under the rug.  If the public ever really understood just how dangerous abortion really is, it would be the end of abortion in America – and they know it," said Newman, whose staff tracks and documents medical emergencies and other abuses at abortion facilities around the nation.
Operation Rescue has documented 74 medical emergencies that required emergency transport and hospitalization of RHS Planned Parenthood patients, three of which took place during a 22-day period in April and May of this year, and has decried the lack of patient safety there for nearly ten years.
RHS Planned Parenthood, which was found to be in non-compliance with several Missouri laws and regulations, sued the DHSS last month and obtained a temporary restraining order to prevent the state from not renewing its facility license that allows it to conduct abortions.
The DHSS subpoenaed seven abortionists and two staffers from RHS Planned Parenthood who were involved with adverse patient outcomes to testify at a preliminary injunction hearing, but those subpoenas were quashed by Judge Michael Stelzer at the request of RHS Planned Parenthood.
A motion for a preliminary injunction is still under advisement by Judge Stelzer, but is expected to be ruled on sometime in the coming days.
RHS Planned Parenthood is the last remaining abortion facility in Missouri.