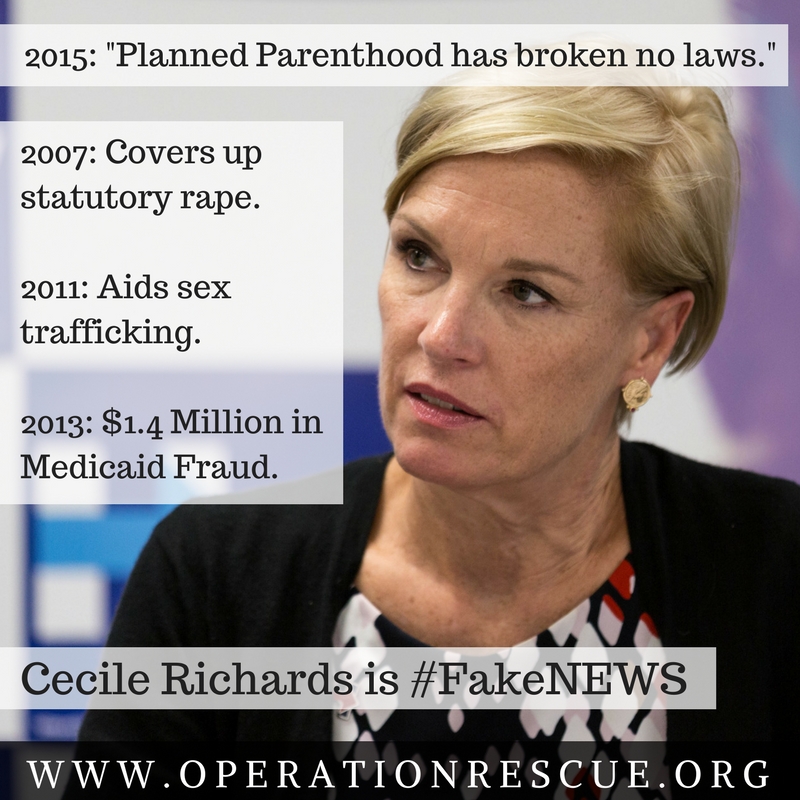 See more memes below!!
Calling all pro-life supporters!
President Trump has announced that on Wednesday, January 17, 2018, he will hold #FakeNewsAwards.
There is expected to be a huge tweet storm about it under several hashtags, including #FakeNews, #FakeNewsAwards, #GreatAwakening, #WeThePeople, and others. Of course, the trolls and Trump-bashers are expected to be out in full force as well.
Those that have been following the #Qanon posts have been asked to create memes that express truths that have been misreported or ignored by the Main Stream Media (MSM) and call them out for their dishonest reporting.
This is supposed to be a tweet war of Biblical proportions with folks joined together in a concerted effort to break through to the masses with the truth about governmental corruption, human trafficking, and even Planned Parenthood. #Qanon mentioned Planned Parenthood on January 7, 2018, saying, "These people are SICK," which sparked a lot of online interest in Planned Parenthood and its baby parts trafficking scheme.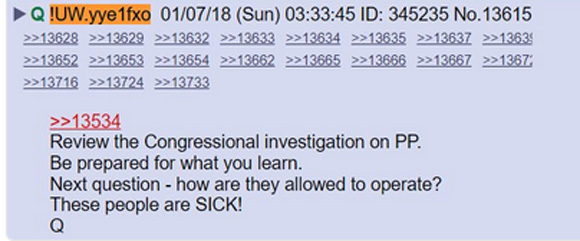 Whether you are following the #Qanon posts or not really doesn't matter. Whether you believe the Q posts are legitimate intelligence being leaked to the people from the highest levels, or whether you think Q is a LARP (live action role play), it doesn't really matter.
Nothing suffers from the MSM pro-abortion Fake News like the pro-life cause. That means babies suffer! Pro-life supporters and viewpoints are maligned and vilified while the MSM repeats all of PP's lies and practically fund-raises for them with their glowing articles.
This is a golden opportunity for pro-lifers to hit the masses with the truth about Planned Parenthood, abortion, and all the political corruption that keeps these baby killers in business. We complain all the time about Planned Parenthood's lies, but now we have an opportunity to expose them like never before!
Operation Rescue is preparing a set of memes to release throughout the day on Wednesday. Like many of you, I will be traveling tomorrow to Washington, D.C. for events surrounding the March for Life. However, we plan to schedule our memes ahead of time to drop throughout the day and encourage those of you who may be traveling to do the same.
We also plan to include additional hashtags, like #DefundPP, #ProsecutePP and others. We will point the expected mass audience to pro-life organizations and websites so they can get further educated.
Please consider participating in this tweet storm as much as you can. We recommend you use your own creative memes or just retweet some of ours. Some should related to corruption, like links between Planned Parenthood and Fusion GPS, who also made the fake Trump Russian dossier, Clinton's Pay to Slay scandal, details of investigations into Planned Parenthood's baby parts trafficking scheme, general Planned Parenthood lies such as providing mammograms, etc., their covering up child rape, sex offenders in the Abortion Cartel, Planned Parenthood targeting the Black community for abortion, failed inspection reports, evidence of botched abortions, etc. There is more than enough material out there to make an impressive "Red Pill" for the public and reach a group of people who might not otherwise be reached.
We only have one day to get ready for this! I really hope you all will have at it on Twitter on Wednesday. A great opportunity like this doesn't come every day.
Here are a few of the memes we plan to use. We will retweet as many other pro-life memes as my travel schedule allows. Have fun, and God bless America as we take our country back for LIFE!
Cheryl Sullenger
Senior Vice President
Operation Rescue