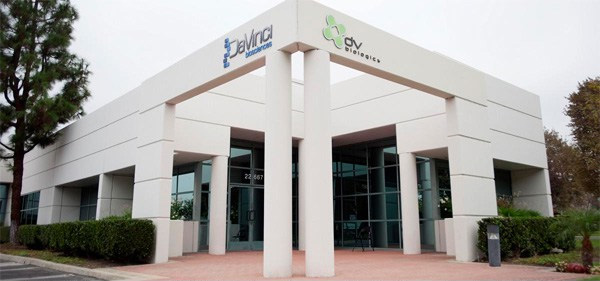 By Cheryl Sullenger
Santa Ana, CA – Two Southern California organ procurement companies owned by the Ecuadorian Isaias crime family, have agreed to pay nearly $7.8 million in a settlement of a law suit brought by Orange County District Attorney Tony Rackauckas last year that alleges the companies broke state laws regarding the trafficking of human aborted baby body parts.
The companies, DV Biologics and DaVinci Biosciences have admitted guilt, and have been also ordered to pay $195,000 in penalties and cease all business activities in California within 180 days.
"This settlement seized all profits from DV Biologics and DaVinci Biosciences, which they acquired by viewing body parts as a commodity and illegally selling fetal tissues for valuable consideration. These companies will never be able to operate again in Orange County or the State of California," stated District Attorney Rackauckas in a press release dated December 8, 2017.
According to the Orange County complaint, the Isaias companies had no problem procuring on a regular basis tissue of aborted babies, including hearts, lungs, kidneys, brains, intestines, skeletal muscle and bones, from Planned Parenthood abortion facilities in Southern California, which were then sold worldwide.
The companies has been referred to the Orange County District Attorney's office for investigation and prosecution by the House Select Investigative Panel on Infant Lives.
This represents the first successful prosecution of an organ procurement company since the Center for Medical Progress released a series of undercover videos in 2015, which showed Planned Parenthood executives coldly discussing the sale of aborted baby tissue and organs in often graphic and shocking detail.
The Department of Justice confirmed this week that Planned Parenthood is under an active criminal investigation for the illegal sale of aborted baby remains.
Troy Newman, president of Operation Rescue, who served as a founding board member for the Center for Medical Progress, felt vindicated by the news.
"This case vindicates our often-maligned work at the Center for Medical Progress, and is the first of many victories to come. The Isaias family's admission of guilt is very bad news for Planned Parenthood, but very good news for women and babies who were exploited by these businesses for profit," Newman said. "We hope this case will soon lead to Congress defunding of Planned Parenthood and a vigorous criminal prosecution by the Department of Justice."
In a story first reported by Operation Rescue, The Isaias family, including brothers Roberto, William, and Estefano Sr., sought asylum in the U.S. in 2008, after looting millions of dollars from an Ecuadorian bank. These brothers brought with them their extended families – many of which are listed as principals of DaVinci Biosciences and DV Biologics.
Andres Isaias, son of Estefano Isaias, Sr., is listed as President of both companies while his father and brother, Estefano Isaias, Jr., managed financial decisions and the books. Luis Isaias, son of Roberto Isaias, was also involved with the companies as were other relatives.


During that time, the family made hundreds of thousands of dollars in contributions to Democratic and Republican political campaigns, in what became known as the Clinton "Pay for Play" scandal. Family members gave roughly $300,000 to Democrat politicians alone and reached out to Hillary Clinton thru her aide, Cheryl Mills, according to the New York Times. In return, the family received favorable treatment from the Obama Administration and State Department under Clinton, which expedited their immigration into the U.S.
In 2012, Roberto and William Isaias were sentenced in abstentia to eight years in prison for running their bank into the ground then presenting false balance sheets to profit from bailout funds. Estefano Sr. was also said to have been involved in the scheme, but was not on trial.
Ecuador says the Isaias family cost the impoverished country a total of $661.5 million.
The Clinton-led State Department resisted numerous requests by Ecuador to extradite the Isaias brothers back to their native country to face punishment.
"Hillary Clinton allowed a known crime family into the U.S. so they could sell Planned Parenthood's aborted baby body parts for profit. This connects Clinton to the illegal baby parts trade, in addition to improperly giving special favors to criminals in return for financial donations. The FBI should include her in their ongoing investigation," Newman said.
Read Operation Rescue's exclusive report, "'Pay to Slay': Foreign Crime Family Reached Hillary Clinton for Immigration Favors so They Could Run a Baby Parts Harvesting Business."
Read Orange County DA's Press Release