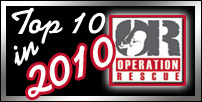 As each year draws to a close, it is our custom to reflect on the past months and remind ourselves of the great things God has done though this ministry, with the partnership of our faithful supporters. The year 2010 was amazingly busy and productive as we have expanded active ministry into a record number of states.
We are winning the war on abortion through peaceful, legal means. That is expressing itself in lower demand for abortion. Clinics are closing, and that means lives are being saved. Every day, we have growing confidence that we are closer to the day when abortion will be defeated.
For your encouragement, we present Operation Rescue's Top Ten Stories of 2010. It is only through the generosity of our supporters that we are able to continue this important, live-saving work. Please make a special year-end gift to Operation Rescue by CLICKING HERE. We are deeply appreciative of every gift!
-Merry Christmas and Happy New Year from the Operation Rescue Staff!
_____________________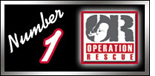 Planned Parenthood's Telemed Webcam abortion pill distribution scheme exposed.
Operation Rescue's special report on its investigation into Iowa's "telemed" abortion scheme shocked America and has become a hot national news story. Iowan's rallied to oppose the remote controlled abortions. A series of complaints and investigations ensued. The nation was alerted to Planned Parenthood's plans to expand telemed abortions into every state, and pro-lifers are now preparing to introduce legislation to block the dangerous remote dispensing of abortion drugs. (Read the report that broke the story.)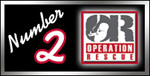 Carhart moves late-term abortions to Maryland as pro-lifers stage unprecedented opposition.
Suffering major financial problems and restricted from late-term abortions by a new Nebraska law, Carhart boasted of opening three new late-term abortion mills in Iowa, Indiana, and Maryland. As is usual with Carhart, things are never as he portrays them, and Operation Rescue discovered that his "new clinic" in Maryland turned out to be an established mill in Germantown that hired his to do late-term abortions. Operation Rescue helped organize protests there and over 1,200 people turned out in Carhart's first week of business to oppose him. His Indiana mill is one he has worked at part time for years as an employee, and he has no location to expand into Iowa. Over 300 pro-lifers packed a Council Bluffs, Iowa, City Council meeting in opposition to Carhart's announced plans to move there. Legislators in all three states are formulating legislation to drive Carhart out and pass tightened abortion restrictions that will save lives.
Abortionist jailed in Massachusetts in death of Laura Hope Smith.
Three years to the day after he killed Laura Hope Smith during a botched abortions, Rapin Osathanondh pled guilty to manslaughter and was hauled off to jail, thanks to the tenacity and dedication of Laura's mother, Eileen. Osathanondh was also ordered to pay $2 million to Eileen Smith to settle a civil suit she brought against him. Earlier Osathanondh was ordered to surrender his medical license and close his two abortion offices permanently.
Abortionist Brigham's Abortion Empire Facing Collapse
A botched abortion, a secret late-term abortion mill, a scam to evade abortion laws by ferrying late-term abortion patients from state to state. All this and more was revealed in a series of news accounts of Abortionist Steven Chase Brigham's seedy four-state abortion business. Operation Rescue dug deeper and published shocking information about Brigham's illegal late-term abortion scheme and about his associate, Nicola Riley, who is a convicted felon who served a year at Ft. Leavenworth Military Prison for credit card fraud and identity theft. Riley's Maryland medical license was suspended. Information provided by Operation Rescue helped block Riley's medical license application in Virginia. Brigham's New Jersey license has also been suspended and another Br4igham associate, 88-year old George Shepard, Jr. has had his Maryland license permanently revoked for aiding and abetting the unlicensed practice of medicine. All four of Brigham's Maryland abortion mills have closed.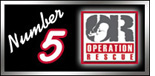 Abortionist Ferrer revoked, driven out of business in Maryland due to pro-life pressure.
Pro-lifers learned of the 2006 abortion death of Denise Crow when the Maryland Board of Physicians filed a disciplinary petition against abortionist Romeo Ferrer earlier this year. Groups, including Operation Rescue, applied public pressure to the Board and successfully demanded suspension of his license. In September, the Board complied. But that was not the end of Ferrer's abortion business – at least not yet. Operation Rescue worked with local activist Michael Martelli and discovered that Ferrer had hired another man, Gheovant Wartanian, to continue his abortion business while he was on suspension. Operation Rescue published a hard-hitting exposé on Wartanian's troubled past. Martelli led a prayer protest at Wartanian's private non-abortion office and met with the abortionist. After the meeting, Wartanian quit his job at Ferrer's abortion business, forcing Ferrer's abortion clinic to permanently close. He later surrendered his medical license, putting him out of the killing business for good.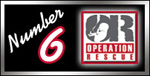 Mass closures of abortion clinics continue.
Thirty-one surgical abortion mills have closed in the past year since Operation Rescue released its Project Daniel 5:25 list of remaining American abortion mills. The decline in abortion clinics and abortion numbers continues as public opinion continues to swing in the favor of life.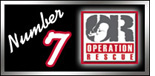 List of troubled abortionists grows.
Operation Rescue worked to expose the "unfruitful works of darkness" of several abortionists this year, and turned over information to medical boards and other authorities to help bring these dangerous men and women to justice. Here are a few of the stories we worked on in 2010.

• California abortionist Andrew Rutland gets homicide charges
• Tiller associate Ann Kristin Neuhaus charged by the Kansas Board of Healing Arts based on an Operation Rescue complaint.
• Pennsylvania abortion quack Kermitt Gosnell exposed, license suspended.
• Florida late-term abortionist James Pendergraft suspended for a fourth time
• OR broke the story that abortionist Randall Whitney was arrested again – this time on a pro-life tip.
• Operation Rescue published comprehensive exposés on late-term abortionists Martin Haskell of Ohio, and Curtis Boyd, Shelley Sella, and Susan Robinson in Albuquerque, New Mexico, who have taken over as the largest late-term abortionists in the nation.
Truth Trucks roll, changing hearts and minds while saving lives.
The Truth Truck fleet continues to roll across America exposing the horrific truth about abortion in key areas. The Truth trucks have played instrumental parts in saving the lives of babies from abortion in states like New Mexico, Washington, Nebraska, Iowa, Kansas, and more!

• Former OR missionaries Bud and Tara Shaver relocated to Albuquerque to take on the late-term abortion mill run by Curtis Boyd, Shelley Sella, and Susan Robinson. The Truth truck exposes Albuquerque as the new Late-term Abortion Capital of America.
• In Nebraska, the Truth Truck has ministered at Carhart's run-down Bellevue abortion mill, visited Planned Parenthood fundraisers, and exposed billionaire Warren Buffet's support for child killing through abortion.
• In Iowa, the Truth Truck has helped expose Planned Parenthood and draw attention to the telemed abortion pill scheme as well as Carhart's attempted expansion into the Hawkeye State, which has so far been successfully blocked by pro-life advocates.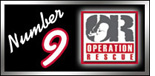 Tax-funded abortions in national health care opposed.
Operation Rescue was on the ground in Washington, D.C. and on the Internet leading opposition to tax-funded abortions in the Obama health care plan. In conjunction with other pro-life groups, including Pro-life Unity, Operation Rescue launched a groundbreaking Internet protest through the IAM71.com web site, representing the 71% of Americans that polls showed opposed public funded abortions. Sen. Ben Nelson, a pro-life Senator from Nebraska, felt the wrath of his constituency in his home district, with the help of OR's Truth Truck.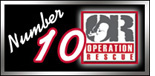 Kansas Supreme Court clears the way for Planned Parenthood's prosecution on 107 criminal counts.
In 2007, then District Attorney Phill Kline filed 107 criminal charges against Comprehensive Health of Planned Parenthood in Overland Park, Kansas, on charges related to illegal late-term abortions and sparking three years of legal wrangling meant to prevent evidence against Planned Parenthood from ever reaching a court. Operation Rescue launched a petition drive to persuade the Supreme Court to send the case back to the new District Attorney for prosecution. In October, the Supreme Court finally ruled favorably, and released the case for prosecution. Operation Rescue continues to work to ensure that the perpetrators of these crimes are properly brought to justice in a court of law.