By Cheryl Sullenger
Trenton, NJ – American Women's Services is a chain of over a dozen abortion facilities on the east coast that has seen more than its share of scandal. There have been ample legal grounds for the closure of its seven New Jersey abortion facilities, which should have been shut down years ago. Yet, American Women's Services has survived of one legal disgrace after another.
"The fact that this seedy abortion chain remains open is one of the greatest failures of the age of modern medical oversight," said Operation Rescue President Troy Newman.
American Women's Services was founded by the notorious abortionist Steven Chase Brigham, whose long and sordid history of deceit, corners-cutting on women's health, and criminality could fill a book.
[Read more about Brigham at this link.]
But despite, the revocation or surrender of medical licenses in six states for well-documented acts of deception and quackery, Brigham has learned from his mistakes and has found ever-creative ways to game the system and remain in control of his disreputable abortion empire.
In fact, a nearly constant stream of legal woes dating back to the 1980's had taught Brigham how to be a better charlatan.
By all accounts, Brigham is a relatively attractive man who possesses a charismatic personality. He is a smooth talker who could be more accurately described as a "silver-tongued devil" that aptly exploits his ability to look someone in the straight in eye and lie to them, according to those who know him.
"The biggest mistake anyone could make in dealing with Steven Chase Brigham is to take him at his word," said Newman. "People in oversight agencies have made this mistake over and over, and that is why his abortion businesses continue to exploit vulnerable pregnant women by cutting corners on their health and hiring abortionists who are often at the ends of their shady careers and sometimes even mentally incompetent."
The paper shuffle begins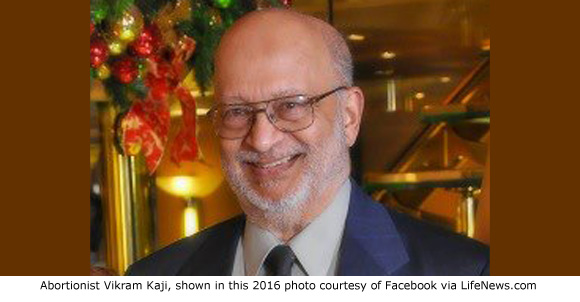 In 2014, Brigham's New Jersey medical license was finally revoked after his illicit bi-state late-term abortion scheme was found out after one woman nearly died from major complications to an abortion procedure conducted in Maryland where Brigham has never been licensed.
Brigham was briefly charged with murder after police raided his Elkton clinic and found the remains of 35 late-term babies, one of which was 33-weeks old.
While the charges were eventually dismissed due to a dispute over whether the babies actually died in New Jersey or Maryland, Brigham's New Jersey medical license was revoked as a result in 2014.
Because non-licensees are prohibited from owning medical facilities in New Jersey, Brigham transferred ownership of American Women's Services – at least on paper – to his long-time Medical Director, Vikram Kaji, who had a history of sexual misconduct with patients and was suffering from a declining mental state.
Sham transfer
Operation Rescue filed a complaint with the New Jersey Attorney General's office over the transfer, citing the dubious nature of the sale and Brigham's continued involvement in the day-to-day operations of AWS.
When Kaji was questioned in 2015 by state officials about his ownership in the American Women Services clinics, Kaji, who was approximately 80-years old at the time, seemed confused and answered that Brigham was "the only one who runs the show."
Evidence obtained by Operation Rescue from a verified source that wished to remain anonymous included internal memos, emails and work schedules, that showed Brigham had continued to operate and control the abortion chain and profit from it while appearing on paper to have turned over control to Kaji.
The Attorney General's office claimed that Brigham's business transfer to Kaji was a sham and that Brigham still illegally controlled his abortion businesses. However, Brigham insisted that he was hired by Kaji to provide administrative duties only and produced suspicious paperwork to "prove" it. This satisfied the Attorney General's office and he was allowed to continue his questionable association with AWS.
After Kaji suffered physical and mental impairment due to a stroke, the New Jersey moved to prevent him from practicing medicine. In April of 2019, Kaji entered into an agreement with the New Jersey Board of Medical Examiners to surrender his medical license and divest himself from ownership in American Women's Services.
Another sham?
Operation Rescue obtained a Bill of Sale and other documents through a public records request that showed on that on June 1, 2019, Kaji sold American Healthcare Services, PC, which operated American Women's Services, for one dollar to abortionist Richard H. Blum, 74, an ObGyn and weight loss specialist who had a long relationship with Brigham and worked at AWS for many years.
In a separate Stock Transfer Agreement, Kaji affirmed that AWS had not made a profit in the past three years. However, salaries and benefits were obviously paid, which could have been easily adjusted to zero out any profits at the end of each year.
Also included in the documents was a Termination of Management Services Agreement letter from Kaji to Blum dated June 21, 2019. In it, Kaji terminated a Management Services Agreement between another company Kaji said he owned, Fidelity Venture Services, and American Healthcare Services, PC.
"This will divorce both me and my company, Fidelity, completely from American Healthcare Services, PC," Kaji wrote.
With Blum now the owner of record of American Healthcare Services, PC, and the seven affiliated New Jersey abortion businesses, there is reason to believe that Brigham has employed the same paper scheme that he used to "transfer" ownership to an unwitting Kaji.
Brigham in control
"We believe that Brigham uses these people as pawns to keep his income stream coming in from his abortion businesses. They go on the paperwork, but he always maintains control," said Newman.
This is a pattern of behavior that Brigham has engaged in on at least five different occasions, including the so-called transfers to Kaji and Blum.
2010: Brigham employed the elderly Delaware abortionist George Shepard as the Medical Director for his secret late-term abortion facility in Elkton, Maryland, to cover for the fact that Brigham himself was not licensed to practice in that state. Shepard was 88 at the time and in failing mental and physical health. When interviewed by the Maryland Board of Physicians, he told them he was physically impaired and unable to conduct abortions himself. He said that he believed his duties were to monitor the clinic's refrigeration system, and to "make sure physicians that come in – that they do a good job."
2013: Brigham surreptitiously opened an abortion facility, Integrity Family Health, in Philadelphia, Pennsylvania using abortionist Eric Yahav as his paper tiger. In July 2010, Brigham had been ordered by the state to never again have any ownership or affiliation with an abortion facility in that state. When Brigham's involvement was discovered, the state forced Integrity Family Health to close.
2017: Brigham opened a late-term abortion facility in Washington, D.C., Capital Women's Services, using the elderly abortionist Myron Rose as his front man. Operation Rescue was told by property manager Reza Sabaii that it was Brigham himself that leased the office. Rose passed away on July 11, 2019, but the Capital Women's Services website continues to deceptively represent "M. Rose" as the medical director next to a photo of a young woman in a lab coat.
"Given Brigham's pattern of deception regarding who is running the abortion businesses he founded, I find it unbelievable that anyone would accept anything from him or his cohorts at face value," said Newman.
Richard H. Blum
As for Blum, Operation Rescue has been told by its anonymous source that Blum is in complete control of his faculties, unlike Shepard, Kaji, and perhaps Rose.
There is some evidence that Blum may have been involved in Brigham's illegal bi-state abortion scheme involving his clinics in New Jersey and Maryland. Blum is mentioned in Brigham's administrative complaint that successfully sought the revocation of Brigham's New Jersey medical license. He apparently inserted laminaria in one patient who ended up having a late-term abortion completed at the secret late-term abortion facility in Elkton, Maryland.

In addition, Blum's bedside manner appears to be seriously lacking.
Several poor reviews at RateMDs.com indicate that Blum is chronically late, rude, and impatient. He made people feel uncomfortable and like he was incompetent – just like so many other abortionists that have worked for Brigham.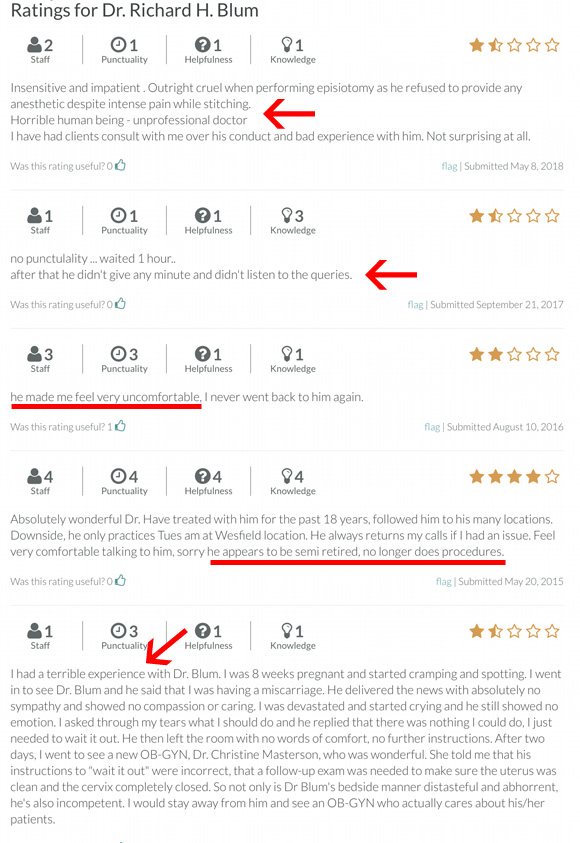 "We have every reason to believe that Kaji's transfer of American Women's Services to Richard Blum is as much of a sham as it was when Brigham transferred the abortion business to Kaji. We believe that Brigham is still running the day-to-day operations of the abortion clinics as he has always done. And we believe that the AWS clinics continue to endanger the lives of women through shoddy, deceptive, and substandard treatment that is meant to enhance the bottom line at the expense of the women that go to them," said Newman. "The only thing that has really changed at AWS is the name on the paperwork."