Abortionist Eric Kfir Yahav may be aiding and abetting illegal abortions
By Cheryl Sullenger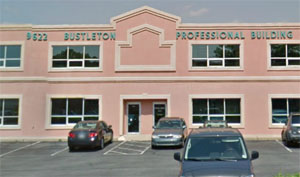 Philadelphia, PA – Operating just slightly below the radar, the notorious scofflaw New Jersey abortionist Steven Chase Brigham, has opened an abortion clinic in Philadelphia despite having been ordered by the state never to do so.
The new abortion clinic, Integrity Family Health, located at 9622 Bustleton Avenue in Philadelphia, was discovered by the staff of another area abortion clinic when a patient mentioned it to them. During a quick Internet search, they discovered the connections to Brigham and reported the clinic to the authorities, who are now investigating it.
Operation Rescue has conducted its own preliminary investigation of Integrity Family Health and has confirmed connections to Brigham through the abortionist who is working there.
An appointment was made at Integrity Family Health by an undercover operative working with Operation Rescue, who discovered that an abortionist named Eric Kfir Yahav is employed by the clinic and is doing abortions there. Because Brigham is banned from having any interest in abortion clinics in Pennsylvania, Yahav may be aiding and abetting in the commission of illegal abortions.
However, Operation Rescue was still easily able to connect Yahav with Brigham. Yahav is licensed in Pennsylvania and in New Jersey, where Brigham runs his flagship American Women's Services chain. A website, Vitals.com, lists Yahav's availability at 17 locations, including six of Brigham's New Jersey abortion clinics located in Voorhees, Elizabeth, Englewood, Phillipsburg, Toms River, and Woodbridge.
"Brigham is incorrigible. He has the arrogant attitude that he is above the law. This makes him a public menace and those who work for him, like Yahav, we consider as full accomplices in Brigham's deceptive and illegal practices," said Troy Newman. President of Operation Rescue, which has long worked to expose Brigham's abortion abuses.
A patient review on Vitals.com gave insight to the kind of man Yahav might be. A "1st time pregnant" patient noted on November 15, 2010 that Yahav "made me feel uncomfortable and inappropriate." She wrote that he "Made jokes at my expense and treated as if I didn't get it. Kind creepy. My husband said 'pervert.'"



Brigham has a history of hiring abortionists who could be considered the "bottom of the barrel" of the medical profession. Read Operation Rescue's exposé on them.
As is his custom, Brigham, has attempted to conceal his involvement in the Philadelphia abortion business and has learned his lesson from past lapses in that cloak of secrecy. For instance, the Integrity Family Health clinic is not listed on his American Women's Services website as other dubious clinics have been in the past. Two Pennsylvania locations that are currently listed deceptively note that his clinics in Allentown and Pittsburgh are "temporarily closed." In fact, both were permanently closed by the state in April 2013. The Allentown location has been taken over by CareNet and is now a pro-life office saving babies from abortion.
However, a call to the 800 number on the American Women's Services website placed by another Operation Rescue investigator revealed that his "call center" was indeed scheduling abortion appointments for Integrity Family Health in Philadelphia.
Brigham's Pennsylvania medical license is inactive and cannot be renewed. In July, 2010, Brigham was banned by the State of Pennsylvania from operating or controlling any abortion clinics in that state citing violations that endangered the public. Brigham circumvented the order by transferring ownership of his clinics from a company called "Integrity Health LLC" to Rose Health Services, a company said to be owned by Brigham's mother, and continued advertising the clinics as part of his AWS chain before his final two abortion clinics were closed for good earlier this year.

Earlier this year, his three Maryland abortion clinics, also owned by "Integrity Health LLC" were also closed by that state after the discovery of the death of patient Maria Santiago, multiple health and safety violations, and the oral administration of an IV drug.
As further evidence of cloaking his connections under the "Integrity" banner, Operation Rescue obtained documents that showed he has used the name "Integrity Medical Care, LLC" for an abortion business registered in Pensacola, Florida, under his wife's name. That abortion business is now defunct.
In December, 2010, Brigham and his associate, Nicola Riley, were arrested and jailed on murder charges after police discovered the bodies of 35 late-term babies inside a bloody freezer at a secret abortion clinic Brigham was operating in Elkton, Maryland. Police had responded to a call from a local hospital were Brigham, who had no Maryland medical license, and Riley took a patient with a severely botched late-term abortion. Brigham's only remaining medical license in New Jersey is under suspension and in the process of being revoked over that incident. Murder charges were later dropped after an expert witness pulled out of the case.
"We will be sure to notify the Pennsylvania Medical Board of Yahav's involvement in Brigham's illegal Philadelphia abortion operation. Perhaps he will be more amenable to Board discipline than his boss and will leave the abortion industry of good," said Newman. "The reality is that Brigham has long proven that laws mean nothing to him and he is immune from traditional regulatory discipline. A person like him belongs behind bars. That's the only way to protect women from his particular brand of quackery lest they end up like Maria Santiago."
View Brigham's profile at AbortionDocs.org
View Yahav's profile at AbortionDocs.org
View Integrity Family Health's profile at AbortionDocs.org