Emergencies Nearly Doubled in Frequency Since Last Year
By Anne Reed
Operation Rescue published a report this time last year revealing evidence that 11 women were transported by ambulance in a two-year period from Hope Clinic for Women (HCW) in Granite City, Illinois. Since then, Operation Rescue has documented nine medical emergencies at HCW requiring transport to a nearby emergency room.
Most recently, in March and April, at least four women were treated by EMS and transported to a nearby hospital.
Life-threatening emergencies at this deadly facility continue to increase, nearly doubling since last year. Sidewalk advocates cannot be at the HCW every moment of its operation. Therefore, it is impossible to know how many more botched abortions take place inside its walls.
The City of Granite City has suspiciously requested very little information from HCW employees when 911 calls are made from the facility. The owners of the clinic seem to have developed partnerships with some of the most unexpected sources.
HCW was highlighted in a recent documentary exposing what sidewalk advocates learned from some of its clients. Shockingly, many were referred by local Catholic hospitals for late-term abortions.

EMS Transport, March 10, 2023
At about 10 a.m., a 32-year-old woman was transported by ambulance. The only information communicated concerning the patient's condition during the 911 call was that she was "having some bleeding" and was "currently stable." The City of Granite City withheld the computer-aided dispatch transcript that would likely provide additional details concerning the condition of the woman.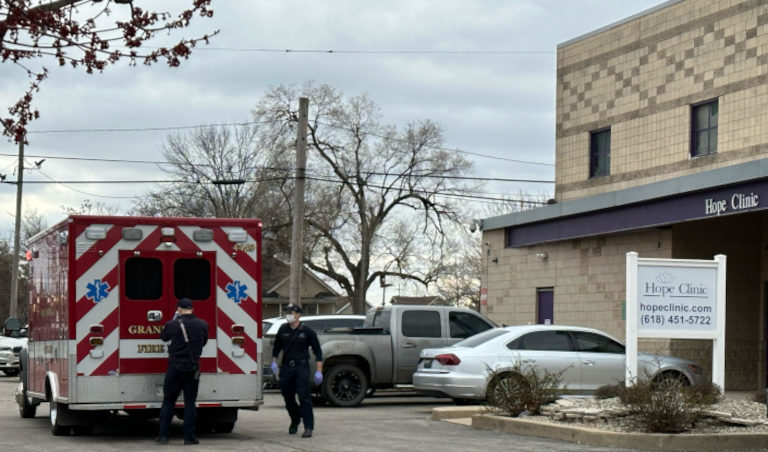 The abortion clinic's nonchalant tone would lead one to believe the woman's situation was of little concern. However, a 911 call would not be necessitated by typical post-abortion bleeding.
According to the pro-life advocates present on the sidewalk that morning, the female patient wheeled out on the gurney was sitting up before she was placed in the ambulance.
The emergency medical personnel waited until they were nearly a block away from the abortion facility before turning on the lights and sirens. The ambulance passed Gateway Regional Hospital on its way out of the city.
The abortionists reportedly on duty that day were Erin King and Margaret Baum.
EMS Transport, March 16, 2023
An employee of the abortion clinic called 911 shortly after noon to report that a 22-year-old patient "needs to be transferred to Barnes." Barnes-Jewish Hospital is a Level 1 Trauma Center in St. Louis, Missouri. Though a hospital is located directly across the street from the late-term abortion facility, Barnes-Jewish Hospital is a specialty trauma care center with a trauma or general surgeon on duty 24 hours a day.
Again, the dispatcher sounded apathetic as she received yet another call from the infamous HCW. She asked only for the address and the patient's age – nothing else.
This pattern of 911 employees asking an incredibly limited number of questions is highly unusual, as 911 dispatchers typically ask for details concerning the patient's vitals – whether the patient is awake, breathing, stable, is on blood thinners, etc.

This frightening event was witnessed by 40 Days for Life prayer partners and Sidewalk Advocates. Again, no computer-aided dispatch transcript was provided by the City of Granite City.
EMS Transport, March 29, 2023
An employee of HCW called 911 shortly before 4 p.m. concerning a 26-year-old woman who was experiencing "more bleeding." Again, the clinic employee specifically requested transport to Barnes-Jewish Hospital. She stated the woman's "procedure" was done and that she was stable.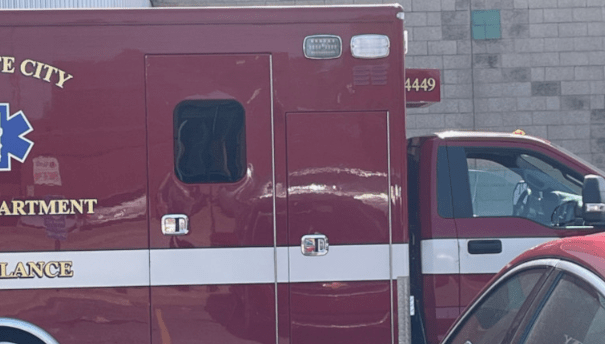 "But she's just, um, she's good to go," she added in a wildly inappropriate cheerful tone.
Before the dispatcher began to ask questions, she apologized, stating that because of a new system in place, "I literally have to ask these kinds of questions."
The dispatcher apologized a second time for asking questions clearly needed to provide the status of the patient to the emergency medical professionals who would be treating her, characterizing the new requirement as "a pain."
The dispatcher apologized yet again for the time it was taking her to follow proper procedures. She then apologized a fourth time immediately before she asked if the patient was on blood thinners. The recording was abruptly cut off after that.
It is unknown what additional information was contained in the recording, and the City of Granite City, again, withheld the computer-aided dispatch transcript that would have provided additional details.
EMS Transport, April 28, 2023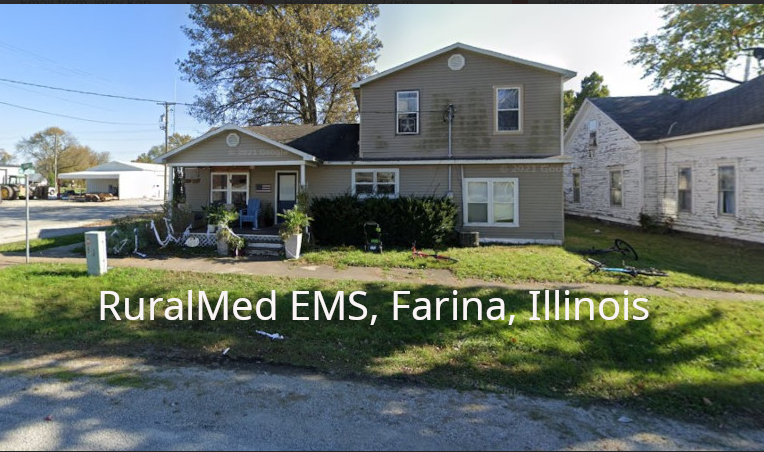 Sidewalk advocates witnessed another ambulance on site at the facility shortly after noon. This time, the clinic utilized a private ambulance, RuralMed EMS. Private ambulance services are typically more costly, and RuralMed EMS is based in Farina, Illinois, an hour-and-a-half drive from the facility.
Onlookers observed the young woman being wheeled out on a gurney and loaded onto the ambulance. She was wrapped in a blanket and appeared to be in distress.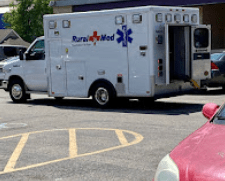 Operation Rescue submitted a request to secure any available 911 records related to this emergency. However, when a private ambulance service is used, the public 911 system can be subverted, as the call is made directly to the private company. For that reason, Operation Rescue does not anticipate that 911 records will be available for this emergency.
Reckless Release, April 12, 2023
In addition to the documented emergencies that necessitated transports to hospital emergency rooms by ambulance, a pro-lifer witnessed a Mississippi woman in the parking lot in the early afternoon of April 12. The eyewitness stated she "was in terrible pain" and "was still loopy from meds," and had to be helped to her car.
"Of all the abortion clinics currently operating, this is certainly one of the most deplorable," said Troy Newman, President of Operation Rescue. "We are working hard, doing all that is within our power, to close the doors of this death trap once and for all."
Sharing reports like this one on social media (click logos below to find us on GETTR, gab, and Truth Social)