By Anne Reed
A new film produced by featured sidewalk counselor, John Ryan, reveals startling evidence that in St. Louis, Missouri, Catholic hospitals are referring mothers with difficult pregnancies for abortions. The shocking disregard for the lives of unborn babies is compounded by the fact that these mothers are sent to one of the most alarmingly unsafe facilities in the nation, "Hope" Clinic for Women, in Granite City, Illinois.
Once a mother walks into the grossly misnamed abortion facility, all hope dissipates for the child growing within her. Though two enter the building, only one will leave alive. And far too often, these mothers leave in an ambulance with life-threatening injuries.
Last month alone, at least three women were transported by ambulance to a nearby emergency room. Since this time last year, 10 such ambulance transfers have been observed by sidewalk counselors and documented by Operation Rescue.
Though a hospital is located directly across the street from the facility, the bulk of these women were transported to Barnes–Jewish Hospital, a Level One Trauma Center in St. Louis.
The film aptly titled Scandal (viewable HERE) brings awareness concerning a number of Catholic Hospital's scandalous "formal cooperation in evil," wholly inconsistent with Catholic teaching.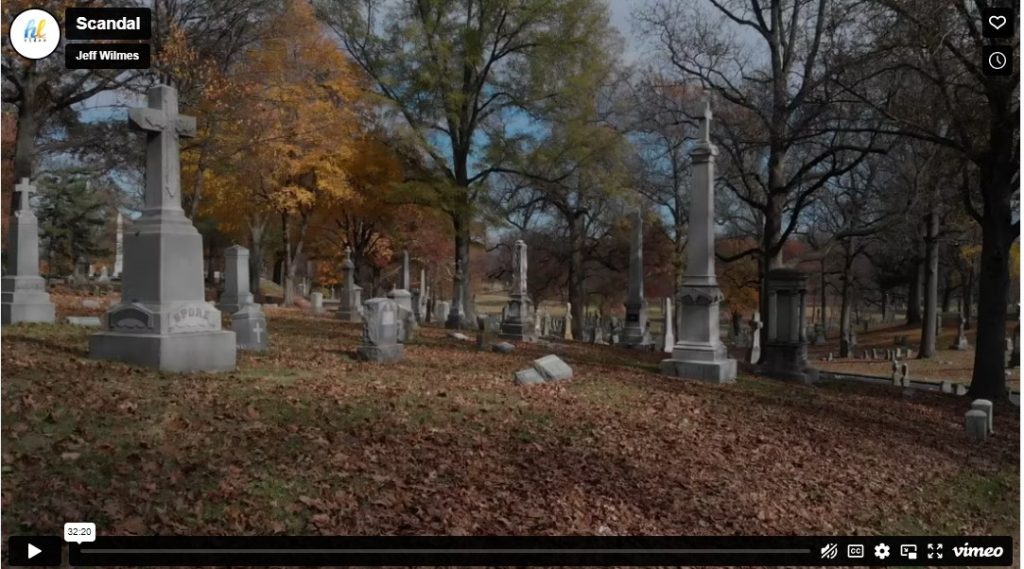 "Though Catholic hospitals across the nation and world are doing great things, this documentary exposes an appalling look into the practices of several Catholic Hospitals in the St. Louis area," said Operation Rescue President Troy Newman. "As the filmmakers have correctly pointed out, they have fallen into the clutches of evil."
Ryan and others regularly reach out to women and men approaching the doors of the Granite City abortion facility. Moms and dads are given truthful information about the danger awaiting them as well as helpful information about adoption and other life-affirming plans.
"There's a human being depending on me in that moment to say and do the right thing," said Ryan.
Angela Michael, of Small Victories Pregnancy Outreach, estimates that in nearly 30 years spent outside the facility offering free ultrasounds in her mobile clinic, more than 6,000 innocent babies have been saved.
Numerous on-camera encounters on the sidewalk of the abortion facility reveal that mothers were referred to the high-volume, late-term abortion business by St. Mary's Hospital, Mercy Hospital, and Cardinal Glennon Children's Hospital, all located in St. Louis. John and other sidewalk counselors have learned of more than two dozen referrals from these Catholic hospitals, documented in "Evidence of SSM Abortion Referrals Report."
"This is an important film," said Newman. "You will be shocked and deeply moved by first-hand testimonials and impromptu, on-camera questioning from the sidewalk of this truly hopeless facility where late-term babies are continually murdered."
Watch, share, and pray. And consider contacting each hospital linked above to share your concerns about the staff's complicity in these murderous acts.
You can help Operation Rescue investigate and expose the abortion cartel and its contributors by:
Sharing reports like this one on social media (click logos below to find us on GETTR, gab, and Truth Social)