By Cheryl Sullenger
Akron, OH – A Planned Parenthood abortion facility in Akron, Ohio, and an independent abortion facility owned by troubled abortionist David Burkons in Cuyahoga Falls, have been fined after the names and private health information of dozens of women were found illegally discarded on open dumpsters.
The Northeast Ohio Women's Center (NEOWC) was fined $7,500.00 and Planned Parenthood Bedford Heights was ordered to pay $5,000 by the Ohio Department of Health (ODH) after it verified that patient identities, personal information, and private health data were being dumped in an unsecure manner.
The fines were the result of complaints filed by Right to Life of Northeast Ohio, Ohio Right to Life, and Citizens for a Pro-Life Society after a homeless man alerted them to his discovery of the discarded health information as he was searching dumpsters for food in June 2021.
The homeless man, identified in ODH documents as Matthew Connolly, apparently drifts from city to city across America making a living dumpster diving and doing odd jobs. He had some familiarity with pro-life organizations and notified them when he made his disturbing discoveries.
Connolly also discovered the remains of aborted babies in the dumpsters of both abortion facilities. One baby found in the NEOWC trash was said to be a dismembered 15-17-week female baby with identifiable body parts. [See photos.] The remains from the Planned Parenthood dumpster were described in an ODH Investigative Report as unidentifiable "chunk[s] of flesh."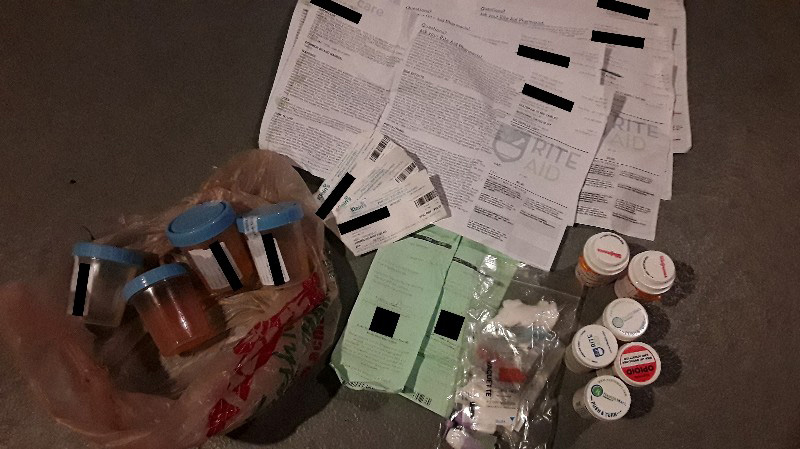 Citizens for a Pro-Life Society took custody of at least some of the remains and photographed them. In September 2021, the remains of the largest baby were interred during a Christian funeral at Holy Cross Cemetery in Akron, Ohio.
The ODH was never allowed to inspect the remains. It noted in its report that there was no GPS information in the photo files to help verify the photos' authenticity, so it determined that the allegation of illegal dumping of human remains was unsubstantiated.
However, during inspections of NEOWC and Planned Parenthood Bedford Heights conducted on March 25, 2022, investigators were able to substantiate that the two abortion facilities were careless with private patient information, and repeatedly failed to shred documents or destroy labels that contained women's private information, which is protected by Federal law under the Health Insurance Portability and Accountability Act (HIPAA).
The inspection report for the Northeast Ohio Women's Center detailed items and documents collected from its dumpster that were submitted to the ODH by the pro-life groups that involved 56 patients. Inspectors reviewed clinics records and confirmed that 47 of the 56 women were indeed recent patients at the facility.
The Planned Parenthood inspection report noted that nine of the 33 women identified in documents and items retrieved from its dumpster were confirmed to have been recent patients at that facility.
Both abortion facilities were sent letters informing them of the violations and the civil penalties imposed. The letters also required the facilities submit Plans of Correction within ten days. [Read NEOWC's letter. Read Planned Parenthood Bedford Heights' letter.]
"These violations show how little abortion facilities really care about patient privacy," said Operation Rescue President Troy Newman. "They act like abortions should be more private than our nuclear secrets, especially when they injure a woman during an abortion. But in their daily practices, they treat women's names and medical health information with callous disregard."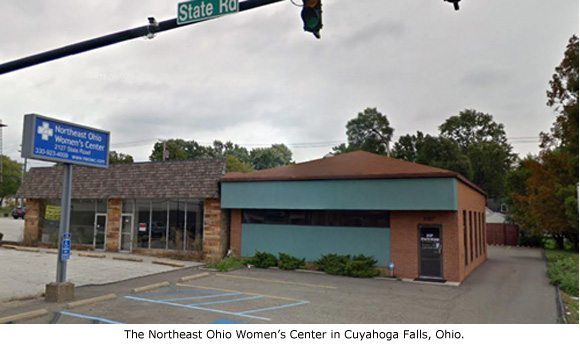 NEOWC's Burkons is a well-known Ohio abortionist who has served as Medical Director at several Ohio abortion facilities in the past.
On July 12, 2017, the ODH suspended Burkons' medical license for 180 days (six months), and a conditional probation of three years. Burkons was found to have been prescribing dangerous narcotics to fourteen patients, including several friends, without noting the prescriptions in their medical charts. This under-the-table prescribing kept any mention of narcotic use out of the patients' records. Drugs that he secretly prescribed included Xanax, Adderall, Valium, Ativan, and Percocet. He also illegally left blank, signed prescriptions for his employees to fill out for patients.
Newman predicted at the time that Burkons would likely re-offend.
"When Burkons' license was suspended four years ago, I believed strongly that he would commit further violations if he was ever allowed to practice again, and now he has," said Newman. "If a six-month suspension didn't bring him into legal compliance, then a $7,500 fine probably won't either. His abortion facility remains a danger to the public and should be closed."
In Newman's opinion, Planned Parenthood's fine was far too light, especially since much heavier fines have been levied against it for violations in the past.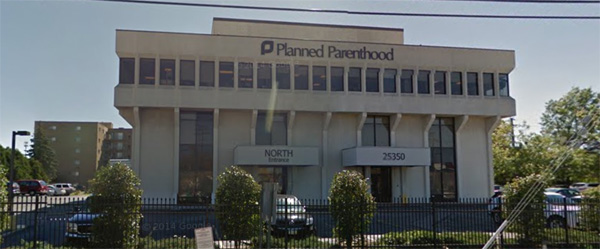 In 2014, Planned Parenthood Bedford Heights was fined $25,000 for multiple violations including the improper storage of containers containing the remains of eight aborted babies, overdue follow-up documentation for a patient who had a perforated uterus, incomplete documentation on another patient that required hospitalization for excessive bleeding, and the use expired drugs and equipment.
"Planned Parenthood has access to what is essentially unlimited resources. A $5,000 fine to them is a drop in the bucket, and not enough to cure them of their shoddy practices," he said. "When abortion businesses like NEOWC and Planned Parenthood show they are repeat offenders, it is ill-advised to allow them to keep operating because we all know they will only continue to ignore the law."
Meanwhile, Right to Life of Northeast Ohio, Ohio Right to Life, and Citizens for a Pro-Life Society have called on Ohio Attorney General Dave Yost to launch a criminal investigation into the illegal disposal of aborted baby remains. No word yet on whether such an investigation has been done.