By Cheryl Sullenger
Wichita, Kansas – Working from our national headquarters located in a former abortion clinic that we bought and closed in 2006, Operation Rescue's efforts in 2014 have successfully advanced the pro-life cause on a number of fronts.
Our plan of researching, documenting, and exposing abortion abuses then filing complaints and demanding enforcement, has seen big pay-offs during 2014 in the form of criminal charges against abortionists, disciplinary action against others, and closed abortion clinics.
Below, we continue our annual custom of posting our Top Ten Successes for 2014. Some of them may even surprise you!
#10. Abortionist Mandy Gittler has a bad year.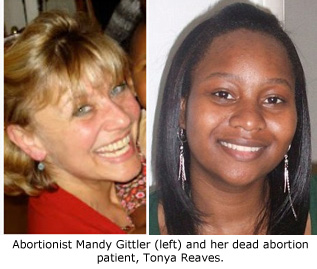 While this group of reports may not have made the New York Times, they represent an important story nonetheless. Mandy Gittler is the abortionist who killed Tonya Reaves through her negligence at a Chicago Planned Parenthood on July 20, 2012.
• January 24, 2014: Planned Parenthood settles a malpractice/wrongful death suit with Reaves family and agreed to pay out $2 million, mostly to Reaves young son who was left motherless.
• May 1, 2014: Operation Rescue published an in-depth analysis of Gittler's lengthy deposition taken in the Reaves wrongful death case. It is a rare first-hand peek into the blame-shifting and cover-up that accompanies patient deaths.
• October 29, 2014: The Pro-Life Action League confirms that Gittler's private abortion facility, All Women's Health in Chicago, had permanently closed.
• November 17, 2014: Operation Rescue announces that it obtained Gittler's application for licensure in Indiana and filed a complaint with the medical board there after discovering she lied about having any previous monetary malpractice settlements against her. Another complaint to Michigan authorities followed after similar omissions were discovered there. Gittler remains under investigation in those states.
#9. Mental illness within the abortion cartel exposed.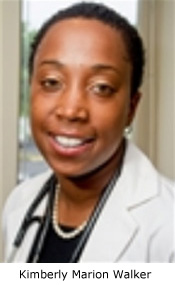 After having witnessed testimony in the Kermit Gosnell murder trial of admitted mental illnesses among many employees, cases of mental illness within the abortion cartel have continued to surface. It is little wonder that those who brutally destroy innocent babies day in and day out would suffer mental health issues.
• May 22, 2014: Suicide of Former Brigham Associate Highlights Mental Illness Inside the Abortion Cartel
• May 23, 2014: Kansas Abortionist Admits Struggles with Depressive Disorder
• September 5, 2014: Michigan Abortionist Exhibits Bizarre Behavior, Admits Mental Illness, at Revocation Hearing
#8. Final Gosnell co-defendants sentenced.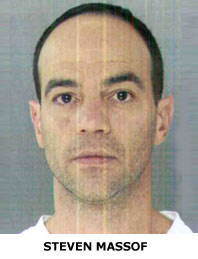 From the time the news first broke that Kermit Gosnell's West Philadelphia abortion mill had been raided to the sentencing of the final co-defendant, Operation Rescue was there providing wall-to-wall coverage of this horrific murder/illegal abortion case. One of the last to be sentenced was illegal abortionist Steven Massof, whose testimony at Gosnell's trial was among the most chilling. Massof told the court that "it would rain fetuses. Fetuses and blood all over the place. . .I felt like a firemen in hell. I couldn't put out all the fires."
• February 13, 1024: Gosnell Accomplice Steven Massof Sentenced in Abortion "House of Horrors" Case
• July 16, 2014: Gosnell Post Script: How They Were Sentenced
#7. Other states have their own "Gosnells."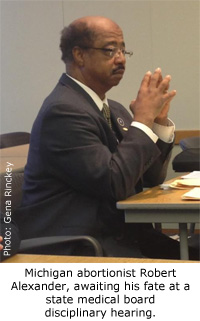 There was good news in 2014 concerning abortionists we referred to as the "Gosnell of Texas," Douglas Karpen, and the "Gosnell of Michigan," Robert L. Alexander, both of which were the objects of Operation Rescue complaints and exposés. While Karpen evaded criminal charges in 2013 for twisting the heads of babies born alive during illegal late-term abortions at his two abortion facilities in Houston, Texas, he could not evade the new law that required him to maintain local hospital privileges. As a result, one of his clinics closed and he is no longer legally allowed to abort children. He also faces a malpractice suit filed this year that verified many of our allegations against him.
Meanwhile, in Michigan, abortionist Robert Alexander's medical license was suspended due to an Operation Rescue complaint. The order was done in such a way that he will never be able to get his license back. That closes the chapter on his horrifically filthy abortion mill where women were exploited amidst unspeakable squalor that rivaled Gosnell's "House of Horrors."
• March 18, 2014: Court Documents In Botched Abortion Case Give New Credibility to "Texas Gosnell" Evidence
• April 9, 2014: New Docs: "Texas Gosnell" Abortion Facilities Were Not Inspected After Allegations of Illegal Abortions Surfaced
• September 19, 2014: "Gosnell of Michigan" Found Negligent and Incompetent by Administrative Judge
• November 19, 2014: Michigan Board Suspends License of "Michigan Gosnell" for Six Months, One Day
#6. Webcam abortion victory in Iowa.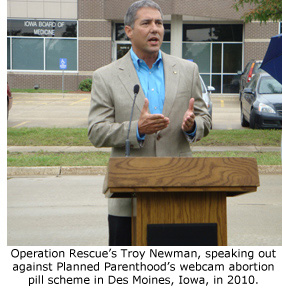 This is a case where one of Operation Rescue's investigations has caused ripples in the pond that continue to lap against the eroding shore of the abortion cartel. Operation Rescue brought national attention to webcam abortions after an undercover investigation in March, 2010, then exposed plans by Planned Parenthood Federation of America to expand the scheme into every one of their clinics nationwide. While efforts to halt the webcam abortions that year were unsuccessful, other pro-life groups who worked with Operation Rescue pressed on. The Iowa Board of Medicine eventually changed their rules and banned the dangerous process whereby abortion pills are dispensed remotely outside the presence of a licensed physician. Planned Parenthood sued, but this year a judge ruled against them. While Planned Parenthood is appealing, it has shut down its webcam abortion operations in at least 10 facilities, and other Planned Parenthood organizations are refusing to implement the dangerous abortion pill distribution scheme.
• July 8, 2014: Planned Parenthood Halts Webcam Abortions at Tenth Iowa Facility
• August 19, 2014: VICTORY: Judge Upholds Iowa Webcam Abortion Ban Regulations
#5: Medical emergencies at abortion clinics exposed.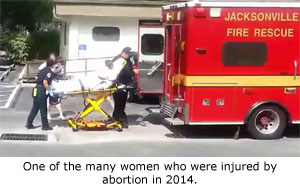 One of the most important of Operation Rescue's projects is to document medical emergencies that take place at abortion clinics and obtain the public 911 records. This exposes the truth about abortion risks and abuses in a way that cannot be refuted by the abortion cartel's empty slogans that mislead the public into thinking abortion is "safe and legal." Complaints against abortionists and facilities involved in these horrific abortion injuries follow. Here are some of the more disturbing incidents from 2014 – all from repeat offenders!
• March 31, 2014: Houston Planned Parenthood Befuddles 911 Dispatcher with Attempt to Obfuscate Abortion Hemorrhage
• July 15, 2014: CARHART STRIKES AGAIN: African-American Woman Suffers 8th Abortion-Related Medical Emergency in 2 Years
• November 26, 2014: Ambulance Transports 27th Woman from St. Louis Planned Parenthood Abortion Center
• December 18, 2014: 911 Recordings Reveal Two Serious Injuries in One Day at Haskell's Late-Term Abortion Facility
• December 20, 2014: Ambulance Video: Seventeenth Known Medical Emergency at New Mexico Late-Term Abortion Clinic
#4. Exposing the death of Lakisha Wilson.

A routine request for 911 records turned into one of the most tragic events Operation Rescue was involved with in 2014. Those records revealed that a patient was "not breathing at all" after an abortion at the Preterm abortion facility in Cleveland, Ohio on March 21, 2014. That patient was 22-year old Lakisha Wilson. The success in this case was the unprecedented unity among state and local pro-life leaders, who gathered outside Preterm for a press conference calling for the closure of the clinic. While the medical board refused to discipline those responsible, it drew renewed scrutiny of abortion businesses in that state and exposed the political corruption that protects them.
• March 26, 2014: ABORTION DEATH: 911 Records Show Cleveland Abortion Patient "Not Breathing At All"
• April 3, 2014: ODH Inspectors At Preterm While Pro-Life Leaders Held Press Conference Concerning Abortion Death
• April 11, 2014: Pattern of Botched Abortions Surfaces At Cleveland Abortion Clinic Where Patient Died
• April 16, 2014: Buffett Foundation Tied to Cleveland Abortion Clinic Where Woman Died
• July 1, 2014: Autopsy Report Reveals Abortion Patient's Hemorrhage Not Detected in Time
#3. Newman and Sullenger's new book Abortion Free released.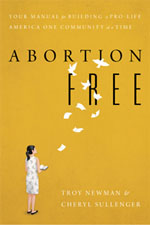 Published by WorldNetDaily Books, this book not only tells the tale of how Troy Newman and Cheryl Sullenger teamed up to shut down abortion clinics and bring abortionists to justice in Kansas and elsewhere, but it also provides practical steps anyone can take to make their community abortion free. This book was a notable accomplishment in 2014!
• October 2, 2014: New Book Reveals How Tiller's Late-Term Abortion Clinic Really Closed and How That Success Can Be Replicated in Every Community
• To order on Amazon.com, click here.
#2. National trend of the vanishing abortion clinic continues.

A survey conducted by Operation Rescue of all abortion facilities in the United States confirmed that the abortion clinic closure trend continued strongly in 2014. Operation Rescue is the only pro-life organization that maintains a listing of abortion facilities and tracks clinic closures. Our extensive research has provided the most accurate accounting of abortion facilities known to exist. How many closed in 2014? Read our exclusive special report!
• December 29, 2014: Still Vanishing: 73 Abortion Facilities Shut Down in 2014
#1. Oklahoma Abortionist Arrested, Charged with Fraud and Racketeering.


This is a textbook example for the success of our process of researching, documenting, and exposing abortion abuses then filing complaints and demanding enforcement. Based on information and evidence provided by a confidential informant, Operation Rescue lodged complaints against Oklahoma City abortionist Naresh Patel with the Oklahoma Attorney General's office and the Medical Board. This launched their own investigations that resulted in Patel's arrest and criminal charges. To add to Patel's woes, one of his employees sued him for sexual harassment and claims he attempted to rape her. On December 29, the Oklahoma Medical Board ordered Patel to stop practicing medicine. His abortion facility remains closed at this time, ensuring that women and their babies are protected from exploitation by this predator.
• May 3, 2014: Abortionist Accused of Rape, Sodomy, & Dumping Baby Remains Once Again Under Investigation.
• December 9, 2014: Abortionist Patel Arrested, Jailed, After Attorney General Investigation Sparked by Operation Rescue Complaint
• December 19, 2014: Oklahoma Abortionist Charged with Racketeering, Faces 10 Years in Prison
• December 29, 2014: Patel ordered to stop practicing medicine.
What's in store for 2015? We can't wait to find out!
– – – –
NOTE: Want to help us keep the victories coming? Donate to Operation Rescue here.