By Cheryl Sullenger
Frankfort, KY – Judge Rebecca Grady Jennings issued a Temporary Restraining Order late yesterday that has blocked enforcement of Kentucky's multi-faceted HB 3, which, among other provisions, prohibits abortions after 15 weeks gestation. Kentucky's two abortion facilities, the Louisville Planned Parenthood and EMW Women's Surgery Center, to resume abortions as of today, Friday, April 22, 2022.
Both abortion facilities halted abortions when the new law went into effect on April 14, 2022.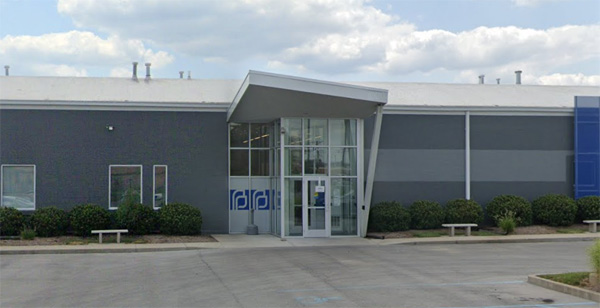 Judge Jennings made it clear in her 21-page order that she did not consider any constitutional issues with the law, but rather temporarily halted enforcement due to provisions that required reporting and certification for which no reporting forms or certification process yet exist.
The Temporary Restraining Order is in effect for no longer than 14 days, or until a preliminary injunction hearing can be set.
"This Order does not prevent the Cabinet [for Health and Family Services] from promulgating requisite regulations or creating any of the programs and forms required under HB 3," Judge Jennings wrote.
"It is disappointing that abortions will resume for the next few days in Kentucky, but I am confident that once the Cabinet is able to iron out the enforcement issues and produce the required forms and processes, this Trump-appointed judge will allow all provisions of HB 3 to take effect," said Troy Newman, President of Operation Rescue. "We hope to see an abortion free Kentucky again very soon."
HB 3 includes the following provisions:
Bans abortions after 15 weeks.
Mandates that abortion inducing drugs can only be provided to a pregnant woman by a qualified licensed physician. This essentially outlaws mail-order abortion drugs.
Requires abortionists to maintain local hospital privileges and be qualified to treat abortion complications.
Requires an abortionist to obtain written, notarized consent from a minor and one parent before that minor may have an abortion and requires that an effort to be made to notify the second parent at least 48 hours before a minor child is set to have an abortion. Violation is a Class D Felony.
Changes abortion reporting requirements. Now, abortion facilities must report abortions to Vital Statistics within three days, instead of 15 days or the end of the month, and include information about the abortionist, facility, whether the baby was delivered alive, and whether the mother suffered complications, among other things.
Requires the reporting of chemical abortions within three days of dispensing the abortion drugs.
Provides for annual audits to ensure compliance with reporting requirements.
Requires aborted baby remains be cremated or buried.
Operation Rescue will continue to follow this breaking news story and report updates as they are available.