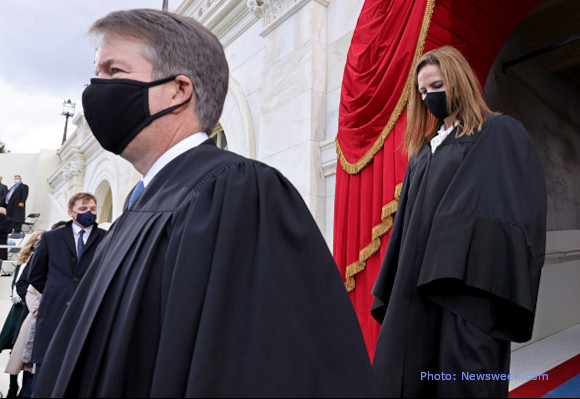 By Cheryl Sullenger
Washington, D.C. — The U.S. Supreme Court convened on November 1, 2021, to hear two expedited cases related to the Texas Heartbeat Act even as news was spreading of a new study that revealed the new law is responsible for a dramatic decrease in abortions in the Lone Star State.
The Heartbeat Act prohibits abortions after a fetal heartbeat can be detected, which is usually around six weeks gestation.
The Texas Policy Evaluation Project released study findings that showed since the Texas Heartbeat Act took effect on September 1, abortions decreased by 50 percent compared to figures from September of 2020.
"We are very grateful for the impressive number of innocent lives that are being protected by the Texas Heartbeat Act," said Troy Newman, President of Operation Rescue. "We are especially thankful for Janet Porter, who conceived the idea of Heartbeat legislation, and for Texas Rep. Briscoe Cain for taking Janet's idea to the next level with spectacular results. These people are pro-life heroes."
Last week, oral arguments were made before the High Court against the Texas Heartbeat Act by a cadre of Texas abortionists. Arguments were also made in a second challenge from the U.S. Department of Justice, made after the abortionists' challenge failed to block the law, which prohibits abortions after a fetal heartbeat can be detected, which is about six weeks gestation.
"It's no wonder that this current corrupt administration is trying to intervene to protect abortion businesses," said Newman. "Promises were made to protect and expand abortion, and this government will apparently stop at nothing to make sure every Texas abortion facility is operating at full capacity. Its lack of respect for innocent life is appalling."
While the Supreme Court previously allowed the Texas Heartbeat Act to take effect on September 1 by rejecting an emergency motion to enjoin it, the fate of the new life-saving law remains in question.
According to the New York Post, Trump-appointed Justices Brett Kavanaugh and Amy Coney Barrett expressed skepticism over the aspect of the law that places enforcement in the hands of the public using civil litigation. That enforcement mechanism has left the abortionists scrambling to find a government agency with which they had standing to sue.
"Justices Kavanaugh and Barrett are under a tremendous amount of political pressure to cave to the left. I pray that they can withstand that pressure and uphold the Texas Heartbeat Act as written," said Newman. "Praying people need to keep them lifted up to Heaven for strength, wisdom, and protection."
It is widely believed that if the Texas Heartbeat Act prevails, more states will pass similar legislation to protect babies with detectable heartbeats.
New proposed legislation in Ohio supports that belief. The day after the Supreme Court heard the Texas case, Ohio legislators introduced House Bill 480, which is styled after the Texas Heartbeat Act. It also contains an enforcement mechanism that allows the public to sue abortionists who break the law.
It is unknown when the Supreme Court will rule on the Texas Heartbeat Act, although some reports indicate it may be in the spring of next year.