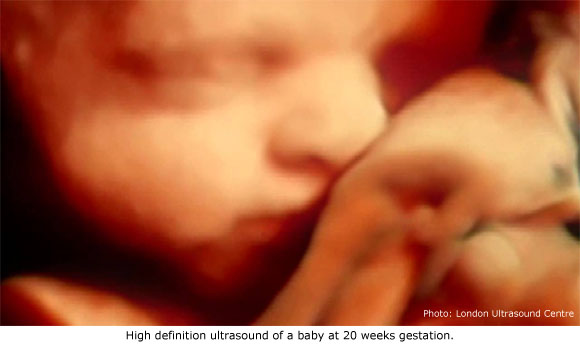 By Cheryl Sullenger
Washington, D.C. – Two important pieces of pro-life legislation are set for votes in the U.S. Senate tomorrow afternoon. Both bills have the support of President Donald Trump.
"We are asking pro-life supporters to contact their Senators on both of these important, life-saving bills now," said Troy Newman, President of Operation Rescue. "The Swamp needs to hear from us and be reminded that they serve at the pleasure of the people, the vast majority of which support these bills."
Senate Bill 3275, known as the Pain-Capable Unborn Child Protection Act, sponsored by Sen. Lindsey Graham (R-NC), would ban abortions at 20 weeks and later when the unborn child has been proven to feel pain.
In fact, scientific evidence has shown that babies as young as 12 weeks gestation can feel pain, and at least one study indicates that at 8 weeks, unborn babies are capable of feeling pain.
According to the most recent Marist Poll conducted in January 2020, 55% of Americans oppose abortions after five months gestation. Another poll showed that 64% of Americans support legislation like the Pain Capable Unborn Child Protection Act.
Abortions at 20 weeks or later are usually done using the dismemberment Dilation and Evacuation (D&E) process, or the Induction Abortion method, which involves injecting the baby in the womb with a drug that forces him or her to undergo a fatal heart attack.  Unborn babies suffer tremendously during these abortions.
"The least we can do for these babies is to contact our Senators and urge them to vote in favor of the Pain-Capable Unborn Child Protection Act. All abortions are barbaric acts. Today, we have an opportunity to advance legislation that will protect thousands of children. We cannot turn our backs on them," said Operation Rescue President Troy Newman.
The second bill up for a vote tomorrow (February 25, 2020) is Senate Bill 311, the Born-Alive Abortion Survivors Protection Act, sponsored by Ben Sasse (R-NE).
This bill would protect babies who are born alive during abortions and would require that abortion facilities provide care for them. Unlike the Born Alive Infant Protection Act of 2003, this legislation mandates medical care for abortion survivors and includes federal criminal penalties for violators.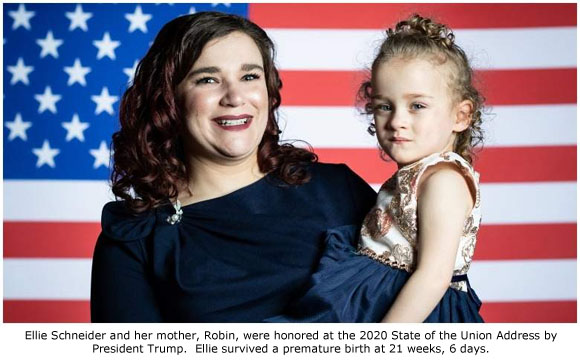 During his recent State of the Union Address, President Donald Trump honored two-year old Ellie Schneider from Kansas City, Missouri, who survived a premature birth at 21 weeks and six days gestation.
"Ellie is a great example of how these children can survive, if they are given proper medical treatment instead of being left to die of neglect or worse," said Newman.
Operation Rescue covered the murder case of Kermit Gosnell, a West Philadelphia abortionist who allowed babies to be born alive during shoddy late-term abortions. He would then stab the living infants in the back of the neck with scissors and snip their spinal cords. Gosnell was convicted of three counts of First Degree Murder and hundreds of other crimes in 2013. He is currently serving life in prison with no possibility of parole.
"The Gosnell case is an example that verifies babies sometimes survive abortion attempts. Unfortunately, not every state will bring murder charges against abortionists who kill babies that survive abortions, either intentionally or through neglect, so this Federal legislation is necessary as a back-stop to ensure these babies get the care they need and deserve," said Newman.
Both measures are set for cloture votes, which require the support of 60 Senators to advance the bill to a full floor vote.  Currently, there are not enough votes to ensure cloture on either bill.
"This is where our voices can make a difference.  I urge you to light up the Swamp's Switchboard and overwhelm its e-mail inboxes! Please contact your Senators now – no matter where they stand on abortion – and demand that they vote in favor of the Pain-Capable Unborn Child Protection Act and the Born-Alive Abortion Survivors Protection Act.  Make sure they know you won't take 'no' for an answer," said Newman.  "If they can't do that one small thing to protect innocent babies from barbaric and excruciating deaths from abortion, they simply are not fit to make any decisions for our nation – and they certainly must not get our votes when they stand for re-election. We will be watching these votes very carefully."
Please contact your Senators now!