By Cheryl Sullenger
Recent efforts in states controlled by Democrats to discard gestational limits on abortion so it can be done throughout all nine months or pregnancy have prompted strong statements by President Donald J. Trump at his State of the Union address and at a rally in El Paso, Texas, condemning the grisly late-term abortion procedures and supporting a new federal law that would ban abortions at 20 weeks when the baby in the womb feels pain.
Because of this, there has been a flood of media that grossly mischaracterizes the reality of late-term abortions in America in an attempt to minimize this evil and persuade the public that women need these late-term abortion procedures.
Operation Rescue has documented the unvarnished reality of late-term abortions in America and it is far from what is being pushed by the main-stream media, which attempts to make it look as if abortions at 20 weeks or later are exceedingly rare and only happen to save the lives of women.
Since this issue is bound to play an important role in the 2020 elections, here are some things you should know about late-term abortions.
1. The vast majority of Americans oppose late-term abortions.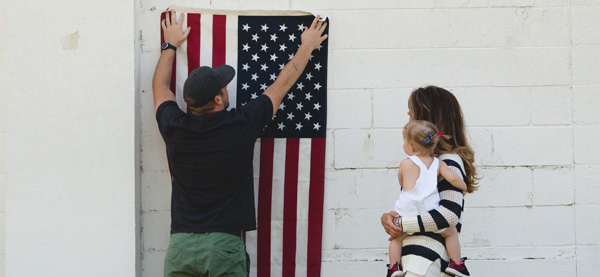 According to a January 2019 Marist Poll commissioned by the Knights of Columbus, 75 percent of Americans believe abortion should be restricted to the first three months of pregnancy or only for narrow reasons like to save the life of the mother. Well over half of Americans — 59 percent — support a ban on abortions after 20 weeks gestation like the one proposed by President Trump.
This makes support for banning late-term abortions a winning position for politicians going into the 2020 election cycle.
2. There are eight states, plus the District of Columbia, that currently have no gestational limits on abortion.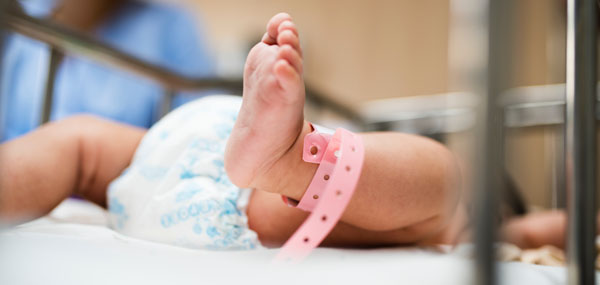 Those states are Alaska, Colorado, New Hampshire, New Jersey, New Mexico, New York, Oregon, and Vermont. There are also no gestational limits in the District of Columbia.
However, there are many other states that allow for exceptions, including the broad and undefined "health" of the mother clause that essentially allows abortionists to conduct abortions up until the time of birth.
3. There are 133 abortion clinics in the US that will conduct abortions at 20 weeks or later.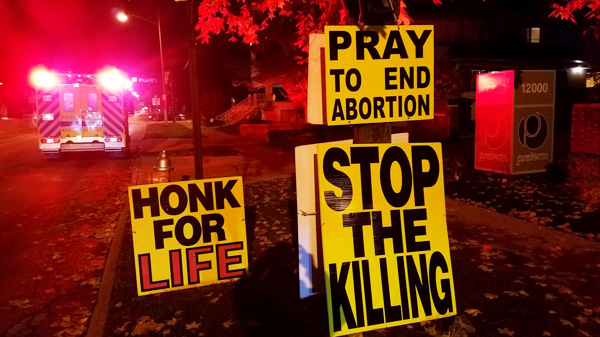 Each year, Operation Rescue surveys each abortion facility in the U.S. The 2018 survey documented 133 abortion clinics that confirmed that they conduct abortions at 20 weeks gestation or later. This represents 28 percent of all surgical abortion facilities operating last year.
That number is down from 2016 when there were 31 more 20+ week abortion facilities. This represents a dramatic 19 percent reduction in the number of late-term abortion facilities over just the past two years.
4. Planned Parenthood is expanding rapidly into the late-term abortion market.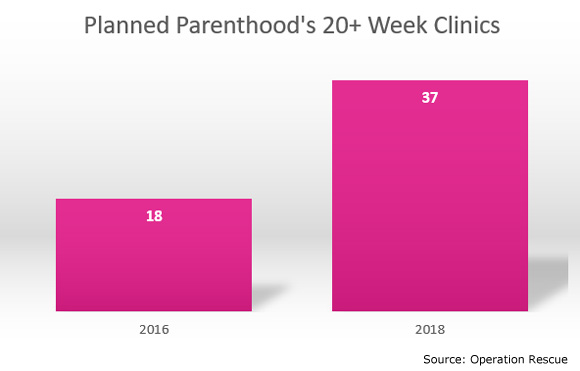 While the trend a decrease in the clinics offering abortions at 20 weeks and later, Planned Parenthood has more than doubled the number of their 20+ week clinics from 18 to 37 in just the past two years.
However, none of the Planned Parenthood clinics openly conduct abortions through all nine months of pregnancy.
5. There are six abortion clinics that offer abortions up until the moment of birth.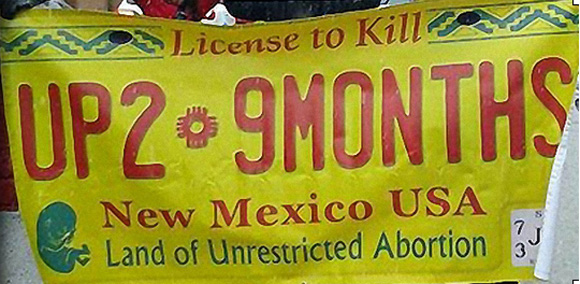 While there are undoubtedly some clinics that conduct the latest of abortions in secrecy, there are six that publicly offer abortions throughout all nine months of pregnancy, although they often tell callers their gestational limit is lower. Those include:
Warren Hern's Boulder Abortion Clinic in Boulder, Colorado. (Stated limit: As high as needed)
Steven Chase Brigham's Capital Women's Services in Washington, D.C. (Stated limit: 36 weeks)
Curtis Boyd's Southwestern Women's Options in Albuquerque, New Mexico. (Stated limit: 28 weeks)
LeRoy Carhart's AbortionClinics.org in Bethesda, Maryland. (Stated limit: 27 weeks)
Josepha Seletz's Sinai Medical Center in Beverly Hills, California. (Stated limit: 3rd Trimester)
Martin Haskell's Women's Med Center in Dayton, Ohio. (Stated limit: 22 weeks)
6. During late-term abortions, labor is induced and women are forced to deliver often intact dead babies.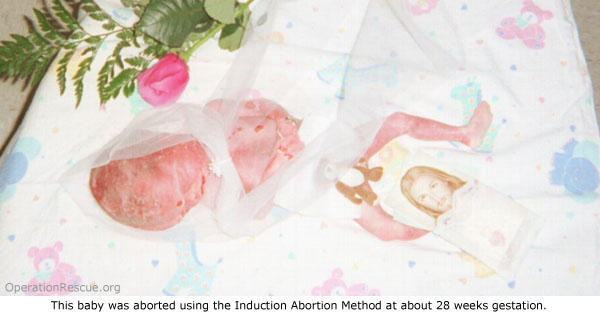 For any woman who has given birth to a child, the realization of how late-term abortions are done can be chilling. Most clinics that offer third trimester abortions use the Induction Abortion method that was developed by Kansas abortionist George Tiller, who died in 2009. The Induction abortion is actually a modification of the now-banned Partial Birth Abortion process invented by the deceased California abortionist James McMahon.
Induction abortions are done over 2-4 days depending on the size of the baby. First, the growing baby is killed in the womb with a lethal injection of the drug Digoxin. Next, thin dilators are inserted into the woman's cervix that slowly expand to create an opening. This process may be repeated over two or three days. Women are then given a drug called Misoprostol (Cytotec) to induce contractions. The women return home or to their hotel room to endure labor until they are ready to deliver and they are allowed to report back to the clinic. Documentation shows that women sometimes give birth into toilets at their hotel rooms or at the clinic. If a woman manages to avoid that traumatic experience, she will deliver her baby in the more traditional way at the abortion clinic. Depending on the circumstances, the baby may be birthed intact or removed by dismemberment. (Read a more detailed description of the Induction Abortion process.)
7. Babies are sometimes born alive during late-term abortions.

While many people are aware of how Pennsylvania abortionist Kermit Gosnell was convicted in 2013 for murdering babies born alive during late-term abortions at his West Philadelphia "House of Horrors" abortion clinic, it is likely that most are not aware that Gosnell is not alone.
Douglas Karpen is a Texas abortionist who is currently under investigation by the FBI for allegations made by his own clinic workers that he was also allowing babies to be born alive only to kill them as they struggled for life. The workers supported their claims with photos taken at Karpen's Houston abortion clinic depicting gruesome images of babies who immediately after their deaths, whose bodies bore wounds that could not have been inflicted while they were still inside the womb.
In another instance, a nurse who worked for the late George Tiller, a Wichita, Kansas, abortionist that once operated the largest late-term abortion clinic outside Communist China, confessed to witnessing the stabbing death of a baby born alive during a 35-week abortion. However, police were unable to make an arrest because Tiller operated an industrial crematorium inside his clinic where the evidence in the form of the baby's dead body was destroyed.
Late-term abortionists often used a drug called Digoxin to stop the baby's heart prior to dismemberment or induction of labor to ensure they do not run afoul of the Partial Birth Abortion Ban Act of 2003, prohibits killing a baby in the process of delivery. But according to literature on the subject, Digoxin injections can take up to 24 hours to kill the baby in the womb, and it doesn't always work the first time. The injections fail about 13% of the time even under the best circumstances, and if the drug is injected into the amniotic sac instead of the fetus, the failure rate on the first try can be as astronomically high as 70 percent. This can lead to the complication abortionists dread the most: the live births of late-term babies during abortions.
8. Women have suffered serious injury and death from third trimester abortions.

An abortion consent form used by Southwestern Women's Options describes risks of the very late abortions that are dangerously done in their out-patient clinic, which is ill-equipped to cope with the frequent life-threatening complications that occur there.
No guarantee or assurance has been made to me as to the results that may be obtained [as a result of the abortion]. The risk of terminating a pregnancy gradually increases throughout the course of the pregnancy. These comparative risks become approximately equal at 16-18 weeks of pregnancy and increases so that pregnancy termination at 18 weeks and above involves a greater risk than carrying the pregnancy to term. [Emphasis added.]
Below are just a few women who have died from complications to late term abortions. (For more visit Abortion911.com.)
9. Your tax dollars may be paying for late-term abortions.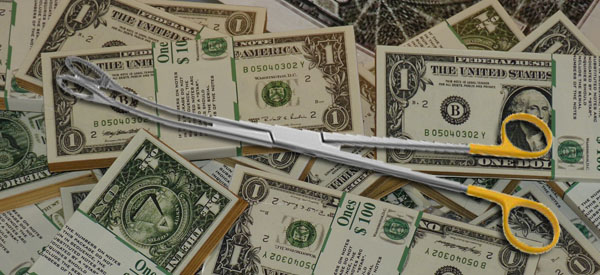 Many states provide tax-funding to pay for abortions, including Alaska, California, Illinois, Maryland, Minnesota, New Mexico, New York, Oklahoma, Oregon, South Carolina, South Dakota, West Virginia.
In Albuquerque, New Mexico, it is common for late-term abortions to be paid for by state tax dollars. New Mexico Human Services Department documented that in 2012, late-term abortionists made up to $50,000 each in tax funding for doing abortions at Southwestern Women's Options.
But California may be the biggest funder of abortion using tax money. In 2017, Californians paid out $28 million in state tax dollars to pay for abortions, including those done beyond the first trimester.
10. President Donald J. Trump fully supports ending late-term abortions.

President Trump as repeatedly voice his opposition to abortion and support for the pro-life cause. In his 2019 State of the Union Address, he emphasized his support for ending late-term abortions.
There could be no greater contrast to the beautiful image of a mother holding her infant child than the chilling displays our nation saw in recent days. Lawmakers in New York cheered with delight upon the passage of legislation that would allow a baby to be ripped from the mother's womb moments before birth.
These are living, feeling, beautiful babies who will never get the chance to share their love and dreams with the world. And then, we had the case of the governor of Virginia where he stated he would execute a baby after birth. To defend the dignity of every person, I am asking the Congress to pass legislation to prohibit the late-term abortion of children who can feel pain in the mother's womb. Let us work together to build a culture that cherishes innocent life.
And let us reaffirm a fundamental truth — all children — born and unborn — are made in the holy image of God.
At a rally in El Paso, Texas, on February 11, 2019, President Trump again reiterated his support for ending late-term abortions and protecting innocent babies:
Millions of innocent beautiful babies are counting on us to save them. And we will.