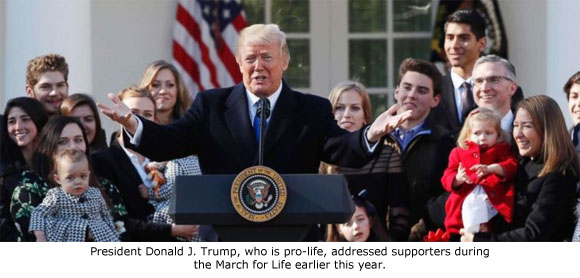 By Cheryl Sullenger
Washington, DC – A rules change in the way Federal Title X family planning money is distributed is now open for comments from the public until July 31, 2018.
The new provision, called the Protect Life Rule, will prohibit Title X funding to facilities that conduct abortions or refer for them.
President Donald J. Trump announced the Protect Life Rule in March 2018, after being urged to implement the changes in an April 30 letter from 153 U.S. Representatives led by Kansas Republican Ron Estes. Follow up letters in support of the rules change were signed by 41 members of the U.S. Senate, and over 80 leaders of pro-life groups, including Operation Rescue.
Pro-life supporters are urged to post comments in support of the Protect Life Rule, which would put an end to Planned Parenthood and other abortion providers and referrers from receiving millions of tax dollars.
"This is one of the last steps before the Protect Life Rule is fully implemented and enforced. We need to show overwhelming public support for the defunding of Planned Parenthood from the Title X program," said Operation Rescue President Troy Newman. "I urge you to comment today in support of the Protect Life Rule that will redirect public funding away from Planned Parenthood and to legitimate health care providers that do not destroy innocent human lives through abortions."
Since all comments, along with the posters' names will become part of the public record and may be published, anonymous comments are allowed.
Comments can be posted online at this link: https://www.regulations.gov/document?D=HHS-OS-2018-0008-0001. The comment button is located at the upper right on the page.