By Cheryl Sullenger
Chicago, IL – Those who pass by the unremarkable tan single-story building at the corner of Division Street and North LaSalle in Chicago probably hardly give it a second thought. But inside that building is a dangerous Planned Parenthood abortion facility that has hospitalized eight women in under twelve months.
"So many people believe that abortion is safe, especially if done at a Planned Parenthood facility, but that is a fallacy," said Troy Newman, President of Operation Rescue. "Planned Parenthood facilities, like the one in Chicago, hospitalize women on a disturbingly regular basis and some of their patients have even died — and we have the evidence to prove it."
A Chicago-area pro-life group, the Pro-Life Action League, carefully monitors the high-volume abortion facility and has recently obtained two 911 recordings involving Planned Parenthood that it has shared with Operation Rescue. The medical emergencies took place on September 5 and September 11, 2018.
The September 5th recording indicates that a 28-year old woman needed an ambulance for post-abortion procedure bleeding that could not be controlled.
Out of the eight medical emergencies at Planned Parenthood over the past year, five of them involved uncontrolled hemorrhaging, which is a life-threatening abortion complication.
On September 11, a Planned Parenthood worker placed an emergency call for a patient who had completed an abortion earlier and was suffering "a really bad panic attack." An ambulance was dispatched.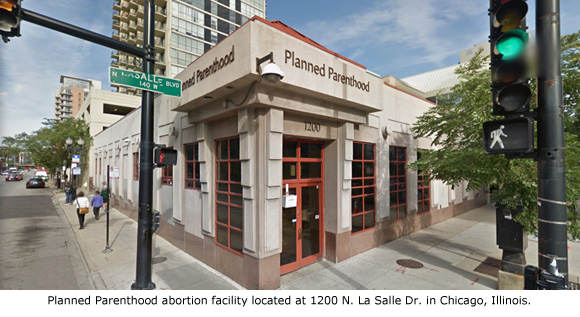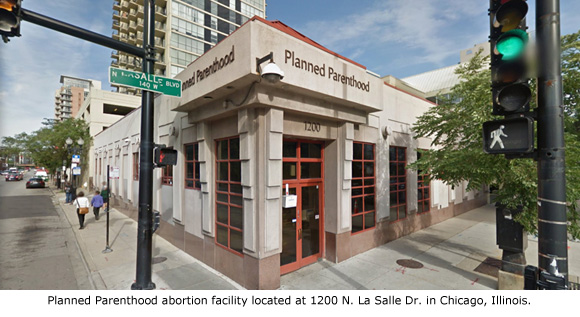 Other medical emergencies that have taken place at the Planned Parenthood on North LaSalle include the following:
• July 27, 2018: A 30-year old woman suffered uncontrolled vaginal bleeding after an abortion.
• July 5, 2018: A 35-year old woman was bleeding uncontrollably from a suspected uterine injury or cervical laceration.
• February 27, 2018: A 32-year old woman was said to be "not as responsive as we like her to be" after an abortion.
• February 3, 2018: A 26-year old woman was experiencing "heavy, excessive bleeding" after an abortion and required emergency medical care.
• November 16, 2017: A 20-year old woman suffered seizures after an abortion and needed to be transported to the hospital for further care.
• October 4, 2017: A 35-year old woman required emergency transport after an abortion for bleeding "more than normal."
In 2012, Tonya Reaves died after receiving a botched second trimester abortion that some think was done at the LaSalle Planned Parenthood. She bled internally for 5 1/2 hours before an ambulance was called, but by then, it was too late to save her life. Planned Parenthood settled a lawsuit filed by her family for $2 million.
"The amount of serious, life-threatening abortion complications at this Planned Parenthood facility should raise concerns with state regulators who are tasked with protecting the public from substandard and dangerous facilities," said Newman. "But in Chicago, which is run by radical leftist Democrats, it appears that these incidents only are being swept under the rug."