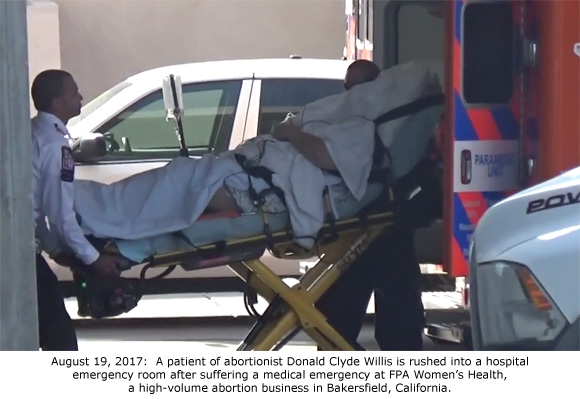 By Cheryl Sullenger
Today is International Safe Abortion Day, and to commemorate it, the World Health Organization and the Guttmacher Institute, (Planned Parenthood's former "research" arm), published a new report today that indicates 45.1% of the 55.7 million abortions conducted annually worldwide are unsafe.
Researchers opined that countries with fewer abortion laws had a higher abortion safety rate.
"Today's report about abortion safety is pure supposition based on numbers the so-called 'researchers' admit are unreliable. It is nothing but a propaganda effort to provide fake data for those seeking to do away with true safety laws that actually save lives," said Troy Newman, President of Operation Rescue. "What they propose is dangerous and destructive."
America has seen what it looks like when there is no accountability or weak enforcement of existing health and safety laws.
It looks like Kermit Gosnell.
At the ramshackle Women's Medical Society in West Philadelphia, Pennsylvania, Gosnell and his unlicensed staff conducted abortions under the most gruesome circumstances up until police raided it in February 2010. The squalid conditions and dangerous practices led one reporter to dub the Gosnell's abortion facility a "House of Horrors" where late-term babies were born alive and brutally murdered with a pair of scissors to the back of the neck.
Despite two patient deaths and several complaints from doctors who treated women that had contracted sexually transmitted diseases from the unsterilized surgical instruments, the Pennsylvania Department of Health turned a blind eye that allowed Gosnell and his crew of quack abortionists to commit unspeakably inhumane acts.
Abortion without accountability also looks like Keisha Atkins, Jaimie Lee Morales, Cree Erwin, Lakisha Wilson, Jennifer Morbelli, Maria Santiago, Tonya Reaves, Alexandria Nunez, Ying Chen, Karnamaya Mongar, and Laura Hope Smith, and unknown numbers of other women who visited abortion facilities in the U.S. – supposedly one of the safest places for abortions according to the propagandists at the WHO and Guttmacher Institute – but died as a result of their "safe abortions" within the past ten years. [Learn more about what happened to these women.]
It looks like the grief of a mother in her heart-wrenching 911 call after she found her daughter dead just two days after a "safe and legal" abortion at Planned Parenthood in Michigan.

Abortion without accountability looks like hundreds of ambulances that pull up to American abortion facilities to transport women suffering life-threatening abortion complications. It looks like 911 calls for help – some frantic and come cold-hearted – by facilities with no emergency arrangement except to dump women on Emergency Rooms, which do not maintain an ObGyn on staff to handle such emergencies. (And those are the lucky ones. Others have been butchered then discharged, forcing women to find their own way to a hospital, or stuffed in the backs of private vehicles and kicked to the curb at the emergency room entrance.)

Abortion without laws to regulate it looks like the reams of failed inspection reports that have crossed our desks at Operation Rescue from abortion facilities where staff isn't adequately trained, few understand how to properly sterilize surgical equipment, and where abortionists question why they have to wash their hands.
Tragically, supposedly "safe and legal" abortion looks like the mutilated bodies of an estimated 60 million babies since the 1973 Roe v. Wade Supreme Court decision decriminalized child-killing in the U.S. These babies have been treated in death nearly as inhumanely as they were in life where they have been dumped like garbage, flushed down the sewer, or sold for profit like a slab of meat at the market.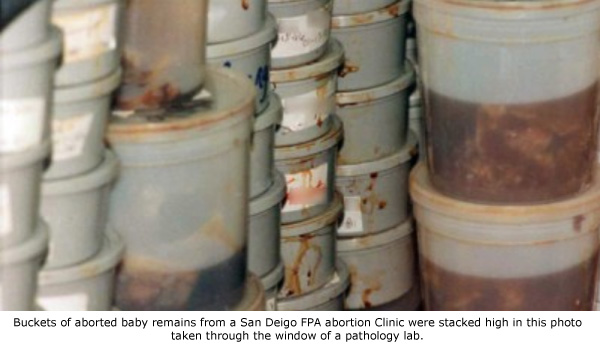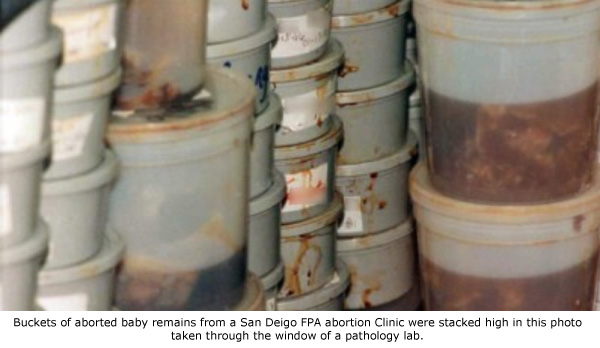 In our experience at Operation Rescue, there is no such thing as a "safe" abortion. Certainly, it is (almost) always fatal for the baby in the womb, and it is fraught with hazards for the mothers who get them.
A safe abortion is one that never takes place, where women find life-affirming ways to cope with their challenges, and where the world wakes up and rejects the fake news and propaganda of the left that seems to revel in the death of every baby that is aborted.
Until then, every day is International UNSAFE Abortion Day.
For more about abortion abuses that take place in America every day, visit AbortionDocs.org.
For videos featuring abortion-related medical emergencies and 911 recordings, visit our YouTube Channel.