By Anne Reed
A Public Service Announcement: Is a Dead Man Committing Abortions at 1002 West Mission Avenue?
Bellevue, Nebraska — Outside Bellevue's lone abortion business, a large white sign prominently displays, "Bellevue Health Clinic," along with the name "LeRoy H. Carhart, M.D." However, the babies entering the doors of the building are not being killed by Carhart. He is not there. He died nearly six months ago, on April 28.
Just two days after Carhart's death, his daughter, Janine Weatherby, became the registered agent of the abortion business under the new name, Abortion Clinics Org INC of Nebraska. Though Weatherby is not a medical doctor, chemical abortions are still being administered at the facility at the rate of $800 per death.
A petition drive to declare the city a sanctuary for the unborn failed the same month of Carhart's death. As a result, an estimated 25-35 children each week lose their lives while the facility remains open.
Who is the acting medical director?
Not only is Carhart's name printed on the large sign outside the building, but it is the only name advertised. Additionally, Carhart's name is still displayed as medical director on the company website, which also contains a previous organizational name — not the name on the sign or the official corporation documents.
A reporter with The Times interviewed Weatherby for a July 31 article that stated, "In the wake of Carhart's death, Dr. Tyrone Malloy took over as medical director. However, Malloy primarily (emphasis added) operates out of the Maryland clinic as its main doctor."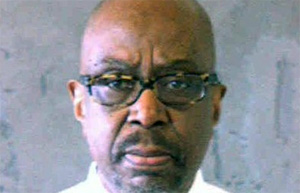 Malloy, who was convicted of Medicaid fraud and sentenced to four years in prison in 2014, did not hold a Nebraska medical license at the time of the article's publication. As a matter of fact, Malloy does not have a Nebraska medical license to this day.
Operation Rescue and a Bellevue resident filed formal complaints with the Nebraska
Attorney General's Office after a whistleblower provided information about alleged illegal activity involving Malloy at the Bellevue facility. He is currently under investigation by the state of Nebraska and his medical license application completed on June 10, 2023, is still "pending."
Who is the prescriber?
Who is prescribing chemical abortions drugs at this facility? Sidewalk counselors have observed a number of abortionists entering the parking lot over the last several months. Most of them drive the deceased Carhart's car and park in the one-car garage previously reserved for him.
Two of the abortionists believed to be committing abortions at the facility have recently obtained "compact" Nebraska medical licenses and are licensed in a variety of other states: Garry Earl Siegel and Tamer Yvette Middleton. Compact licensure is provided through the Interstate Medical Licensure Compact via an expedited pathway for medical doctors who practice in multiple states. 
Many abortion businesses experience difficulty securing a local medical doctor who is willing to kill for a living, so they resort to "circuit riders" who travel from state to state, often performing abortions and catching a flight out on the same day, abandoning women suffering with complications.
Who is Garry Earl Siegel?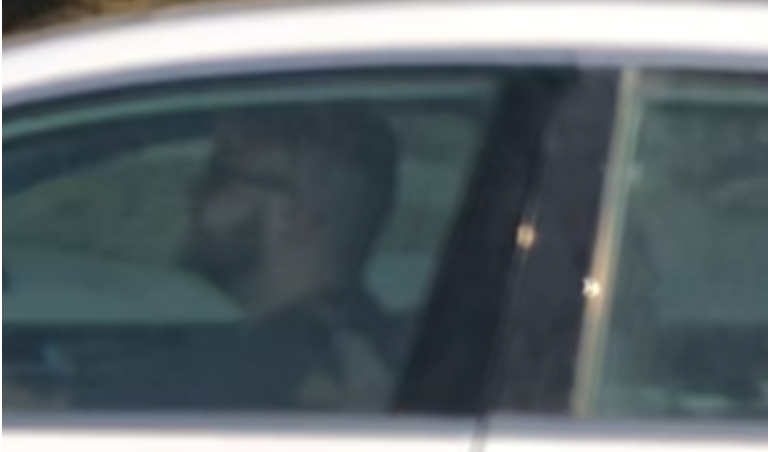 According to his Georgia licensure profile, his hospital privileges were suspended for failure to perform a C-section in a timely manner in 2010, and for an injury resulting in the death of a patient in 2015. In 2016, he settled two malpractice cases for $1 million each.
Who is Tamer Yvette Middleton?

Middleton obtained her compact Nebraska medical license on July 17. She previously committed abortions at West Alabama Women's Center in Tuscaloosa, Alabama, where April Lowery died from internal injuries in 2020.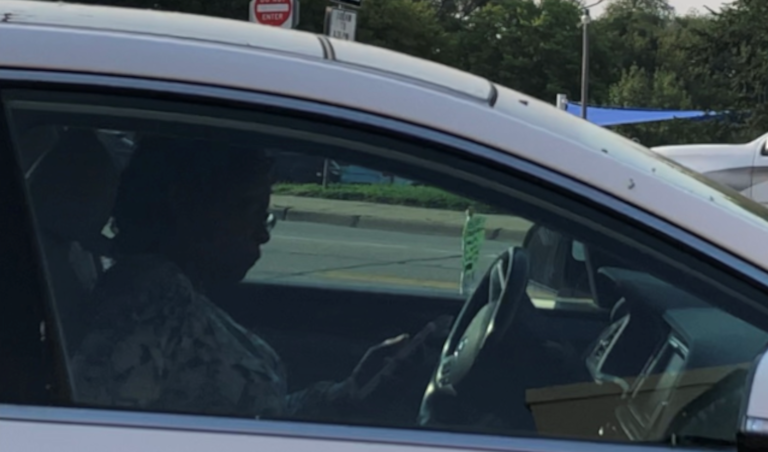 Though another abortionist was responsible for Lowery's death, Middleton was sued just a few months later for allegedly ignoring a woman's pleas for an ambulance as her condition deteriorated from life-altering injuries sustained at the same facility.
Who is Jill Meadows?
Meadows was issued her Nebraska medical license over 13 years ago. She was Carhart's co-plaintiff in the 2007 U.S. Supreme Court case, Gonzales v. Carhart. She fought alongside him for the "right" to kill late-term babies by the gruesome, painful partial-birth abortion method.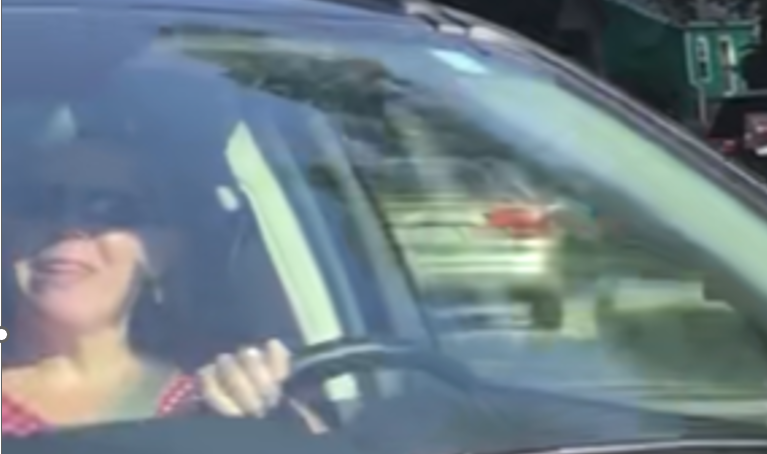 She testified in court that it was "not deemed necessary" to administer either lidocaine or digoxin for relief of pain experienced by babies killed during late-term abortions, as it would add an increased burden to the mother, causing her "more anxiety and discomfort and expense and time involved."
She has been compared to the infamous abortionist, Kermit Gosnell, now imprisoned for murder. He also saved the extra effort and expense of administering pain relief to the babies he killed.

Nebraska's Legal Definition of Fraud
The legal definition of fraud in Nebraska has the following elements:
1) a representation is made,
2) the representation is false,
3) that when made, the representation was known to be false,
4) that the representation was made so that the person should rely on it,
5) the person relied on it,
6) the person suffered damage from it.
Carhart's license was canceled upon his death. The owners of the facility at 1002 West Mission know LeRoy Carhart is dead and that his medical license is no longer active.
One sidewalk counselor who has observed the mountainous concerns at this outrageously fraudulent facility has asked, "If the killing of children in the womb is their profession, why can't they be forthright about who is doing the abortions? If abortion is a 'woman's right,' as the pro-death crowd asserts, then what about a woman's right to know the name of her doctor? Why hide behind the name of a deceased man?"
Informed Consent Fraud
More fraud observed at the "Don't Care" abortion facility arises from Nebraska Statute 28-37 (1) (e), the abortion informed consent statute:
"Consent to an abortion is voluntary and informed only if the woman is told the following . . . "(e) Research indicates that mifepristone alone is not always effective in ending a pregnancy. You may still have a viable pregnancy after taking mifepristone. If you change your mind and want to continue your pregnancy after taking mifepristone, information on finding immediate medical assistance is available on the web site of the Department of Health and Human Services." This language specifies that a woman must be told the abortion pill is reversible. The abortion pill reversal number is on the Nebraska Department of Health and Human Services web site: Nebraska's Informed Consent for Abortion.
Abortion pill reversal hotline: (877) 558-0333
According to local sidewalk counselors, clinic escorts outside the building shout over them when counselors offer abortion pill reversal information. In the presence of women who have often just taken the first pill and may begin to regret their decision, escorts have shouted: "It's not a thing!" Others shout: "You are not a doctor, you don't know what you are talking about!"
In their ignorance or determination to finalize the killing process, even after the facility has received its full payment, the escorts conceal the truth that the State of Nebraska deems necessary as part of abortion informed consent law.
"A patient has a basic right to know the name of his or her so-called doctor," said Operation Rescue President Troy Newman. "The child-killers in Bellevue, Nebraska, can't even uphold this professional standard. Those running this shoddy operation can't seem to remember its own name, differing on official documents, the sign, and the website – while continuing to falsely advertise a dead man as the acting abortionist and medical director.
"The fraudulent practices keep adding up. This facility seems to look for the worst possible bottom-dwellers it can find to kill innocent Nebraska babies. Without a doubt, this miserable killing center needs to be closed down for good. That is why we have filed an extensive formal complaint and are working closely with a Nebraska resident who has filed complaints as well."