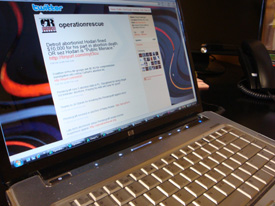 We will be twittering on our outreach to Nebraska beginning on Friday, August 28. You can follow us at www.twitter.com/operationrescue
For the updated event schedule, including time and place for tomorrow's Joint Press Conference, please CLICK HERE.
For more information about our "Keep it Closed" campaign, please CLICK HERE.
To donate to help defray the costs of this event, please CLICK HERE.