By Cheryl Sullenger
Chicago, IL – For at least the twenty-fourth time in less than six years, an ambulance has been called to the Near North Planned Parenthood abortion facility in Chicago, Illinois, to transport a woman suffering from a potentially life-threatening abortion injury to a hospital emergency room.
This facility hospitalizes an average of six women every year due to serious abortion complications.
On January 7, 2022, a 22-year-old woman suffered a tear, or perforation, in her womb during a surgical abortion, according to 911 records provided to Operation Rescue by the Pro-Life Action League.
A perforated uterus can be a life-threatening injury, especially if the instrument that causes the perforation causes further injuries to other internal organs and/or structures. [Read about examples of that here, here, and here.]
The Planned Parenthood worker that placed the emergency call told a 911 dispatcher that although the woman had a perforation, she was not bleeding. However, it is common for women suffering such an injury to appear not to be bleeding while they continue to hemorrhage internally.
Such was the case with Tonya Reaves, 24, who died on July 20, 2012, after massive internal blood loss from a perforated uterus that resulted from a botched abortion that was believed to have taken place at the Near North Planned Parenthood facility.
Of particular interest in the January 7, 2022, emergency was a note on the Event Details printout. When describing the young woman's condition, it simply stated, "22 yo [sic] female not feeling well."
That understatement completely misrepresents the serious nature of internal injuries inflicted on women during botched abortions that are occurring with alarming frequency.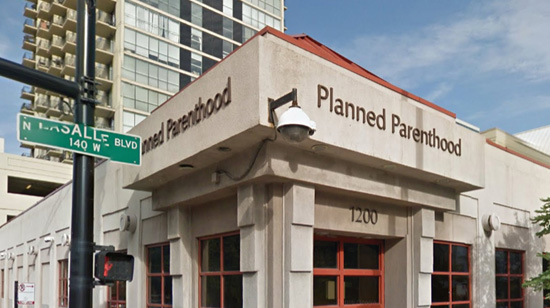 However, the same Event Details printout revealed that an ambulance was dispatched to Planned Parenthood using the priority code 1A, which represents the most serious of emergencies involving critically injured patients that need immediate medical attention.
"What we are seeing is a disturbing new trend. The serious nature of abortion related medical emergencies are increasingly downplayed in the 911 records. Sometimes it is the abortion workers who misrepresent life-threatening injuries, and sometimes it is the city or county employees that are creating and redacting the records," said Operation Rescue President Troy Newman. "It is done for the purpose of hiding the truth from the public about just how dangerous abortions are as well as how dangerous the abortion clinic can be."
Learn more about abortion emergencies and patient deaths in the U.S. at Abortion911.com.