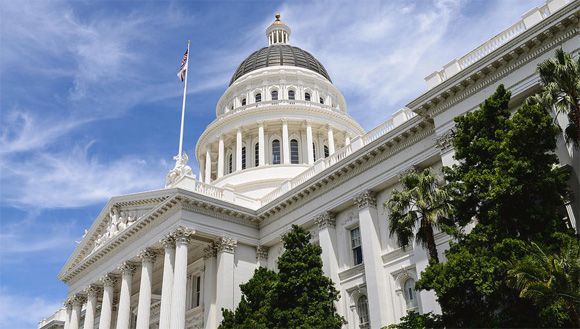 By Cheryl Sullenger
Sacramento, CA — A dangerous new bill has passed the California Assembly that threatens the ability of pro-life activists to aid women outside abortion facilities. It also jeopardizes their ability to document and expose abortion abuses that take place routinely at California abortion facilities.
The bill, known as AB 1356, is sponsored by Planned Parenthood of California. It passed out of the Democrat-dominated Assembly with a vote of 59 to 17 and 3 abstentions. It is now awaiting committee assignment in the California Senate, which also has a Democrat majority.
AB 1356 mischaracterizes the efforts of pro-life supporters who offer help to abortion-bound women and document the abortion abuses. This is of no surprise since it was written primarily by Planned Parenthood, which attributes false motives to pro-life supporters' life-saving work. AB1356 wrongly portrays pro-life efforts to protect lives, assist pregnant women, and expose abortion abuses as acts of intimidation and attempts to foment violence.
The bill amends the state's Reproductive Health Care Services Act to create what amounts to several new "thought crimes" based on the supposed malicious "intent" of the pro-life person.
AB 1356 will make it illegal to post photos and other information about abortion clinic staff and clients on the Internet with the intent of "intimidation" or fomenting "violence." It will also create a 100-foot buffer zone around abortion facilities where photography and videography are prohibited, and further makes it a crime to share any evidence gathered inside that buffer zone on the Internet.
"Pro-life people sacrifice their time and money to help pregnant women out of compassion and love," said Operation Rescue President Newman, a former California resident. "With that same sense of compassion, pro-life supporters also hope to convince abortion workers to find other means of employment because they know leaving the business of abortion will benefit them. I have had many former abortion workers express how grateful they are that they stopped working at abortion facilities and how that decision dramatically improved their lives."
Newman warned that if AB 1356 becomes law, it will have a chilling effect on the free speech rights of peaceful Americans and inhibit their religious freedom rights that include Biblical mandates to expose wrongdoing.
AB 1356 describes the penalties for violations of this proposed new law.
This bill would make it a crime to post personal information or an image of a provider, employee, volunteer, or patient and would increase the penalty to either imprisonment in a county jail for either one year, a fine of up to $10,000, or both that fine and imprisonment, and would make a violation punishable as either a misdemeanor or a felony if bodily injury occurs.
"We must stand up to Planned Parenthood's lies that demonize peaceful pro-life activists and threaten our Constitutional rights to offer practical assistance to women and expose documented instances of harm caused by abortions," said Newman.
Operation Rescue operates the website AbortionDocs.org, which publishes legally obtained public information and photos related to every abortion facility in the U.S. and all known abortionists. The site is clear about its peaceful intent, stating, "This site is meant for informational purposes to aid in the end of abortion through peaceful, legal means. It is in no way meant to encourage or incite violence of any kind against abortion clinics, abortionists, or their staff. We denounce acts of violence against abortion clinics and providers in the strongest terms."
"It serves the public good to post the truth about documented abortion injuries, patient deaths, and other abuses documented outside abortion facilities," said Newman. "Because we have gathered information from pro-life activists in California and exposed it to the public, we have seen illegal abortionists arrested and jailed. We have seen incompetent abortionists lose their medical licenses. We have seen shoddy abortion clinics that harmed women and their babies closed for good. The Abortion Cartel wants to keep their dirty little secrets under wraps so they can continue to gaslight the public with the false rhetoric that abortion is safe. They will stop at nothing to cover up the truth about the dangers of abortion, as well as their own incompetence and corruption."
Some examples of abortion wrongdoing at California abortion facilities exposed by Operation Rescue include: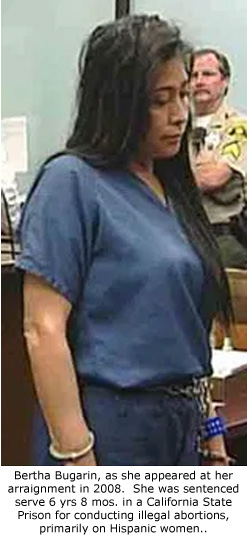 Each one of the above cases were the direct result of peaceful pro-life activists documenting abortion abuses that were then reported to the California Medical Board and forwarded to law enforcement. None of these people would ever have been brought to justice if AB 1356 had been law when they were injuring and killing women and committing other crimes.
Operation Rescue encourages Californians to contact their State Senators and urge them to oppose AB 1356 on the grounds that it is unnecessary and will result in Constitutional Rights violations of peaceful pro-life supporters.