By Anne Reed
Ross Foti is a heroic pro-lifer who has been reaching out to abortion-vulnerable mothers from Planned Parenthood facility sidewalks nearly every day of the week for over 30 years. Last October, while doing so outside a California Planned Parenthood, he was brutally attacked.
This long-standing, 88-year-old hero was seriously injured and rushed to the hospital after a Planned Parenthood customer viciously pushed him down onto a fire hydrant. He was treated as an inpatient for four days due to a punctured lung and other serious injuries.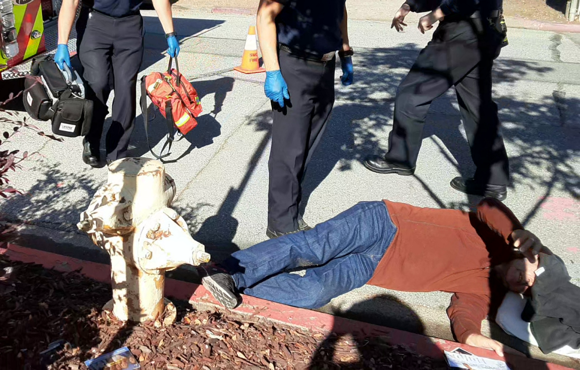 Though the police department recommended that his attacker be prosecuted for battery causing serious injury and for elder abuse, no charges been filed.
Not only was Foti's attacker allowed to leave the scene after receiving only a citation, three months later, the district attorney still has filed no charges.
Though Foti faced ongoing harassment for his decades of courageous and compassionate outreach, he continued working, and up to three Planned Parenthood facilities closed under his watch.
But today, he is in constant pain and requires ongoing treatment for the injuries sustained on the sidewalk of Planned Parenthood.
Operation Rescue offers its full support to long-time friend, Ross Foti, as well as Life Legal Defense Foundation's pursuit of justice on his behalf.
"If this can happen to a faithful pro-lifer like our good friend, Ross, who is almost 90, this can happen to anyone," said Operation Rescue President Troy Newman. "More than ever, we must stand together! As pro-lifers, we are accustomed to using our voices to protect the innocent. We need to do this now for Ross."
You can also send Ross a note of encouragement to lifelegaldefensefoundation@gmail.com or P.O. Box 2105 Napa, CA 94558