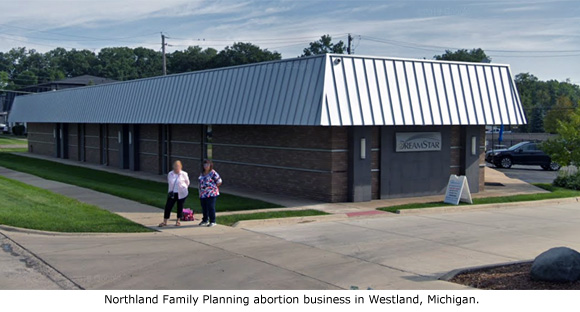 By Cheryl Sullenger
Westland, MI – One woman who reportedly had three previous abortions, rolled the dice one more time for a fourth abortion at Northland Family Planning, an abortion facility in Westland, Michigan.
This time, her luck ran out.
According to an EMS Pre-Hospital Care Report on file at the Westland Fire Department, a woman received an elective abortion at Northland Family Planning in Westland, Michigan, on December 8, 2018.
But this time, something went wrong during the abortion, and an ambulance was called to help when the abortion staff suspected that her uterus had been perforated.
The woman was experiencing significant pain even though fentanyl had been administered to her prior to the abortion. First trimester surgical abortions, which are the most common, usually take 3-5 minutes to complete.
Emergency responders arrived, treated the woman, then transported her without lights or sirens to nearby Garden City Hospital.
"There's really no excuse for anyone to have four abortions. There are plenty of resources out there to assist pregnant women and plenty of information out there about how to avoid pregnancy. Using abortion for birth control is unconscionable," said Troy Newman, President of Operation Rescue.
In 2014, NFP Westland was sued when an abortionist prescribed penicillin to a patient who was allergic to it. That same year, it was cited by the Department of Licensing and Regulatory Affairs for the corner-cutting practice of administering drugs from single use vials to multiple patients.
Northland Family Planning operates a chain of abortion facilities in Michigan, owned by long time abortion clinic operator Rene Chelian. They that have a history of malpractice suits and failed health inspections.