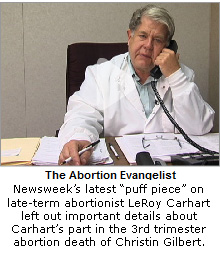 Troy Newman has two new installments of "Take a Minute For Life", his one-minute radio commentaries that air on the Bott Radio Network.
"It's Tissue, Not an Issue" focuses on taxpayer funded abortions and the public outrage over President Obama's national health care reform agenda.
"What is an 'Abortion Evangelist'?" focuses on LeRoy Carhart's ambitions to become the world's best known late-term abortionist.