Operation Rescue caught Planned Parenthood enabling statutory rape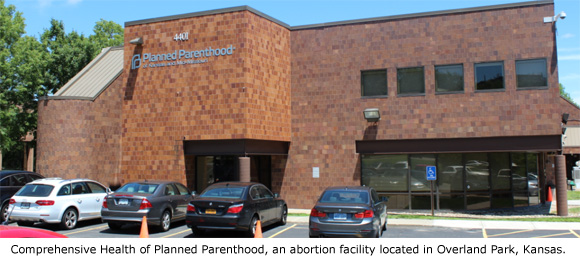 By Cheryl Sullenger
Topeka, KS – An undercover audio file provided by Operation Rescue was used by legislators to support their efforts to halt tax money to Planned Parenthood in Kansas.
State Sen. Tim Huelskamp and Rep. Lance Kinzer released the recording of a phone call made by an Operation Rescue volunteer posing as a 14-year old girl. The call was placed to Comprehensive Health of Planned Parenthood, (CHPP), in Overland Park, Kansas, on Tuesday, April 28, 2009. During the call, the supposed 14-year old was heard asking about abortion, pregnancy testing, and birth control options.
CHPP: How old are you?
Caller: Um, I'm 14.
CHPP: So, how are you going to get in here?
Caller: Well, I have a boyfriend, and like, he's 23 and he could take me there.
CHPP: Do you want to make an appointment today?
Later the girl asked if her boyfriend could pick up her birth control pills for her.
Caller: Yeah. About the birth control, um, I'd have to ask my boyfriend to get that for me. Um, would he be able to pick it up?
CHPP: Yes, uh-huh.
Listen to the call below.
After the recording was made public, the Huelskamp Amendment to the state budget, which would redirect Title X money to hospitals and other legitimate medical facilities, passed easily in both houses. This will effectively defund Planned Parenthood in Kansas. The budget now awaits the signature of the new governor, Mark Parkinson, who holds line-item veto power.
"Planned Parenthood was not only willing to look the other way, but was going to hand birth control pills over to an adult so he could conceal his continued sexual abuse of a little girl. Most taxpayers would be very upset to know their tax money was funding that," said Operation Rescue President Troy Newman. "This is the same Planned Parenthood office that is facing 107 criminal charges. This tape illustrates why those criminal charges should proceed and why public money should be used elsewhere."
A hearing in the pending criminal case is scheduled before the Kansas Supreme Court on Wednesday.
In the past two fiscal years, Kansas has paid out $550,000 in tax money to Planned Parenthood of Kansas and Mid-Missouri, according to Rep. Kinzer.
"Planned Parenthood was caught red-handed yet again ignoring child sex abuse, as it has been by other pro-life investigators around the nation," said Newman. "This will be Gov. Parkinson's first test on moral issues. Will he continue to endanger our daughters, or will he do the right thing and sign the budget with the Huelskamp Amendment intact? We'll know in a few days."