By Cheryl Sullenger
Austin, TX – Recently received 911 records show that a 32-year old woman suffered a serious medical emergency after an abortion at the Austin Women's Health Center in Austin, Texas, earlier this year.
The emergency, which occurred on February 22, 2020, involved post-abortion procedure hemorrhaging.
"We have a patient that we performed a procedure on, and she's having excessive bleeding that we're not able to control – as of yet," the caller stated, according to a recording of the 911 call.
However, the caller, who was not with the patient at the time, was unsure if the woman was breathing normally or if she was in severe pain. She minimized the woman's condition, which was serious, or an ambulance would not have been called.
Uncontrolled bleeding following abortions represents a potentially life-threatening condition.
The Computer Aided Dispatch printout from the incident indicated that an ambulance was dispatched and the woman was transported to South Austin Hospital for emergency care.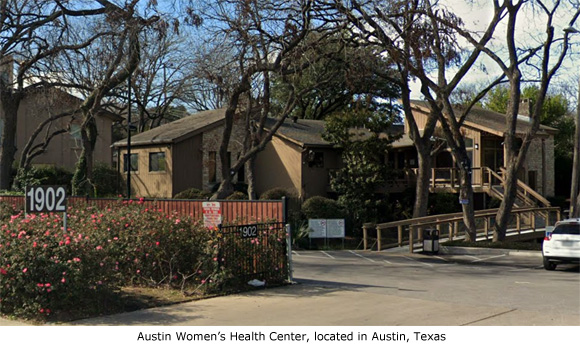 Abortionists listed on the Austin Women's Health Center's current facility license are Lendol L. "Tad" Davis and Jessica L. Rubino, who also conducts abortions for the Whole Women's Health chain of abortion facilities.
The Austin Women's Health Center was last inspected on March 26, 2019, when it was cited for violations related to medical emergency protocols.
The citations involved failure to provide abortion patients with the name and phone number to the hospital closest to their homes in the event that abortion complications developed after they left the abortion facility. Two women, who came from other communities, were provided the contact information for hospitals that were not closest to their homes.
"The reason we report on medical emergencies at abortion facilities is so there is a record of the harm abortion causes women, in addition to the deaths of their babies. Women are told that abortion is one of the safest procedures, but in truth, women are hospitalized and even killed by abortion on a regular basis," said Operation Rescue President Troy Newman. "The hundreds of such incident we have documented are just a small fraction of actual the physical damage done to women by abortion facilities all over the country. Even so, our documentation provides ample evidence to support the fact that abortion is not safe."
To learn more about abortion complications that have hospitalized women all over the nation, please visit our searchable archive at Abortion911.com.