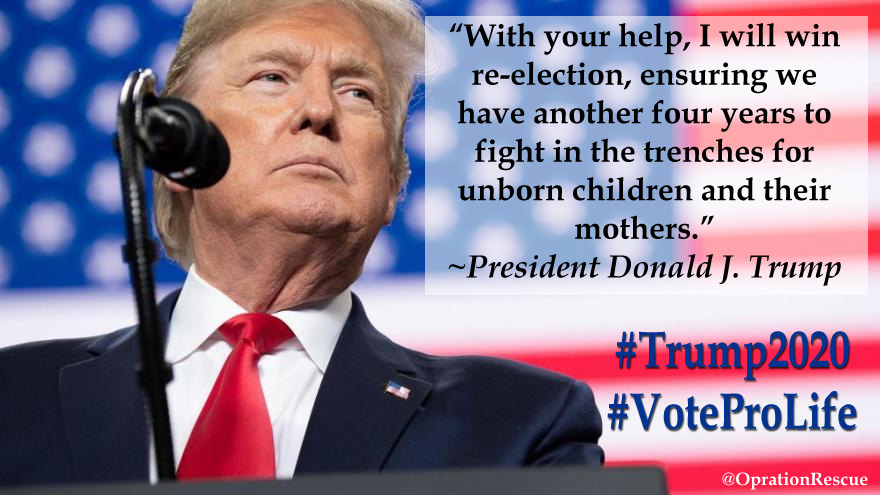 Washington, D.C. – President Donald J. Trump has issued a letter promising to "fully defund" Planned Parenthood and other abortion businesses, should he win re-election in November.
In the letter, released through Pro-Life Voices for Trump on September 3, 2020, President Trump also promised to continue the process of transforming the federal judiciary by appointing conservative justices "who will respect the Constitution and not legislate abortion from the bench."
"With your help, I will win re-election, ensuring we have another four years to fight in the trenches for unborn children and their mothers," wrote President Trump.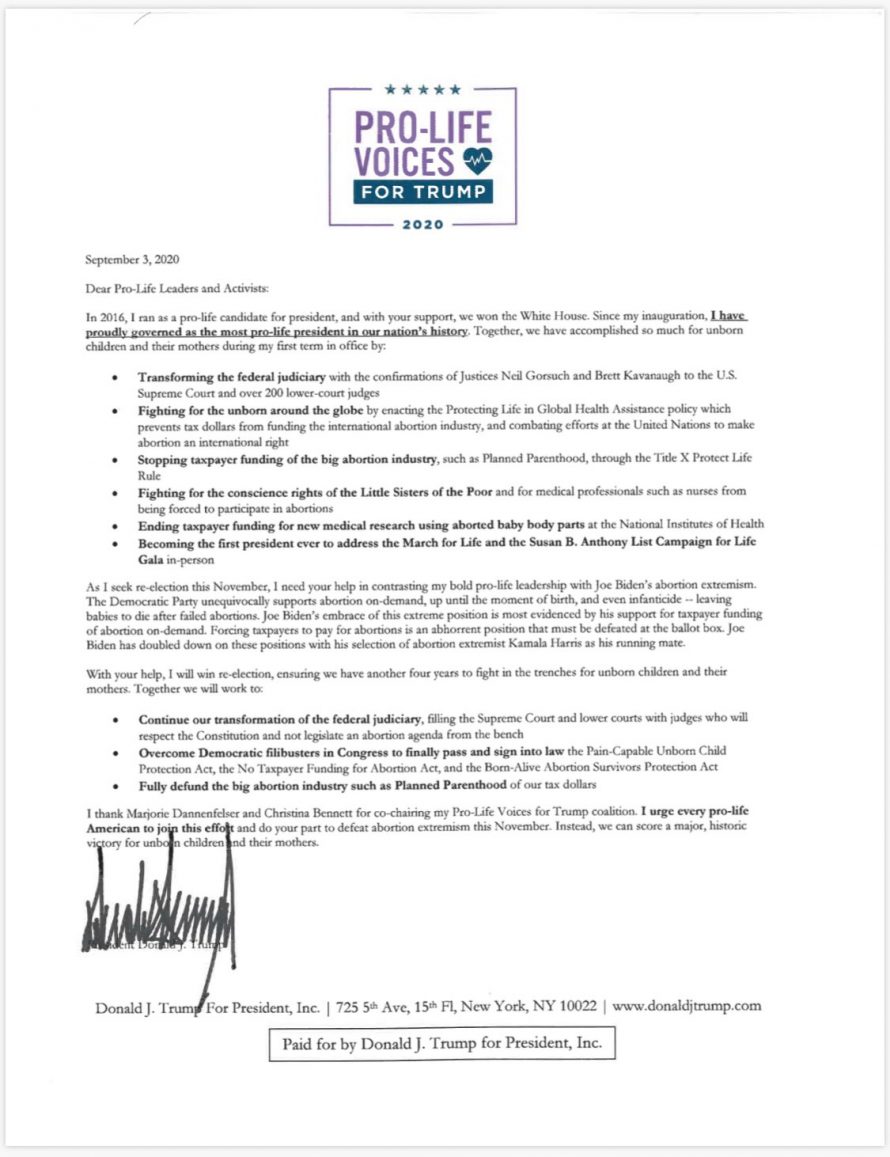 "President Trump is all about 'Promises made. Promises Kept.' He is a proven champion for life. A second term for him could spell the end of the Abortion Cartel in America," said Troy Newman, President of Operation Rescue. "On the other hand, the Biden/Harris campaign is the most pro-abortion in history and would be a disaster for the unborn and for America as a whole."
Another big promise made by President Trump is to overcome the filibusters in Congress that are preventing the passage of pro-life legislation that would begin to limit abortion and save lives.
"This November, we must vote pro-life up and down the ballot. We must defeat those in Congress and the Senate that support abortion and are standing as roadblocks against efforts — supported by President Trump — to end the barbaric practice of abortion," said Newman. "Never has there been an election that is so important to our fight for Life. Please support Trump's re-election for the sake of millions of innocent lives yet to be conceived. Their fate is in our hands."
Election/Voter Resources: