A Prophetic Call to End Abortion and Seek Revival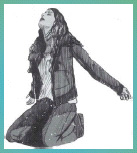 On July 7, (07/07/07) 100,000 young people will gather in Nashville, Tennessee, for a Solemn Assembly to cry out for repentance and national revival.
The desire of this emerging generation is to see the Holy Spirit bring a dramatic spiritual shift across America which will produce culture reformation and radical change. (See theCall.com)
Immediately after the event, hundreds of young people will join a caravan that will travel across country to San Francisco.


On July 14-16, they will be in Wichita, Kansas, to pray for an end to abortion and plead with God for revival and spiritual awakening. They are inviting all Christians from the Wichita area, especially emerging leaders, to come join with them!
Schedule of Events
Saturday: July 14
8:30 P.M. Candlelight Vigil, featuring Rob Schenck, President of Faith and Action, Washington, DC at George Tiller's abortion clinic located at 5701 E. Kellogg, Wichita.
Sunday: July 15
2-4 P.M. Prayer vigil, featuring Wendy Wright, President of Concerned Women for America, Washington, DC at Tiller's clinic, 5107 E. Kellogg, Wichita.
7 P.M.-Midnight Prophetic praise and Worship. Location: Mid-American All-Indian Center. 650 N. Seneca, Wichita. (See theindiancenter.org)
Monday: July 16
8:30-4 P.M. Prayer throughout the day at Tiller's clinic.
7 P.M.-Midnight Prophetic praise and Worship. Mid-American All-Indian Center
The events will take place rain or shine. Please plan to be a part of history as Christians step out of their indifference and fear and into the purposes of God for this generation. We can see revival come to America and abortion end.
Sponsored by: Generation Life, The Christian Defense Coalition, The Cause USA, Survivors and local Wichita churches and pro-life groups.
For more information call: 202.547.1735
"Blow the trumpet in Zion, declare a holy fast, call a sacred assembly." -Joel 2:15