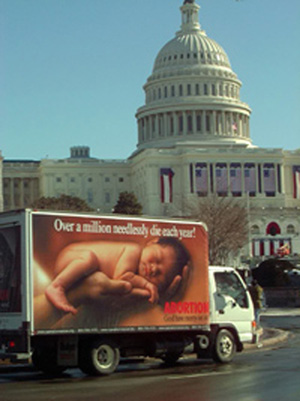 By Cheryl Sullenger
Washington, D.C. — The Senate has scheduled a vote on the Pain Capable Unborn Child Protection Act today, Monday, January 29, 2018, at 2:00 p.m. ET.
This bill would end abortions on babies at 20 weeks gestation and later since they are known to feel pain. Operation Rescue has long advocated for this legislation because it would save thousands of lives every year.
"Since we have an opportunity to save these babies, we should do all within our power to support this legislation," said Troy Newman, President of Operation Rescue. "We wish it spared all babies, but those it will save deserve our help and the protections this law will provide for them."
The bill passed the House last year. If it passes the Senate today, President Trump has promised to sign it into law.
However, getting the approval of the Senate will be an uphill battle since he at least 60 votes are required to break the Democratic filibuster and allow a vote on the bill.
"The fact that Democrats would want to continue brutal late-term abortions, which dismember viable babies that feel pain, really shows the depths of human depravity – and how far our nation has slipped into barbarity," said Newman. "If this bill doesn't pass today, the blood will be on the hands of the Democrats once again.
Please contact your Senators now and urge them to vote in favor of the Pain Capable Unborn Child Protection Act and pray today for its passage.

Contact your Senators (Democrat and Republican).
Watch the vote live on C-Span 2. Live stream here.
Learn more about Late-term abortions.