LifeTalk is how Pro-Life America keeps up with the latest developments in the fight for the unborn. Each month an hour long DVD is delivered to your home containing news, commentary, interviews, and information you can't get anywhere else.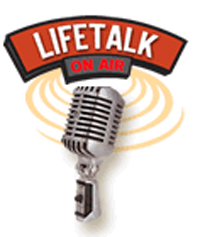 Hosted by Mark Crutcher, LifeTalk features co-hosts:
Dr. Johnny Hunter
National Director, L.E.A.R.N., Inc
Troy Newman
President, Operation Rescue
Father Frank Pavone
National Director, Priests for Life
Janet Morana
Associate Director, Priests for Life
In addition, you will hear interviews with pro-life activists, doctors, newsmakers, politicians, and pregnancy center directors covering all aspects of the fight for the unborn.
Get 12 issues of LifeTalk for just $25.00
And as an added bonus for a limited time you get your choice of either Lime 5 or On Message at no additional charge.
Lime 5 — is a must read for those interested in learning what goes on behind the doors of abortion clinics. This is a compelling 320-page expose' of the American abortion industry. A unique and uncensored look at our nation's most wrenching social issue, it has already become a must read for anyone seeking to learn the truth about the abortion issue.
It fully documents how women are being sexually assaulted, mutilated, and killed inside perfectly legal abortion clinics. It also shows how pro-choice groups have used raw political power to fight off regulation of the abortion clinic business and exposes a massive cover-up of abortion clinic disasters being carried out by an agency of the U.S. government.
On Message — pro-life apologetics at its best. With more people labeling themselves pro-life every day – a trend that is even stronger among the young – our opposition is having a harder time selling their agenda. This is not a time to relax but a time to educate the new people coming into the pro-life movement and re-educate our veterans.
The pro-life struggle is a grass-roots campaign that will be won by people talking to their co-workers, relatives, friends and neighbors. We must be knowledgeable, uncompromising and consistent – in other words we have to stay… On Message. Whether you're writing an abortion essay or just talking with a friend, now you can win the pro-life abortion debate every time thanks to On Message, The Pro-life Handbook. This new book takes on the toughest issues in the abortion controversy and gives you the answers to the most difficult abortion questions.
Over 90 pro-choice abortion arguments totally destroyed!
CLICK HERE to order your 1 year subscription today for only $25 and get your choice of books sent at no additional charge.