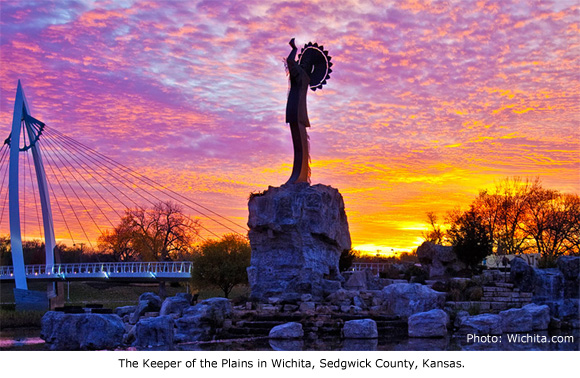 By Cheryl Sullenger
Wichita, Kansas – Reports to one Kansas county's hotline and web form for reporting "violations" of Democrat Gov. Laura Kelly's COVID-19 stay at home orders reveal several startling lessons about human nature and the priorities of those most likely to tattle.
What soon became known as the "snitch line" was operated by Sedgwick County, Kansas, from late March through May 1, 2020.
A listing of the 1,582 complaints made to the county was obtained by Operation Rescue. It showed complaints made from March 26 through April 27, 2020.
It also revealed what people wanted shut down most.
Among those complained about the most?
Church gatherings.
Neighbors gathering in private homes and yards.
Beauty, hair, nail salons.
Pet grooming businesses.
Stores and other retailers (including those deemed "essential" such as grocery stores and home improvement stores).
Restaurants (even those offering only take-out items, which was allowable)
Parks, playgrounds, people playing sports outside, and gyms.
However, only one person took the time to report the continued operation of an abortion facility.
"I opposed the snitch line, but when I saw what kinds of things were being reported, it really showed that people are more upset about their neighbors in their own homes, a guy mowing a lawn, and pets being groomed, while the abortion facility, which had more egregious violations, was essentially given a pass," said Operation Rescue President Troy Newman.
The Trust Women abortion facility, located in Wichita, was doing a booming business during the early part of the pandemic, conducting 252 abortions in March, up from 90 in March 2019, according to an Associated Press report. Operation Rescue witnessed the busy and sometimes chaotic scene at the abortion business, and saw vehicles entering from several states, including Louisiana, which was at the time a COVID-19 hot spot, and a lack of personal protective equipment on clinic workers.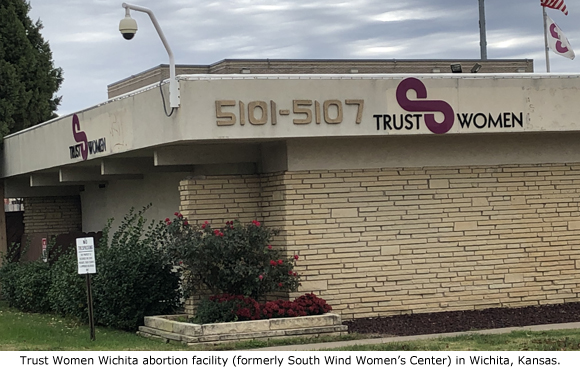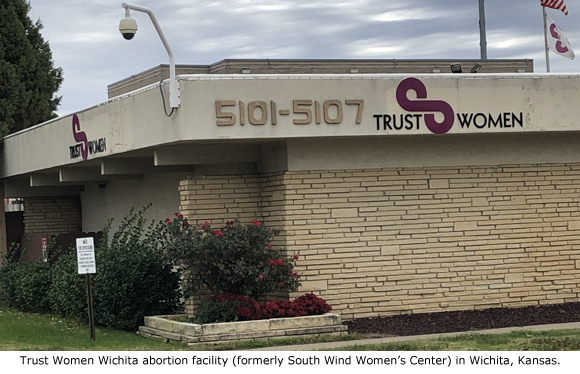 On March 25, 2020, the Sedgwick County Commissioners voted to shut down Trust Women, citing concerns that the heavy business coming from out-of-state could cause the virus to spread throughout the community. On April 1, Gov. Kelly issued an exemption to abortion facilities, including Trust Women, stating that abortions were "essential," while maintaining churches and most legitimate businesses were not.
Not everyone was happy with Wichita Mayor Brandon Whipple, either, for encouraging people to spy on their neighbors or snitch them off for just trying to feed their families.
"You're a hero if you report something that's going to cause massive deaths and you try to prevent it," Whipple stated, oblivious to the stark irony.
Meanwhile, pro-life people who were offering help to women and trying to save the lives of their babies at the packed-out Trust Women abortion facility were treated less than heroically by a Wichita Police officer who threatened them with arrest.
One other troubling fact came from analyzing the snitch line complaints. While most county churches voluntarily closed their doors, some stayed open. There was a total of 19 churches that were the subject of 27 complaints. Many of those mentioned that the complaining party's family members and close friends were attending those services.
One person even complained about a church group that was feeding hungry people outside. Heaven, forbid!
But there was a light spot in this very dark episode of Kansas history. After receiving dozens of complaints about the unpopular snitch line itself – many of which were unfit to print – the county shut it down on May 1. It is possible that someone finally realized that it was causing more harm and discord than it was worth.
So, what did we learn from the Sedgwick County COVID-19 snitch line?
Some people care more about shutting down churches than shutting down abortion clinics.
Some people care more about shutting down pet groomers (an astounding number of these were reported) and other businesses than they do about people being able to feed their families.
Some people will gladly give up their hard-fought-for freedoms without a second thought.
Some people are willing to turn in their family members, neighbors, and everyone else. This pits people against one another – the farthest thing from the "Together Apart" slogan promoted by government officials and media elites.
These lessons should alarm us. There is something very wrong about
It should be noted that when the county shut down the complaint line on May 1, Sedgwick County had only 384 known COVID-19 cases and three deaths that were directly attributable to the coronavirus.
As of May 12, 2020, with increased testing, there were 471 confirmed cases of COVID-19. The Wichita Eagle counts 20 deaths, but 16-17 of those are considered possibly related to the virus, but have not been confirmed.
Of the 471 confirmed cases, 316 people are reported to have recovered, leaving 155 people currently sick with COVID-19 – all in a county with a population of over 513,000.
"This state was willing to keep abortion facilities open and operating at full tilt, while closing down churches and legitimate businesses. This has created a hardship for families who were left without income, while the Trust Women abortion business raked in record profits," said Newman. "When a state prioritizes killing babies above all else – even the Constitutionally protected rights to assembly and religion – it's time to fight back. This is not about the virus any more. It is about governmental overreach, control, and an assault on our Constitution and way of life, while promoting a culture where abortion is the most important thing there is."