Urgent webcast set for Tuesday: Info below!


By Cheryl Sullenger
Washington, DC – The Health Subcommittee of the House Energy and Commerce Committee has scheduled a hearing on Planned Parenthood's alleged illegal conduct on Thursday, September 17 at 3:00 pm (EDT).
In a press release issued today, the Subcommittee on Health noted the following:
In the course of this investigation, the committee has sent five letters since the release of the first video and conducted six interviews to date. The committee has interviewed Dr. Reagan McDonald Mosley, the Chief Medical Officer of PPFA, Dr. Deborah Nucatola, Senior Director of Medical Services at PPFA, representatives from StemExpress, Novogenix, and Advanced Biosciences Resources, Inc. The committee has also interviewed the Associate Director for Science Policy at the National Institutes of Health.
The hearing, called "Protecting Infants: Ending Taxpayer Funding for Abortion Providers Who Violate the Law" will focus on denying Medicaid payments to abortion businesses that are breaking the law.
The allegations of illegal trafficking in human aborted baby remains surfaced in July when the Center for Medical Progress began releasing a series of undercover videos that showed Planned Parenthood executives negotiating for the best price for each fetal "specimen." The videos also show evidence that Planned Parenthood illegally alters abortion procedures in order to ensure organs are intact and suitable for sale, and that the banned Partial Birth Abortion method is employed to ensure that the aborted baby remains are as intact as possible.
David Daleiden, Executive Director of the Center for Medical Progress and Project Lead for the undercover investigation has previously stated that the biologics company StemExpress "sometimes get fully intact fetuses shipped to their laboratory from the abortion clinics that they work with, and that could be prima facie evidence of born alive infants."
"The committee will use every investigative tool available to get to the facts," the Subcommitte press release stated.
The witness list and other documents will be posted here as they become available.
This hearing follows on the heels of a House Judiciary Committee Hearing on Wednesday that heard testimony from two abortion survivors, Gianna Jessen and Melissa Ohden.
"One of our goals had been to see Planned Parenthood not only defunded, but brought to justice," said Troy Newman, President of Operation Rescue and board member for the Center for Medical Progress. "We hope and pray that these Congressional investigations will bring to light irrefutable evidence that Planned Parenthood has not only broken fetal tissue laws, but has committed murder of infants born alive during abortions. Meanwhile, we continue to work to see Planned Parenthood held accountable in a court of law."
__________
Urgent Webcast Tuesday Evening with David Daleiden!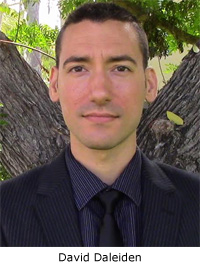 You are invited to attend an urgent webcast on Tuesday evening hosted by 40 Days for Life and sponsored by a wide variety of pro-life groups, including Operation Rescue.
During this important webcast, you will hear from David Daleiden on the latest developments in his historic journalistic study of Planned Parenthood's participation in the illegal selling of aborted baby remains.
You will also hear from two important members of David's legal defense team, Tom Brejcha of the Thomas More Society and Katie Short of Life Legal Defense Foundation who will fill us in on the brutal legal attack from the National Abortion Federation that is threatening to crush David and silenced critical evidence he uncovered during his nearly three years of undercover investigations.
You will learn what you can do to ensure that the truth is told and Planned Parenthood is brought to justice!
WHAT: Urgent "Stop Baby Parts Trafficking" nationwide webcast
DATE: This coming Tuesday, September 15
TIME: 9 PM Eastern (8 PM Central, 7 PM Mountain, 6 PM Pacific)
REGISTER TO ATTEND:
http://stopbabypartstrafficking.com