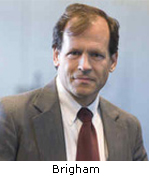 Allentown, PA – Pro-life activists will gather outside the Allentown Medical Services abortion clinic this Saturday to call attention to the horrific conditions recently documented by the Pennsylvania Department of Health.
Protest Details:
When: Saturday, July 16, 2011, at 10:00 AM
Where: Outside the Allentown Medical Services abortion clinic
2200 Hamilton Blvd., Allentown, PA
An inspection that took place on May 26, 2011, discovered out-of-date medicine, metal instruments with a brown material in the hinges and inside the supposedly sterile packaging, surgical instruments tossed in unsterilized drawers, and surgical instruments stored in a "musty" smelling suitcase in broken wrappers – all of which were considered by employees to be ready for use on patients.
Also discovered was a freezer where "Infectious Waste", (the remains of aborted babies), was stored that was smeared with what an employee acknowledged was blood and contained a thick layer of frozen blood in the bottom. Dirty recovery room blankets and a dangerous lack of patient monitoring were also documented.
The clinic was formerly owned by the notorious abortionist Steven Chase Brigham, but when the State of Pennsylvania ordered him to stop running abortion clinic in Pennsylvania, he simply transferred ownership to a business entity owned by a woman purported to be his mother. He continues to advertize and solicit business for this abortion clinic on his web site.
"Women must be warned that this clinic presents a danger to the public. We urge everyone who can get to Allentown this Saturday to join the group of pro-life activists on the street outside this horrific abortion mill," said Operation Rescue President Troy Newman.
For more information please e-mail krkuhns1(at)verizon.net.