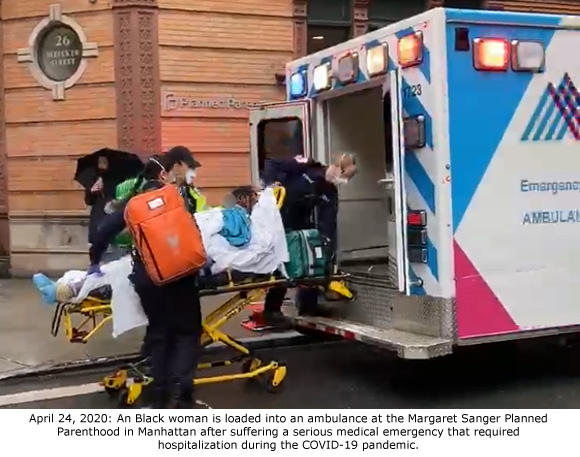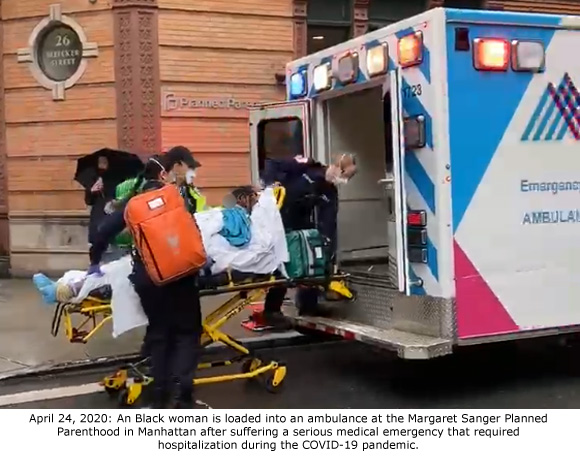 By Cheryl Sullenger
New York, NY – Planned Parenthood has decided to remove the name of its founder, eugenicist Margaret Sanger, from its flagship abortion facility in Manhattan, according to news reports.
The Margaret Sanger Planned Parenthood is a high-volume abortion facility located at 26 Bleecker Street on Margaret Sanger Square which is known for a causing a large number of life-threatening medical emergencies that required ambulance transport to a local hospital.
Planned Parenthood is also reportedly asking the City to remove Sanger's name from the street sign posted on the abortion facility's corner.
Sanger is well known for her eugenics ideology that included a reprehensible desire to purify the human race by reducing the population of certain minority races, including Blacks. 
The Margaret Sanger Planned Parenthood's location lends itself to targeting poor urban women of color for abortions.
The move to disavow Margaret Sanger comes in the wake of a public scandal that involved a letter signed by New York 300 employees dated June 18, 2020, that accused New York Planned Parenthood's CEO Laura McQuade of "systemic racism, pay inequity, and lack of upward mobility for Black staff," abusive behavior, and financial malfeasance.
The following day, employees of the Kansas-based Planned Parenthood Great Plains, where McQuade served as CEO from 2010-2017, issued a letter in support of the New York Planned Parenthood workers that went a step further.  The Kansas letter claimed reforms were needed to address systemic racism throughout the entire Planned Parenthood abortion chain.
"A reckoning within the Planned Parenthood organization — across affiliates and the national office at PPFA — is long past due. It's not enough to just say 'Black Lives Matter' or 'Defund the Police' if our own systems continue to oppress Black and non-Black people of color," the letter stated.
McQuade has since been fired from Planned Parenthood.
Pro-life groups have rightfully accused Planned Parenthood of targeting women of color by locating their clinics predominately in minority neighborhoods.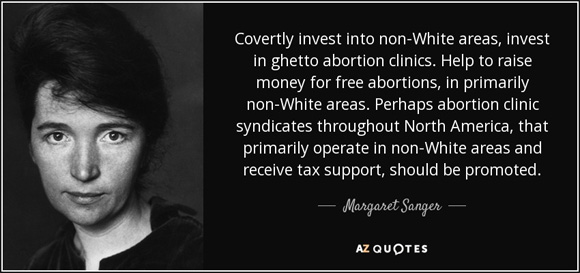 According to an article published by LifeSiteNews.com in 2017, the statistics back up that claim.
Moreover, Life Issues Institute documented in its 2012 research that Planned Parenthood targets women of color for abortion by placing 79 percent of its surgical abortion facilities within walking distance of minority neighborhoods.
"Removing Sanger's name from one of their abortion mills is a hollow gesture that doesn't begin to make up for over 100 years of racism and harm," said Troy Newman, President of Operation Rescue, whose group as documented 34 life-threatening medical emergencies at the Margaret Sanger Planned Parenthood.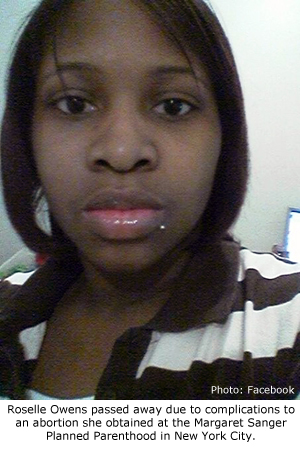 In 2009, Roselle Owens, a 17-year old Black high school student, died from abortion she received at the Margaret Sanger Planned Parenthood. 
According to a medical malpractice/wrongful death suit filed by her father, Thurman T. Owens, Planned Parenthood's website indicated that abortions were "very common" and "safe."  Roselle believed them.
She was put under general anesthesia during her abortion and began to suffer breathing problems immediately afterwards. Even though her oxygen levels dropped dramatically, the Margaret Sanger Planned Parenthood staff put off calling 911. By the time they finally called for an ambulance, it was too late. Owens suffered brain damage due to hypoxia and died in the hospital five months after her mishandled abortion.
In addition, Operation Rescue has documented other women of color that have died due to botched abortions done by Planned Parenthood abortionists. In all cases, Planned Parenthood attempted to cover up or minimize the deaths of these women, including the following:
Cree Erwin, who died in 2016, from an untreated perforated uterus that resulted from a botched first trimester abortion at the Kalamazoo Health Center Planned Parenthood in Kalamazoo, Michigan.
Tonya Reaves, who bled to death in 2012, after an abortion at a Chicago Planned Parenthood.  The abortionist, Mandy Gittler, allowed Reaves to bleed internally for over five hours before finally using a non-emergency number to call for an ambulance.  By the time Reaves arrived at the hospital, it was too late to save her life. 
"The fact Planned Parenthood embraces the Marxist, Anti-American Black Lives Matter movement, then proceeds to kill Black babies and butcher Black women is the height of hypocrisy," said Newman. "If Planned Parenthood truly wanted to help women, it would stop aborting all babies, including the babies of Blacks and other minorities, which it continues to disproportionately target for depopulation through abortion."
View a map that shows the location of Planned Parenthood abortion facilities that target Blacks and other minorities for abortion.
View reports of medical emergencies at the Margaret Sanger Planned Parenthood in Manhattan at Abortion911.com.