By Cheryl Sullenger
Chicago, IL – According to documents and a 911 recording obtained by the Pro-Life Action League, a previously unknown medical emergency at the Near North Planned Parenthood in Chicago, Illinois, has resulted in a medical malpractice case filed by a woman who fell and broke her neck after a medical procedure.
On May 2, 2019, Morgan Castro sued Planned Parenthood Federation of America, Planned Parenthood of Illinois, abortionist Amy Whitaker, and other clinic employees for damages in excess of $50,000 due to serious injuries she suffered during an appointment for insertion of intrauterine contraception (IUC).
Castro reported to the Near North Planned Parenthood on May 24, 2018, for the IUC procedure. Castro's complaint stated that she was informed by Planned Parenthood workers that after the procedure, she might become dizzy or experience cramping.  Castro did in fact become dizzy and informed a Planned Parenthood worker.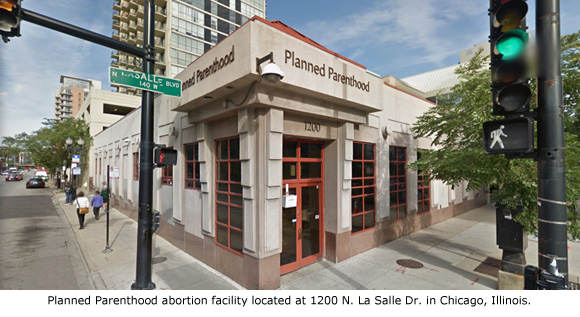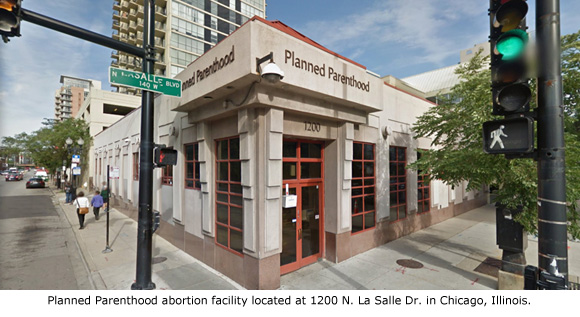 Castro was alone and unmonitored when she lost consciousness and fell off a table. A Planned Parenthood employee later discovered her on the floor and called for an ambulance.
Once at Presence St. Joseph's Hospital, an MRI revealed fractures to two vertebrae in Castro's neck.  Due to her severe injuries, she was transferred to Presence Resurrection Hospital where she was fitted with a Halo brace to stabilize her neck.
Planned Parenthood has been accused of negligence for failing to monitor Castro, failing to recognize and treat her dizziness, and failing to prevent her from falling off the table.
Operation Rescue has documented 19 medical emergencies at the Near North Planned Parenthood, with the help of the Pro-Life Action League.
"Planned Parenthood loves to tell everyone what great healthcare they provide and how caring they are – 'no matter what.' But that is just public relations spin. In truth, they should change their motto to 'Negligence – no matter what,'" said Operation Rescue President Troy Newman. "If the general public knew all we have learned about Planned Parenthood through our research monitoring life-threatening abortion facility medical emergencies, failed inspection reports, and heartbreaking malpractice/wrongful death suits, Planned Parenthood would have no customers left!"
Learn more about the Near North Planned Parenthood at AbortionDocs.org.
Learn about other medical emergencies at Chicago Planned Parenthood abortion facilities at Abortion911.com.