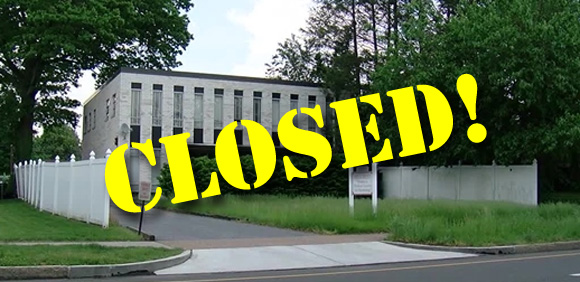 By Cheryl Sullenger
Harrisburg, PA – The Pennsylvania Department of Health ordered the Hillcrest Women's Medical Center abortion facility in Harrisburg, Pennsylvania, to shut down on June 5, 2017, after an unannounced "monitoring visit" uncovered serious "serious deficiencies and violations."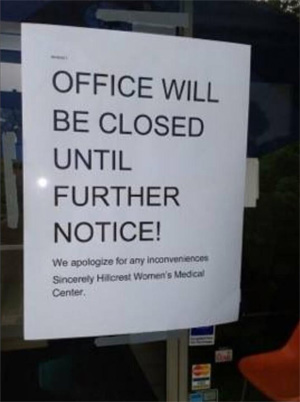 The abortion facility was the subject of public outcry after the release of a 44-page March 31, 2017 inspection report was released that detailed multiple health and safety violations, including drug violations, expired supplies, lack of nurse to assist recovery patients, and more. [Read that full inspection report.]
Even State Senators were shocked by the initial round of deficiencies and publicly questioned why the Department of Health was not doing more to protect the public, especially in light of widespread regulatory failures uncovered by a 2011 Philadelphia grand jury that determined lax enforcement allowed late-term abortionist Kermit Gosnell's abortion practices to deteriorate into squalor until it became known as a "House of Horrors." Gosnell was later convicted of three counts of first degree murder for snipping the necks of babies born alive during illegal late-term abortions, and for manslaughter for the death of patient Karnamaya Monger. He is serving life in prison without the possibility of parole.
"The Hillcrest Women's Medical Center deserved to be closed down, but the truth is that the March deficiency report was far from the worst we have seen in our research of abortion facilities. All abortion facilities that cannot pass health inspections should be closed," said Operation Rescue President Troy Newman. "We urge every state to conduct unannounced inspections of abortion facilities so they can see the real conditions and practices women face at these abortion dumps on an everyday basis. I doubt that many abortion businesses could survive careful scrutiny from honest inspectors."
The following press statement was released yesterday by the Pennsylvania Department of Health:
Secretary of Health Dr. Karen Murphy today announced that the department has ordered Hillcrest Women's Medical Center in Harrisburg to suspend services to patients after a June 5 unannounced monitoring visit found serious deficiencies and violations.
"The health and safety of patients served at any Pennsylvania health care facility is a top priority of the Wolf Administration," Secretary Murphy said. "On Monday, Department of Health staff conducted an unannounced monitoring visit to Hillcrest Women's Medical Center. The department concluded that it was no longer safe for the facility to continue providing medical services to patients. Therefore, I have ordered the facility to suspend all services until such time that it can demonstrate it is safe for women to receive care."
A February inspection at Hillcrest Women's Medical Center identified several deficiencies, including record-keeping violations and failing to have a registered nurse on site. While some of the issues have been corrected, such as hiring a registered nurse, the June 5 monitoring visit found additional violations, including expired sterilization and medical supplies.
"Protecting the health and safety of Pennsylvanians is paramount," Secretary Murphy said. "If you have been a patient of Hillcrest Women's Medical Center and have questions or concerns about your health, you should speak with a health care provider. You can also contact the department at 1-877-PA-HEALTH for more information."
Inspection reports from health care facilities are available 41 days after the completion of an investigation on the Department of Health website at www.health.pa.gov.
________________________
Watch for an exciting announcement concerning the release of the new book, The Trial of Kermit Gosnell by Operation Rescue's Cheryl Sullenger later this month! This unique first-hand perspective will show, as today's story illustrates, frightening proof that Gosnell was not alone!