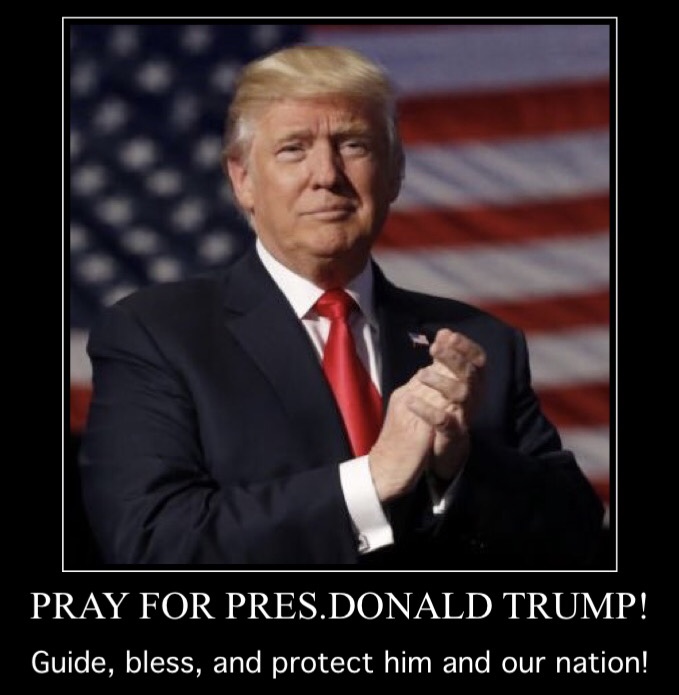 By Cheryl Sullenger, for Operation Rescue
Washington, D.C. – Operation Rescue has been a staunch supporter of President Donald J. Trump, having endorsed him in two Presidential campaigns.  He has done more than any other President to protect the unborn from abortion, and defund the abortionists who profit from the killing.  We know he will never stop fighting for all the American people, including the unborn. 
Operation Rescue will continue to stand in 100 percent support of him throughout his time in office, however long that might be.
We reject the manipulation of the main stream media in prematurely calling the contested Presidential race for Joe Biden before all the votes were counted and irregularities resolved.
Biden and his Democrat running mate, Kamala Harris, are radical supporters of abortion and have vowed to protect and expand abortion in America, along with encoding Roe v. Wade into law.
As a matter of conscience, Operation Rescue opposes the Biden-Harris candidacy and their anti-life, Marxist-leaning policies.  We will publicly stand against their pro-abortion plans in the unlikely event that they should ever assume power.
It is a fact that President Trump's campaign is engaged in legal challenges to election results in several states, and that Attorney General Bill Barr has authorized Federal Prosecutors to investigate substantive reports of voter fraud and/or manipulation, of which there have been many.
The legal cases and/or mandatory recounts in states like Georgia, Pennsylvania, Michigan, Nevada, Arizona, North Carolina, and elsewhere must be allowed to proceed to their conclusions before anyone can be declared the winner of the Presidential Election. This is to ensure the integrity of our election process and give the public confidence that our elections are protected from corruption.
To illustrate how much the election results remain unsettled, yesterday, Real Clear Politics withdrew its calls in Pennsylvania and Arizona for Biden and now show Biden having 259 electoral votes – shy of the 270 needed to declare a winner.  In addition, CNN reversed its call in Arizona for Biden and now has it listed as a toss-up state that is too close to call.  Both CNN and MSNBC now admit that President Trump is on track to win Arizona.
We understand that the news media projections do not determine the winner of any election – only the legal votes of citizens can make that determination.
No state has yet certified election results, so a true winner is yet to be determined. We are confident that once every legal vote is counted and every illegal vote is excluded from the vote totals, that President Trump will be victorious.
"I would like to thank President Trump for his deep sacrifice for the American people and our Constitutional Republic, and for his tireless work to protect the lives of innocent babies from abortion.  I want him to know that we will always be with him and are praying for his victory," said Operation Rescue President Troy Newman.  "I also urge President Trump to ensure that anyone found responsible for fraudulent election results will be held accountable in a court of law to prevent this travesty from ever happening again."
To all pro-life supporters, we urge you to reject media manipulation and discouragement. Please continue to voice your support for President Trump in public and on social media. He has fought for us and for our cause, now it is time for us to stand with him. This election is not over. Keep praying and never lose heart!
Operation Rescue urges all people of faith to join us in praying daily for President Trump, his family, and his campaign staff for the duration of this election process as they fight for us in the battle to preserve our Constitutional rule of law that allows us the freedom to advocate for the unborn and liberty to build an Abortion-Free America where every life is valued by our society and protected by law.