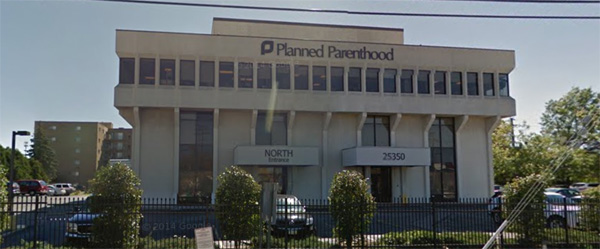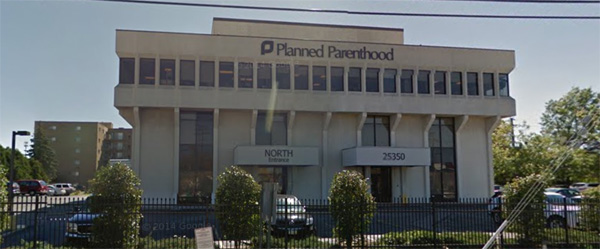 By Cheryl Sullenger
Bedford Heights, OH – Planned Parenthood certainly has its share of problems lately with the recently released of shock videos by the Center for Medical Progress revealing its participation in the sale of aborted baby remains. That scandal is compounded by Congressional efforts to defund Planned Parenthood along with Congressional hearings probing Planned Parenthood's misconduct slated to begin tomorrow – and that's not to mention a myriad of investigations and defunding actions at the state level.
But for one Planned Parenthood abortion facility in the Cleveland suburb of Bedford Heights, the national scandal and investigations involving apparent criminal conduct is the least of its worries.
New Cuyahoga County property tax records for the Bedford Heights Planned Parenthood, located at 25350 Rockside Road in Bedford Heights, Ohio, show they are delinquent in tax and interest to the tune of $214,361.81. In fact, there is no record of property taxes being paid since 2009.
Bedford Heights PP Tax Bill as of (9/8/2015

In addition, there is no evidence of payment on a 2014 administrative fine of $25,000 issued by the Ohio Department of Health related to 22-pages of egregious deficiencies found during a March 11, 2014 inspection of the facility. Some of the violations included:
• Open drug vials littering the surgical rooms
• Expired drugs and other solutions.
• Full urine cup left in the cupboard of the exam room.
• Stack of band-aids all removed from their sterile coverings.
• An unwrapped and extended condom was found in one of the exam table drawers.
• A cup of urine was left in one of the bathrooms for days. Staff neglected to test it or properly dispose of it.
• Use of expired chemicals and test strips during cleaning of plastic tubes and other equipment used during surgeries.
• The freezer that contained aborted baby remains was unmonitored for temperature as required.
• Complaint hotline for patients not posted as required.
• Failed to use peer reviews and failed to conduct competency reviews for abortionists.
• Failed to have medical records accompany at least one patient that was transported to the hospital.
• Failure to employ an experienced Director of Nursing as required.
• Medical records for two patients that suffered medical emergencies and were hospitalized were incomplete and lacked critical information.
• Failure to adhere to standard infection control protocols.
But anyone that thinks this Planned Parenthood organization doesn't have the money to pay their taxes and fines should take a quick look at the most recent IRS Form 990 filed by Planned Parenthood of Greater Ohio.




The 2012 Form 990 covers the period from July 1, 2012 through June 30, 2013, and was filed on May 21, 2014. It shows that during that fiscal year, Planned Parenthood made $270,399 above expenses with net assets in excess of $24.1 million.*
With roughly 60% of property taxes going to fund the public schools, one might think that collecting back property taxes would be a priority, however, Cuyahoga County has yet to attempt to collect on any of the money it is owed by Planned Parenthood.
"It seems like Planned Parenthood of Greater Ohio has enough money to pay their tax bill like the rest of us, yet has ignored their tax bill for the past five years. Is this just negligence on the part of the county or is it corruption?" asked Operation Rescue President Troy Newman.
Operation Rescue has also documented five medical emergencies at the Bedford Heights Planned Parenthood abortion clinic since 2012, including two incidents just this year. All incidents involved the emergency transport of a patient by ambulance to a near-by hospital emergency room for further treatment. They took place on the following dates:
• May 11, 2015
• March 27, 2015
• October 3, 2013
• October 9, 2012
• July 11, 2012
"Financial troubles coupled with deteriorating conditions and more frequent incidents of medical emergencies make this abortion facility increasingly dangerous," said Newman. "Planned Parenthood wants everyone to think that it offers 'high quality health care,' but practices and conditions at the Bedford Height abortion clinic say something else entirely. The documentation should raise is a big red flag over that abortion clinic that should warn women to stay away!" said Newman.
__________
*Note: Property tax rolls still show the Bedford Heights facility as being owned by Planned Parenthood of Northeast Ohio. That organization merged with other affiliates in 2012 and became Planned Parenthood of Greater Ohio.