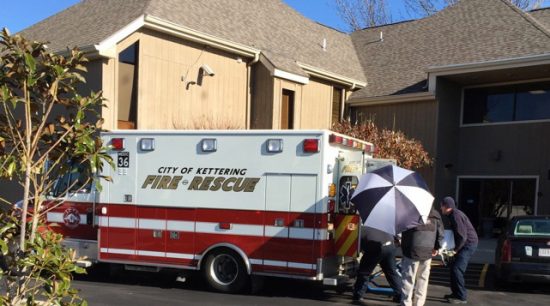 By Cheryl Sullenger
Dayton, OH – The Ohio Department of Health has notified the Women's Med Center that its two-year old application for a variance has been denied. Women's Med Center had sought to renew its variance that exempted it from a law that requires abortion facilities to maintain written hospital transfer agreements.
The Women's Med Center is an abortion facility operated in the Dayton suburb of Kettering, Ohio, by the notorious late-term abortionist Martin Haskell. Abortions take place there throughout all nine months of pregnancy.
Operation Rescue has documented numerous medical emergencies at the Women's Med Center and exposed its reliance on variances since none of its abortionists hold hospital privileges and no hospital will enter into a written transfer agreement with the abortion business.
The Department of Health letter dated June 25, 2015, which was released Friday by Ohio Right to Life, gives Haskell 30 days to provide an acceptable written transfer agreement or face revocation of his facility license, which would force his infamous late-term abortion clinic to shut down.
The Department of Health objected to his submitted agreement that listed Wright State Physicians Women's Health Care as the group that would provide emergency hospital care for Haskell's botched abortion patients, since Haskell and his two hired abortionists cannot qualify for hospital privileges.
The letter also noted that the hospital that Haskell said would be providing emergency care submitted a letter to the Department of Health indicating that they objected to being named in Haskell's variance and had made no agreements with the Women's Med Center.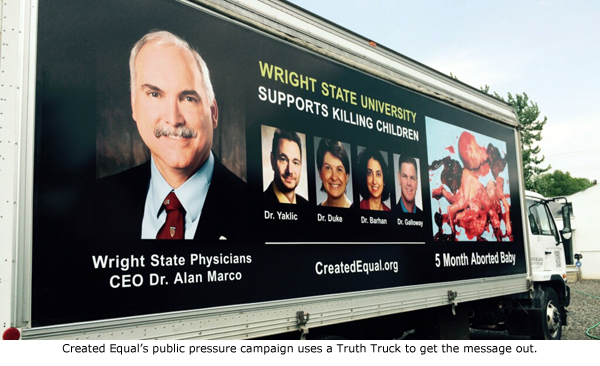 One of the physicians who was listed on one of Haskell's earlier variances, Lawrence Amesse, has withdrawn from the variance agreement, leaving just two physicians, Sheela Barhan, and Jan Duke, to treat Haskell's hospitalized patients. The Health Department noted that this arrangement is inadequate to insure emergency patients receive proper care.
The Ohio-based pro-life group Created Equal had conducted a public awareness campaign using thousands of postcards and the Truth Truck, which successfully exposed the connection between Wright State Physicians and Haskell's abortion business in the weeks prior to the Health Department's decision to deny the variance.
The Health Department's variance denial took place as the Ohio Legislature attached two abortion-related provisions to the state budget. One would force the Department of Health to act within 60 days to approve pending license renewals or shut down the clinics that cannot comply with the law.
Ohio law requires surgical abortion facilities to have their ambulatory surgical center licenses renewed annually, but Operation Rescue has documented that 7 out of 8 surgical abortion facilities in Ohio have been allowed to continue operations even though their licenses have been expired and renewal "pending" for months. The Women's Med Center has been operating on a license that expired on August 31, 2012.
The second provision attached to the Ohio budget would require abortion clinics to have written transfer agreements with hospitals within 30 miles of their facilities, clarifying the previous language that required transfer agreements to be "local."
According to the Toledo Blade, the budget along with the new abortion provisions is set to take effect on Wednesday.
This provision would affect primarily the Toledo Women's Center, which was unable to obtain a hospital transfer agreement anywhere in Ohio. Instead, it exploited ambiguities in the law by making an agreement with a hospital in Michigan fifty miles away. The Department of Health rejected this agreement as not being "local."



Passage of the provision defining "local" as within 30 miles of the facility could eventually close the Toledo clinic.
"We are encouraged that the Ohio Department is taking steps to rein in these unsafe abortion facilities, but it is a shame that this wasn't done months ago," said Newman. "If a clinic cannot meet licensing requirements, it should close. Plain and simple."
Haskell has tangled with the Ohio Department before and lost. The Operation Rescue contributed to local pro-life efforts to shut down his Sharonville facility in the suburbs of Cincinnati. After lengthy legal maneuverings, his facility license for the Sharonville clinic was revoked and Haskell was forced to halt surgical abortions there last August. He has continued to provide medication abortions in Sharonville, but has since put that office up for sale.