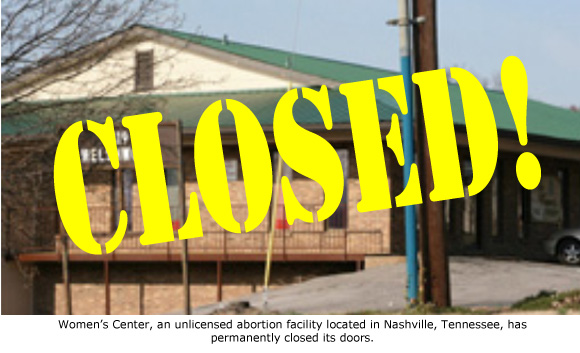 By Cheryl Sullenger
Nashville, TN – The Women's Center, an unlicensed abortion facility in Nashville, Tennessee, has closed its doors for good as of Saturday, August 11, 2018.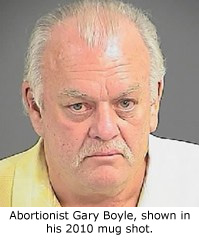 Over the years, the State of Tennessee attempted to shutter the Women's Center because it had failed to obtain a facility license, but a 2002 court ruling allowed the abortion facility to remain open.
The abortion business was owned by Gary Clayton Boyle, 70, a long-time Tennessee abortionist who was arrested in 2010 for pointing a loaded gun at pro-life demonstrators. The incident took place in Charleston, South Carolina, where he often traveled to do abortions. In 2012, Boyle's felony charges were reduced to a misdemeanor and he pleaded guilty to disturbing the peace. He was ordered to pay a $100 fine.
"We are so glad to see this notorious abortion facility finally shut down and congratulate all pro-life supporters who have faithfully prayed and worked toward this end," said Operation Rescue President Troy Newman.
In October 2014, the Tennessee Star reported on a 911 call placed from the Women's Center in June of that year in which a woman had stopped breathing while in the middle of an abortion procedure. The video that included the 911 call revealed a dramatic exchange where the caller was urgently ordering another clinic worker to find the epinephrine, which is used to treat anaphylaxis, a severe potentially life-threatening allergic reaction that can affect breathing.

The Tennessee Star reported Monday that Tennessee Right to Life President Brian Harris announced that soon the building will house a non-profit medical practice that "offers ethical and life-affirming services for low-income individuals."
Harris also indicated that he believed that Boyle's advancing age may have played a part in closing the abortion facility.