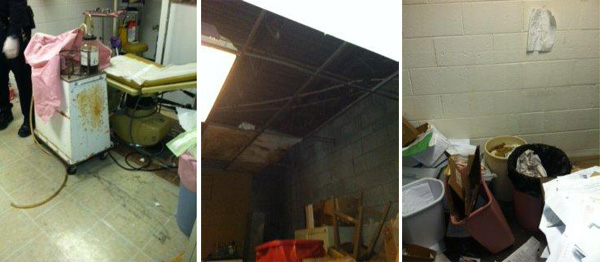 By Cheryl Sullenger
Lansing, MI — Michigan abortionist Robert Alexander, whose Muskegon abortion facility was shut down by the fire marshal after horrific conditions were discovered there, is set to appear before Administrative Judge Shawn M. Downey for a disciplinary hearing on September 3, 2014, at 9 AM at the Ottawa Building in Lansing, Michigan.
The Attorney General's office is seeking sanctions against Alexander, which should include license revocation.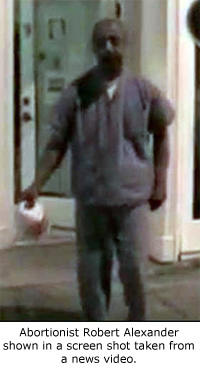 "Alexander is an abortionist of the same ilk as Pennsylvania's Kermit Gosnell. He should not have been able to continue as long as he did. The fact that the Attorney General's office is prosecuting this case to the fullest extent extremely welcome and is long overdue," said Troy Newman, President of Operation Rescue.
Operation Rescue staff filed a complaint against Alexander based on information supplied by a confidential informant that referenced the shocking conditions at Alexander's Women's Medical Center that were later discovered by police.
Photos released by the Muskegon Police Department, which were obtained by Operation Rescue, documented the grisly discovery of filthy conditions that perhaps surpassed those found at Kermit Gosnell's West Philadelphia "House of Horrors."
The photos showed a trash-strewn filthy building with garbage piled up next to a procedure table along with unsterilized surgical equipment. The roof was moldy and leaky with buckets were set out to catch the water. Also pictured was rusty suction machine still containing the putrefied remains of the last abortion done at that office.
Alexander has a long history of troubles, including a botched abortions — one that nearly killed a patient. In 1990, Alexander's medical license was revoked and he spent time in a Federal prison for selling illegal prescriptions. In 1994, Alexander was ordered to undergo a mental health evaluation and his license was once again revoked. A former head of the State Board of Medicine, Dr. George Shade, helped Alexander get his license back then refused to investigate complaints lodged by another physician concerning horrifically botched abortions done by Alexander.
That case prompted Sen. Tonya Schuitmaker to introduce legislation that would require three board members to review complaints as a safeguard against further corruption.
"The evidence is clear that [Alexander] should not have a license and it's only a failure of the system that really allows him to still practice today," said Sen. Schuitmaker.
Currently, Alexander's license remains active, but he thankfully is currently unemployed.
HT: Lynn Mills contributed information to this article.