For the sake of millions of babies put at risk by this horrendous bill, please call your Senator TODAY!!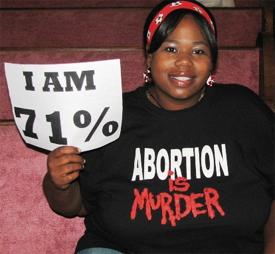 Washington, DC – The Senate version of health care "reform" released this week has not only stripped the Stupak-Pitts language banning taxpayer funded abortions, but has actually added language that will insure massive federal funding — against the will of the American people.
A critical first vote on this betrayal of taxpayers is scheduled for Saturday evening at 8:00 PM ET. Senators will need 60 votes to continue the debate on the bill, which would cost 848 billion dollars and force taxpayers foot the bill for abortions.
Polls continue to show that the vast majority of the American people oppose tax-funded abortions, which will lead to an increase in the grisly procedures, will financially bail out a dangerous and failing abortion industry, and put an additional economic burden on our wallets.
For instance, under this bill YOUR hard earned tax dollars would go to line the pockets of quacks like:
• Alberto Hodari, who was recently sued for forcing an abortion on an unwilling woman while she screamed for him to stop.
• LeRoy Carhart, whose former employees have come forward and provided the state attorney general with affidavits detailing illegal, unsafe, and unclean conditions that endanger women's lives.
• Pierre Renelique, who continues to operate in New York City after having his medical license revoked in Florida for his part in abandoning a woman in the middle of a late-term abortion where her baby was born alive then tossed on the clinic roof to die.
• Martin Haskell, whose recent spate of ambulance runs from his Dayton abortion mill have highlighted the fact that he is dangerously operating outside the law without a hospital transfer agreement.
It is absolutely imperative that you contact your Senators TODAY and tell them that you want them to vote against further health care debate as long as even one cent is earmarked for abortions.
Contact your Senator
Visit IAM71.org for more ways you can oppose taxpayer funded abortions.