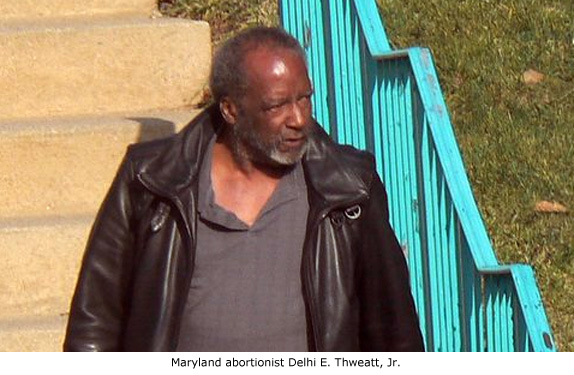 By Cheryl Sullenger
Hagerstown, MD – An abortionist who works at the Hagerstown Reproductive Health Services in Hagerstown, Maryland, has been doing so on an expired medical license since September 30, 2019.
Pro-life activists told Operation Rescue that they have observed Delhi E. Thweatt, Jr. repeatedly entering the Hagerstown Reproductive Health Services abortion facility since his medical license expired.
A pro-life supporter, Dr. Sean Plaisance, in Hagerstown, Maryland, addressed the Hagerstown City Council on January 28, 2019, to draw attention to the fact that Thweatt was still reporting for work at the abortion facility despite his expired license status.
"I wanted to let the town council know that the physician that's been attending to the clinic, the Hagerstown Reproductive Health Services, has had an expired license since September of 2019. We have since observed him enter the building twenty-four times," said Dr. Plaisance, who handed out copies of Thweatt's expired medical license profile for distribution to the city council members.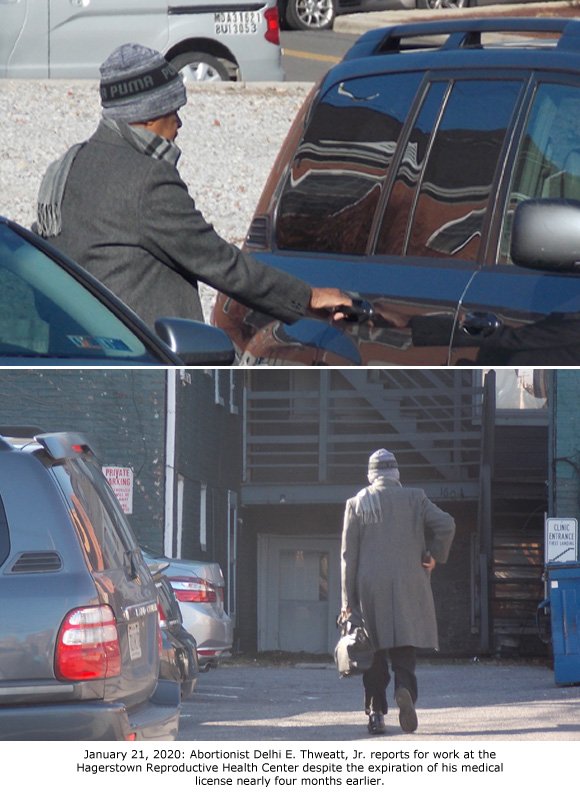 He also pointed out the poor maintenance of the building and the fact that trash is frequently strewn about the property.
Thweatt has been sued for medical malpractice several times. In 1996, he was responsible for the death of Kelly Morse, who died from an allergic reaction to lidocaine during an abortion conducted by Thweatt while working at the Hillcrest Women's Medical Center in Harrisburg, Pennsylvania.
According to one report, "Morse turned blue-black in front of Dr. Thweatt and the Hillcrest staff. For 15 minutes, Dr. Thweatt literally just stood and watched Morse die."
The Hagerstown Reproductive Health Services is not exactly a paragon of the medical profession. It has failed health inspections in three out of four surveys since 2013. It has repeatedly failed to comply with infection control protocols due to dirty conditions and cross contamination.
That facility was also the site of the abortion-related maternal death of Jennifer Marie Hallner in 1999.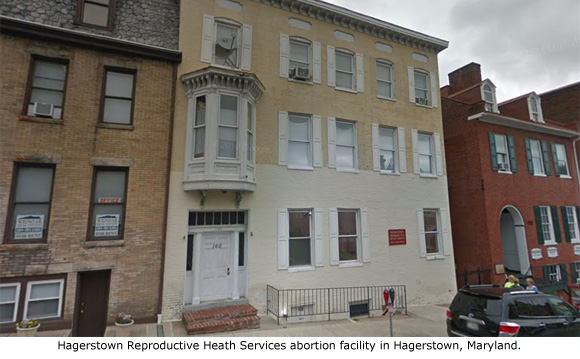 A complaint against Thweatt for operating on an expired medical license was filed by a pro-life activist earlier this month with the Maryland Board of Physicians, which has yet to act on the complaint.
Thweatt is also known to work as an abortionist at three other Maryland abortion facilities, including Prince George's Reproductive Health Services, Hillcrest Clinic of Baltimore, and Whole Woman's Health Baltimore LLC.
"Practicing medicine without a valid medical license is a crime, and we applaud the activists in Hagerstown for exposing this scandal to the public," said Troy Newman, President of Operation Rescue. "We believe the correct course of action for the Maryland Board of Physicians is to bring disciplinary action against Thweatt and refer him for criminal prosecution."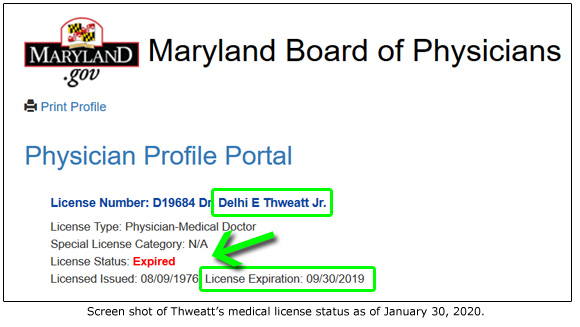 Watch the pro-life testimony at the Hagerstown, Maryland City Council Meeting, January 30, 2020, (Starting at 1:09:00).