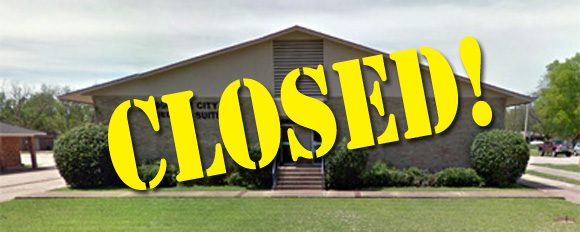 By Cheryl Sullenger
Bossier City, LA – Louisiana Right to Life has announced that an abortion facility in Bossier City has closed its doors and returned its outpatient facility license to the Louisiana Department of Health.
LRTL also reported that a moving van was spotted outside the Bossier City Medical Suite (also known as Abortion Assistance) on April 11, 2017.
The Bossier City Medical Suite abortion business, which offered both surgical and medication abortions, sued the State of Louisiana in Federal Court last year challenging several laws that regulated abortion (June Medical Services LLC, et al. v. Rebekah Gee, et al.). Louisiana Right to Life obtained a letter filed as a public record in that case from the Center for Reproductive Rights, which indicated the abortion facility had closed.
Operation Rescue confirmed that the phones to the abortion facility have been disconnected and their website has been placed in maintenance mode.
The Bossier City Medical Suite conducted over 7,000 abortions from 2006 to 2015, according to LRTL.
In 2009, there were seven abortion facilities in Louisiana. Today, there are just three. Those facilities are the notorious Delta Clinic in Baton Rouge, the Women's Health Center (formerly Causeway Medical Clinic) in New Orleans, and Hope Medical Clinic for Women in Shreveport.
"Abortion facilities continue to close at a brisk pace all over the country. This is a trend that has been ongoing since 1991. Since then, 76 percent of all abortion facilities have shut down, contributing to a dramatic decrease in abortions nationwide," said Troy Newman, President of Operation Rescue. "When abortion clinics close, lives are saved."
View facility's profile page at AbortionDocs.org.