By Cheryl Sullenger
Washington, DC – With the confirmation hearings set to begin next week on September 4 for President Donald Trump's U.S. Supreme Court Nominee Brett Kavanaugh, Planned Parenthood is pulling out all the stops to defeat him.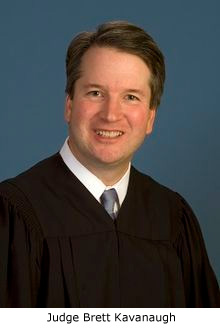 Anti-Trump multi-billionaire George Soros has funneled as much as $5 million into a little-known group called Demand Justice, which has given that money to Planned Parenthood to spear-head opposition to Kavanaugh's confirmation. Now, Planned Parenthood, America's largest abortion supplier, has taken to the streets in droves with rallies and other events to persuade the grassroots to join them in opposing Trump's nominee.
"Now is the time to reach out to our Senators and let them know that they must vote to confirm Kavanaugh," said Operation Rescue President Troy Newman. "You can bet that Planned Parenthood is burning up Soros dollars letting Senators know they oppose Kavanaugh. If those Senators do not hear from us, they will assume we don't care. Kavanaugh could have a huge impact on future court decisions related to Life issues. We can't afford complacency. We must speak out in favor of Brett Kavanaugh's confirmation today."
Operation Rescue is working with a coalition of pro-life groups in support of Kavanaugh, including the Susan B. Anthony list which has produced a short video explaining the importance of confirming this nominee. (See above.)
There needs to be at least 50 votes to confirm Kavanaugh to the Supreme Court, with Vice President Mike Pence casting the deciding vote. That means there cannot be even one GOP defection. In order to assure confirmation, some Democrats are needed to break ranks.
"We need everyone to voice support for Kavanaugh even if their Senators are Democrats. They need to known the American people are behind President Trump's nominee to the U.S. Supreme Court," said Newman.
Contact your Senators now.