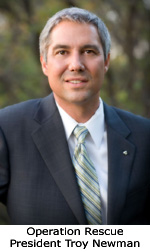 Columbus, Ohio – Troy Newman, president of Operation Rescue and Pro-Life Nation will be in the crucial battleground state of Ohio starting Sunday, October 28, 2012, to lead prayer in advance of the November 6 election.
Newman will be featured at a Pray Vigil to be held at the Capitol Atrium in Columbus on Sunday from 2-4 P.M. That event is being sponsored by Faith 2 Action.
"Please join me in praying for our nation during this critically important election, which could decide the fates of millions of pre-born babies," said Newman.
Newman will be joined by Rev. Pat Mahoney, Director of the Christian Defense Coalition at prayer events around the state over the final week before the election.
We will be posting regular updates from the field as well as meeting places where you can join Troy and Rev. Mahoney in praying for our nation during their tour in Ohio. Follow this event on Facebook by clicking here for the latest photos and updates from the road.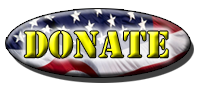 With Ohio in the balance, we have decided to divert our modest resources to fund this effort that could help decide the outcome of the election. Please help keep Troy in Ohio for the full week prior to Election Day by making a special donation to Operation Rescue.
Click here for a flyer for Sunday's Prayer Event